Navigating the Decision to Go Home
December 9, 2020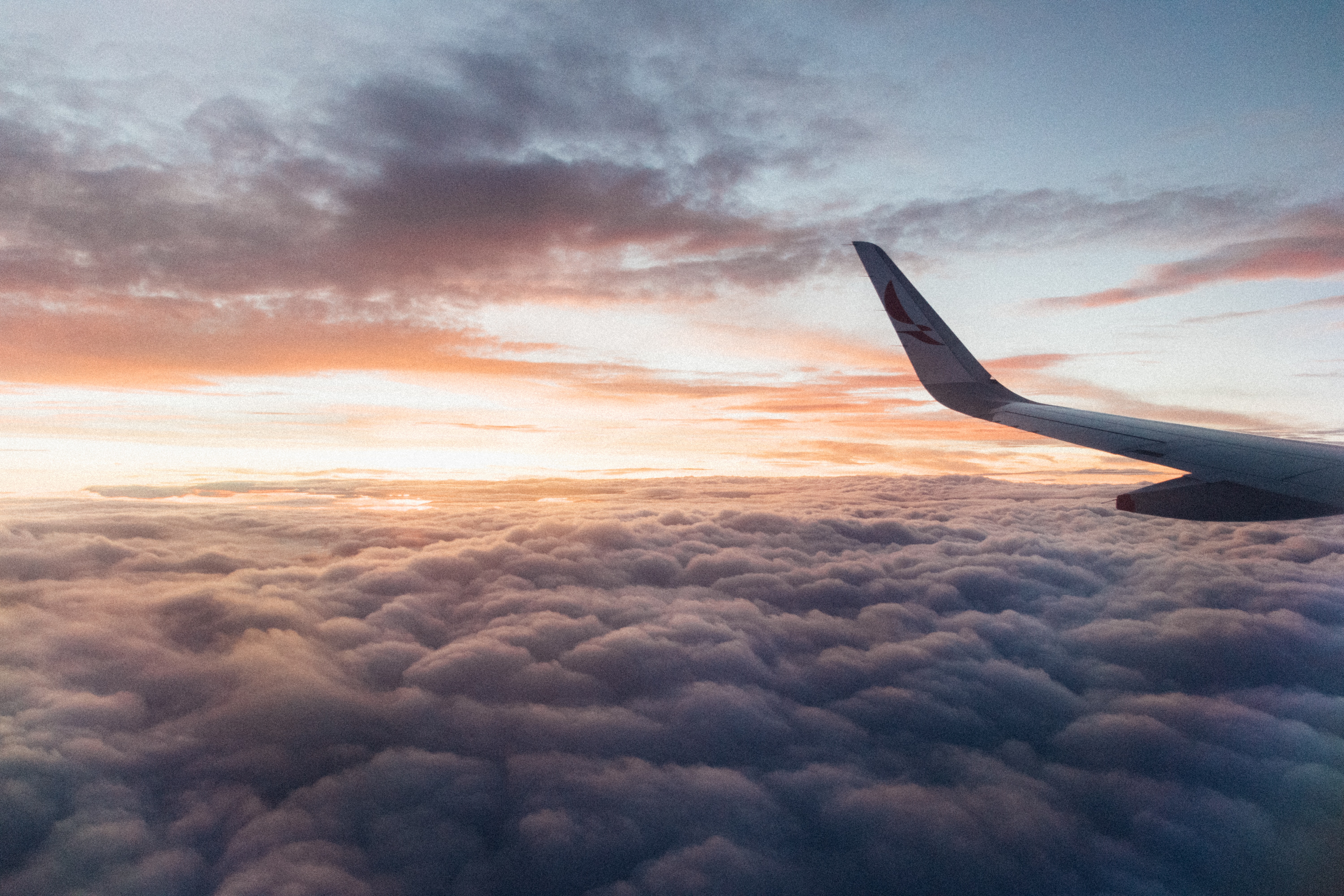 This year has proven difficult for many, especially international students. With COVID-19 first impacting the United States in March, many international students were unable to return home. Now, with the pandemic continuing to spread, international students are asking themselves, should I go home?
Many international students, including Tamara Nazareth from Appalachian State University, have not seen their families since last winter break ー almost a full year.
To combat rising COVID cases, institutions have changed their academic calendars ー some with earlier starts to their semester, cancelled semester breaks to limit travel, and/ or online final exams to limit the spread of coronavirus after the Thanksgiving holiday.
While Appalachian State University did not start the semester early like many institutions did this fall, they did hold their last day of classes on November 24th, and will hold final exams online. For Tamara, this meant a chance to return home.
Making a decision
The decision whether or not to return home was not an easy one, especially as the number of positive cases continues to rise. Tamara mentioned several factors that came into play in her decision including the outcome of the election, guidelines shared from university advisors regarding travel, a quarantine period, and a number of COVID tests to secure a seat on her flight home to Dubai.
Tamara has several international friends who had to make similar choices, citing that their biggest challenge was taking a COVID PCR test within 96 hours of the flight and ensuring their results came back prior to boarding.
Being home
The United Arab Emirates has been handling the pandemic very differently from the U.S. Tamara said that case numbers are stable and households are under strict rules. She added, "During the lockdown earlier this year, my family of five had to get police clearance to send a maximum of two people to buy groceries. As of right now, most places are open in Dubai with strict social distancing and mask rules for the public, as well as testing requirements prior to travel between states."
Despite navigating finals with a nine hour time difference and a new pandemic reality, Tamara is relieved to be home and reunited with her family.
More decisions to come
Many college students, international or not, are still waiting to hear if classes will be online for the upcoming semester. And if an international student did choose to go home this winter, they will then have to choose whether or not to return to the U.S.
Tamara said she has already created a plan for coming back to the U.S., which does not involve as much COVID test anxiety due to the faster return of test results in the UAE. She said that she intends to quarantine and get tested once returning to campus in January; while admitting she is a little nervous about what case numbers will look like in January.
While the holiday season poses to be difficult for international students and scholars as they may spend this time away from family and loved ones, this year has put additional challenges on their plate. International educators should keep this in mind as they seek to support international students during the winter break. Positivity and an upbeat outlook into the new year can do wonders for students who are spending the holidays in the U.S., as well as those hoping to return in 2021.
Customer Spotlight: Peralta Community College
December 2, 2020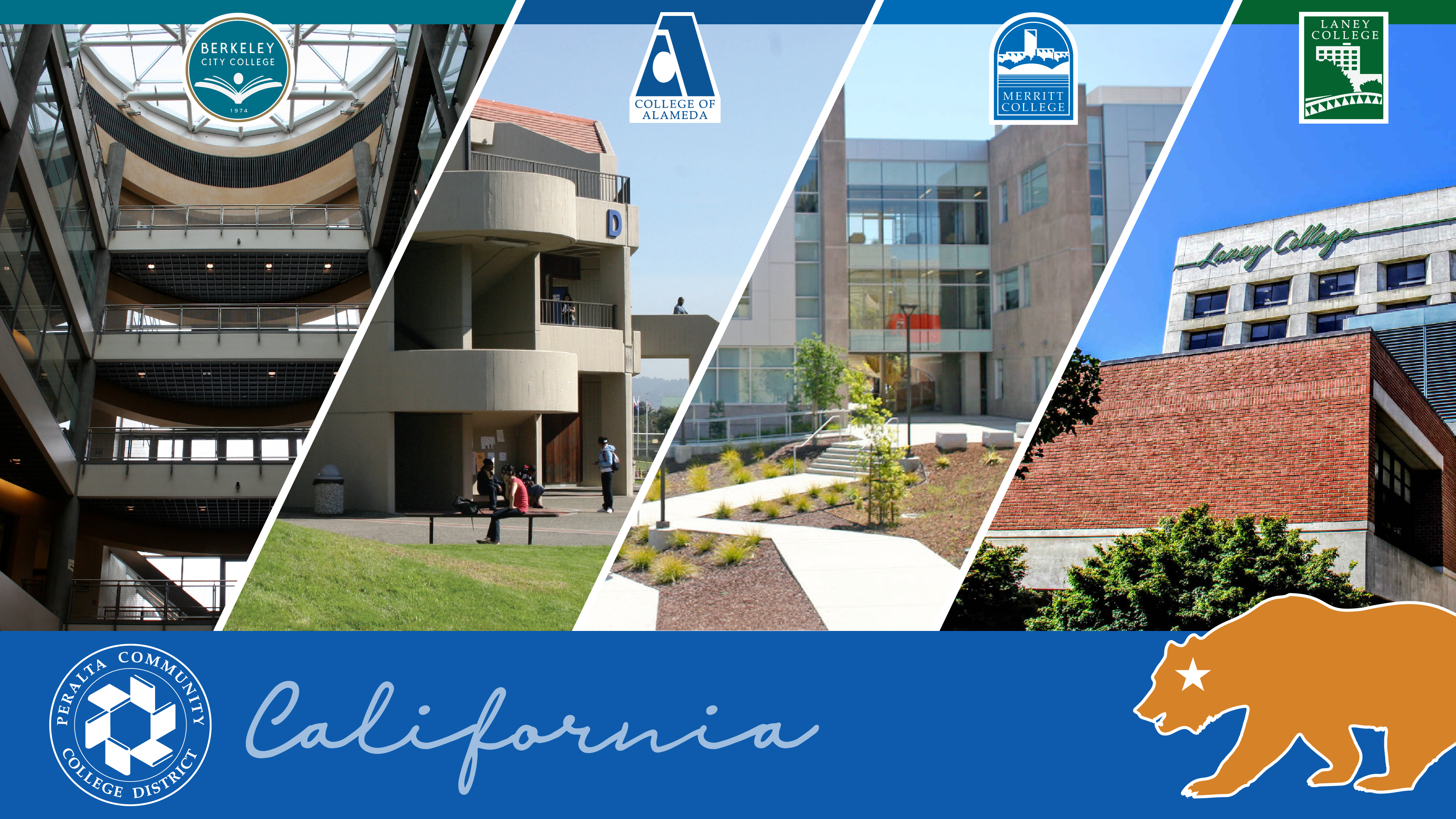 Peralta Community College, comprised of four campuses in Alameda, Berkeley, and Oakland, receives about 1,000 international students to their doors each year.
Before Terra Dotta
The District's previous software system wasn't integrated to their Student Information System for student batch registration, and their team spent hours manually registering students into the system each semester. They needed a better way to keep up with their incoming students, and they got it with Terra Dotta's International Student & Scholar Services solution.
With Terra Dotta
After the first semester with Terra Dotta, the office was able to automate data entry and digitize their application processes, ditching the massive amounts of paper that were used before and freeing up precious time for their advisors.
"Terra Dotta allowed us to digitize a process that is standard and routine. It allowed us to focus on other ways to improve what we are doing. We now have extra time to go do that. We have prioritized getting connected with our students, and technology and Terra Dotta was our first big step."
Learn more about how they found a better long-term solution in this case study, Peralta Community College: Easy and Efficient ISSS Processing with Terra Dotta.
Four Guiding Principles to Help Campuses Open their Doors
December 1, 2020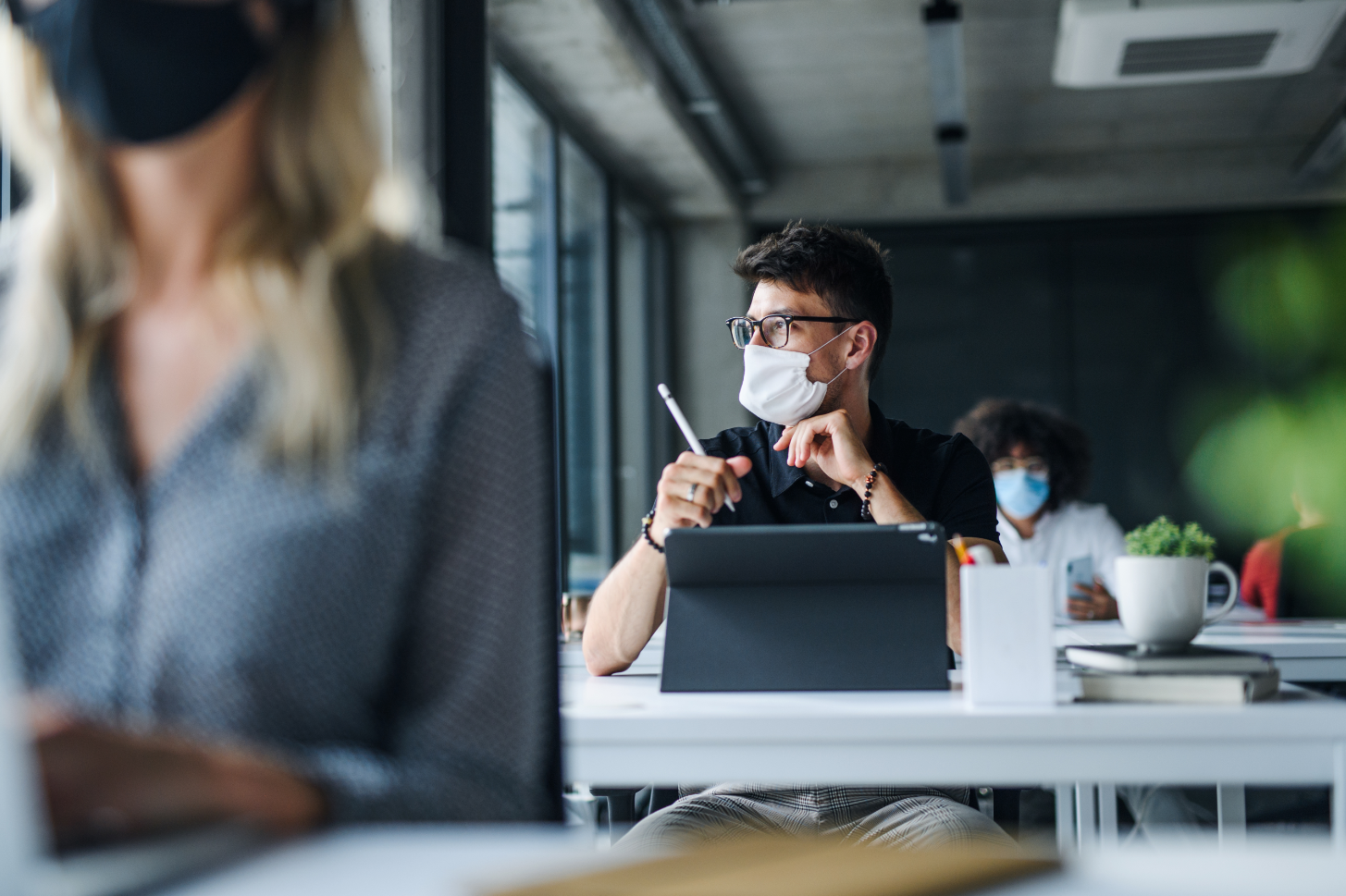 Efforts to reopen campuses this fall generated mixed results, and the in-person/remote hybrid options were both chaotic and insufficient. With the benefit of hindsight nine months after the unprecedented closing of campus communities in March, it is clear that our institutions must do better.
Colleges and universities have experienced varying degrees of the pandemic's impacts, yet some universal truths must be acknowledged. One, in higher ed we have a large population of young adults, many eager for the college experience, ready to embrace their freedoms. Two, faculty and staff members are concerned about their own safety and want assurances that campuses are mitigating risks and helping to protect their health. And three, campus leadership teams are concerned about both the risk of opening campuses and the long-term risks of not opening them.
Addressing these challenges requires a blend of technology, duty of care principles and health-care best practices. Simply communicating to the campus community at large and hoping for the best is not enough. Institutions need to gather analytics to confirm receipt of messages and monitor compliance to ensure a safe community.
So, what can institutions do to make improvements for the reopening decisions and processes moving forward? Karen Robinson, Senior Advisor of the Equity Research and Innovation Center at Yale University School of Medicine, and Anthony Rotoli, CEO of Terra Dotta, weigh in with four guiding principles to help campuses reopen responsibly for the spring 2021 semester on Inside Higher Ed: Reopenings Redux.
Terra Dotta Urges Higher Ed Institutions to Retool International Education Strategies
November 19, 2020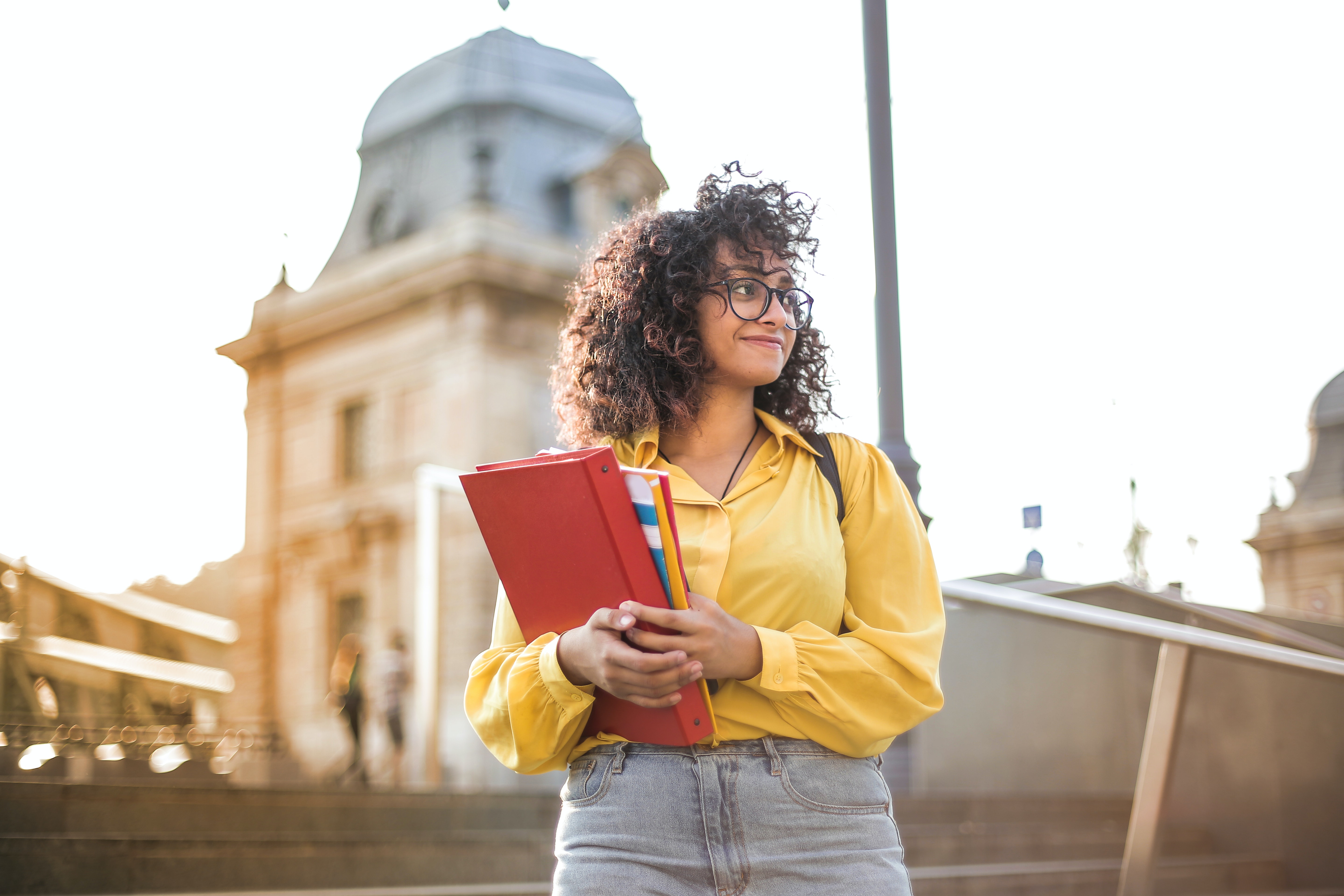 Latest IIE Open Doors Research Indicates Proactive Measures Necessary for New Age of Student Travel
Terra Dotta, a leader in higher education travel, study abroad and international program management solutions, today urged institutions to re-tool their incoming and outgoing international education programs now to meet shifting requirements for post-pandemic travel demand. Based on the latest IIE Open Doors research announced this week, colleges and universities will need to proactively plan for many changes once international travel resumes. Terra Dotta offers three key recommendations to help institutions effectively manage and grow global programs in the new age of international education.
"The latest statistics from the 2020 Open Doors report demonstrate significant pent-up demand among college students wishing to travel once it is safe again to do so – meeting this demand will require institutions to be agile and in compliance with ever-changing restrictions and requirements," said Anthony Rotoli, CEO of Terra Dotta. "With decades of experience tracking international changes and travel requirements to ensure compliance at scale, Terra Dotta is focused on helping institutions ensure the right systems and procedures are in place to manage new study abroad and international student requirements as well as ensure an efficient recruitment experience moving forward."
To prepare for a successful return to post-pandemic incoming and outgoing international education programs, Terra Dotta recommends that higher education international programs offices:
Establish New Expectations – Setting new parameters for what international programs will look like will help incoming and outgoing students understand and act on their options. Communicate new safety and duty of care policies clearly and make it easy for students and faculty to get up to speed through self-service technologies that present well-organized information.
Personalize Engagement – Securing and retaining top candidates, whether incoming international students or outgoing study abroad students, often depends on the level of perceived support from the international programs office. Automate enrollment and information gathering steps and shift focus toward creating personalized engagement experiences.
Increase Cross-Campus Collaboration – Providing visibility into international programs across campus departments allows for a unified global education approach. Ensure that relevant data is being collected and shared seamlessly with the right stakeholders for collaborative efforts, and proactively identify trends to accurately inform the needs of upcoming international initiatives.
"Terra Dotta is proud of its 20+-year history supporting much of the top 100 schools that host international students and send students abroad for global experiences. All of these programs have been impacted by the pandemic but the universities that prepare for the future now, will be more successful in recruiting and counseling students once travel resumes," added Rotoli.
Terra Dotta's solutions are used by the majority of the top 100 institutions acknowledged in the IIE Open Doors report for hosting international students and sending students abroad – ranging from University of Michigan and University of Georgia to University of Delaware and University of Missouri.
How Study Abroad Programs Can Increase Participation
November 18, 2020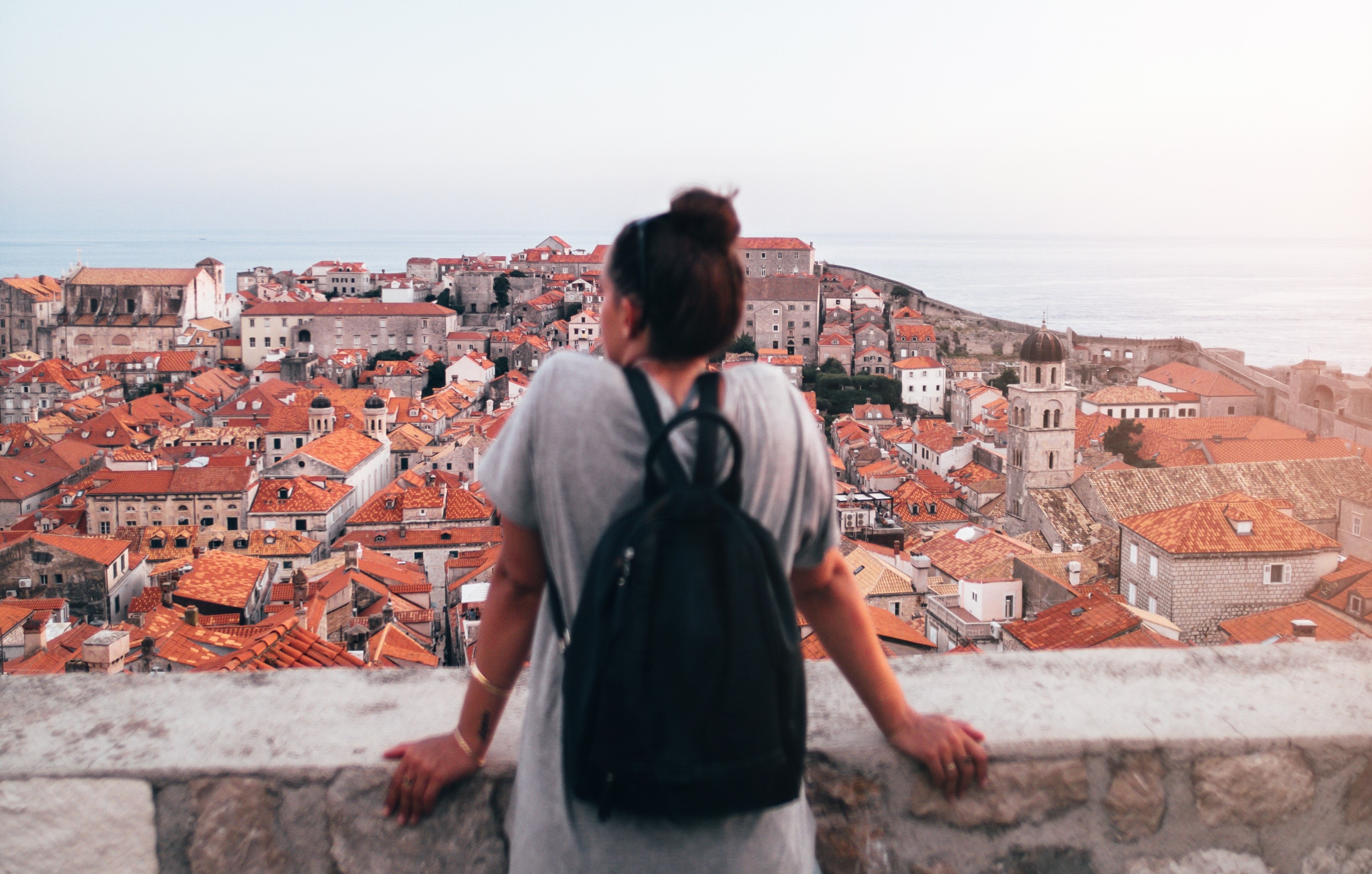 In a recent blog post from the PIE News, Terra Dotta CEO Anthony Rotoli commented that even though college campuses have grown more diverse, the typical study abroad student remains Caucasian and female.
Many institutions have made the push towards diversifying study abroad program participants and expanding global opportunities, and this must remain a priority in a post-COVID-19 environment.
Looking for ways to support diversity in education abroad? Read more from Terra Dotta's CEO Anthony Rotoli on the PIE Blog, or check out our E-Book, Diversity in Study Abroad: Why you need it — and how to achieve it.
Customer Spotlight: Johnson and Wales University
November 11, 2020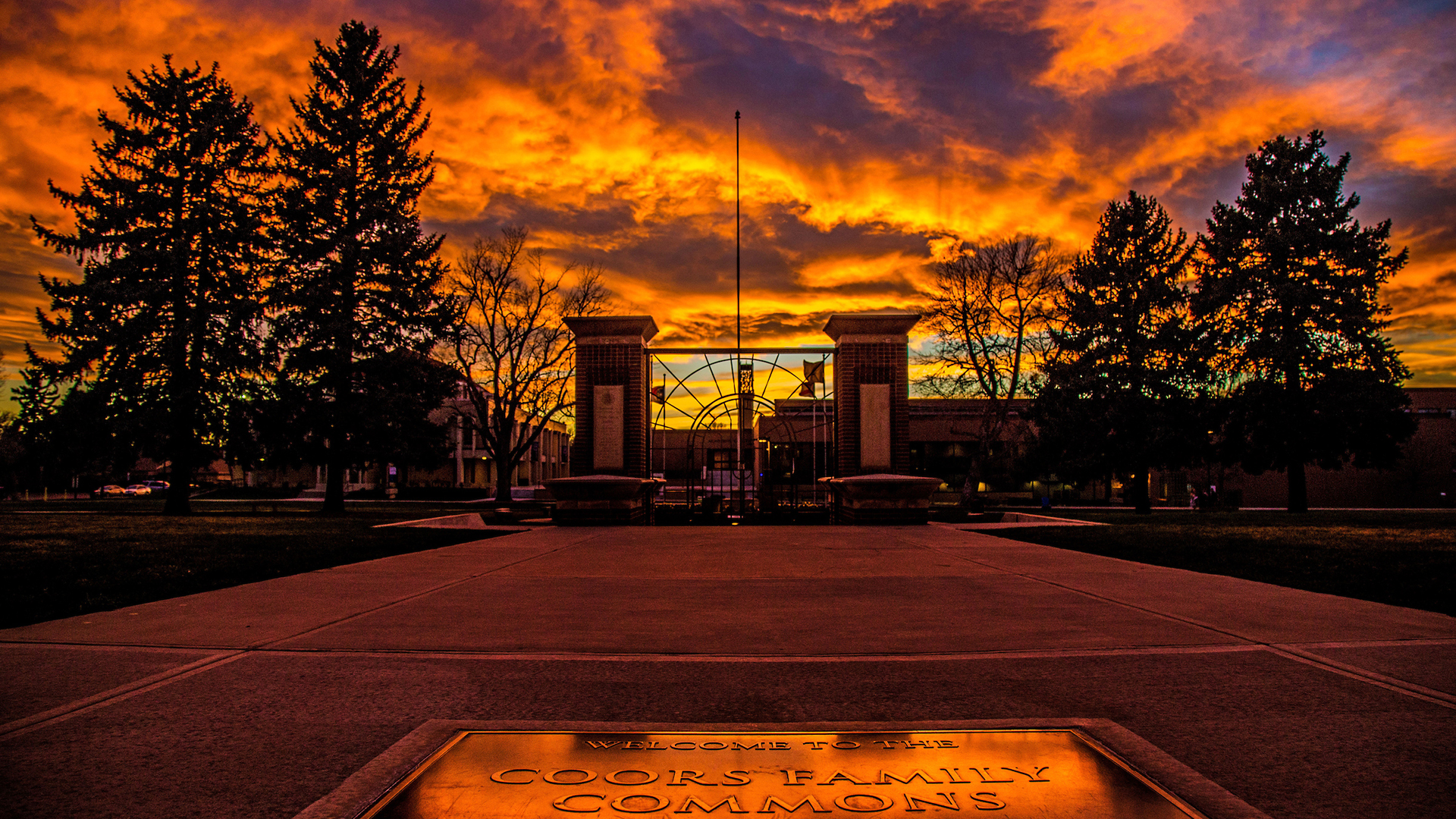 Johnson and Wales University has a high demand for study abroad, with over 90 programs to choose from. And with multiple campuses, their staff must be able to collaborate efficiently to meet student demand.
Before Terra Dotta
Prior to implementing Terra Dotta, the four campuses relied on paper-based workflows, which delayed application processing times and led to more administrative work for the staff.
Johnson and Wales needed a digital, cloud-based solution that could serve all four campuses, and they got it with Terra Dotta.
With Terra Dotta
The university has been able to boost program enrollment by 20% and offer two times the amount of study abroad program offerings. Johnson and Wales has seen many other big wins with Terra Dotta that help them enable global opportunities for their students.
Read more about How Johnson and Wales University Increased Study Abroad Program Enrollment with Terra Dotta.
Six Ways to Support Study Abroad Students and their Mental Health
November 2, 2020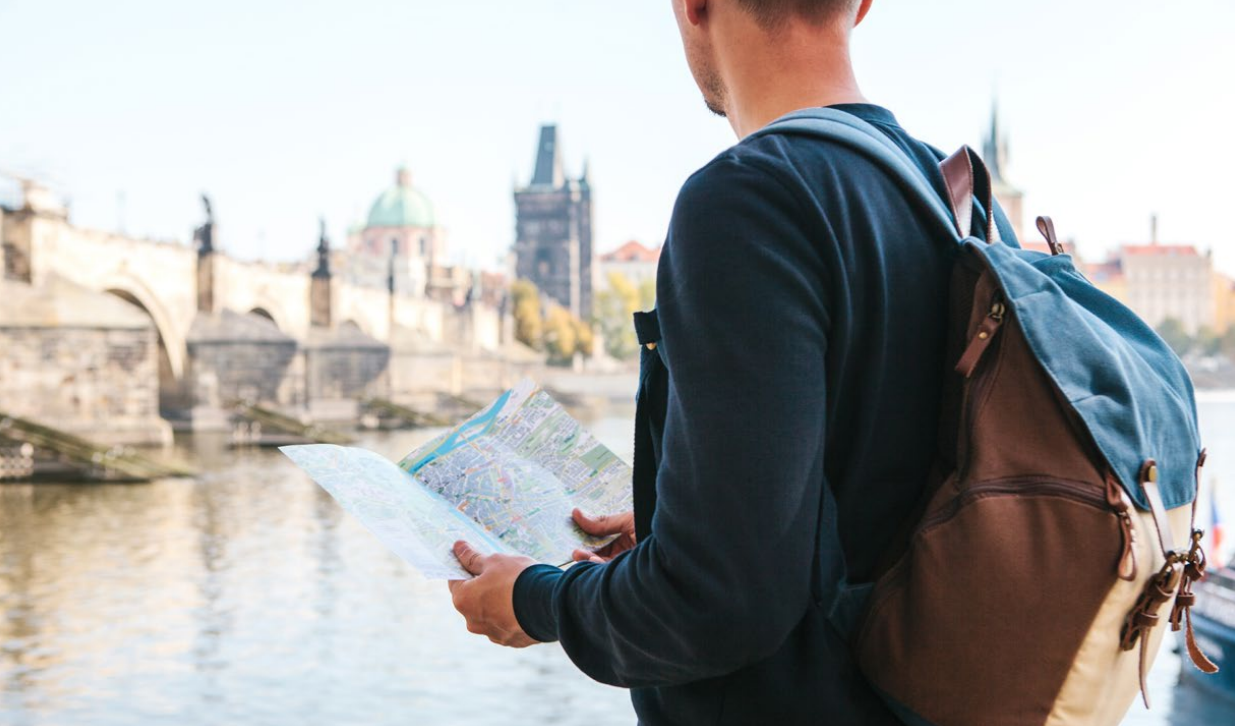 Study abroad students may be eager to spread their wings and spend a semester in France, Australia or South Africa, but while they're there, they may have their own mental health concerns.
In some cases, the study abroad experience can worsen lingering issues. According to the NAFSA: Association of International Educators' report, Addressing Mental Health Issues Affecting Education Abroad Participants, common triggers include:
Culture shock.
Separation from family, friends and partners.
Trouble managing the transition.
Difficulty making new friends.
Dating and sexual norms in the host country.
According to Kerry Geffert, international education expert and Terra Dotta Product Evangelist, the key is to make it easy for students to access help. Here are six ways to support study abroad students and their mental health.
#1 Educate students about services
Whether it's the campus counseling center or a third-party mental health provider, students need to know how they can access mental health services through their higher education institution. Any pre-departure orientation, of course, must include details about what students should do if they are experiencing any physical or mental health concern while abroad.
But global education leaders should also take a more proactive approach, highlighting what services are offered at times when students may be more prone to challenges. That might include the beginning of the trip when students are more likely to feel homesick or around holidays when they're missing annual traditions and loved ones.
Around the time of those common trigger points, Geffert recommends a multipronged strategy that might include:
Quick email outreach to students.
Video conference call check-ins with students.
Messaging and resources to parents to watch for signs that their child is struggling.
Global education leaders should remember that it can take more than one attempt to get important messages about mental health access through to students too. Said Geffert: "Students need to hear it at pre-departure. They need to hear it at orientation. And then again they need to hear it at those times when they may be more likely to need support."
#2 Encourage early self-disclosure
Being "forewarned is forearmed," said Geffert. While confidentiality rules likely prevent you from having direct conversations with a student's therapist, there are ways to encourage students to open up about any mental health issues they may have.
To prompt those conversations before they leave, share broad information with all students about general issues they may face.
In addition to details about where they'll take classes and what their living arrangements will be, let them know whether it may be difficult to obtain specific medications or mental health services in another country. But don't just focus on the roadblocks, which may encourage students to keep their mental health challenges to themselves. Let them know that there are ways around those obstacles. Local American consulates and American medical centers, for example, are good places to start with on-site staff who speak English.
"It's trying to give them solutions rather than saying this is a problem," Geffert said. "You don't want them putting it even more underground."
Another way to encourage self-disclosure, said Geffert, is asking open-ended questions about issues that seem to cause a student some anxiety. Be on alert, he said, for changes in their physical posture when you start talking about specific obstacles at their destination. Listen for statements that they're not comfortable with something in particular, perhaps where they'll live or what kind of food is common. General questions about their concerns could encourage them to open up.
#3 Work hand-in-hand with the counseling center
Every global education office should let campus counseling offices know which students plan to travel overseas, so therapists can offer support to any students they are treating.
That doesn't mean counselors can alert the study abroad office to their patient list, but it does mean that those students who are planning a big trip can have a conversation with their therapist, who may encourage them to seek additional guidance from their study abroad advisor.
#4 Build relationships overseas
When possible, cultivate relationships with onsite staff at the institutions where you're sending your students. Consider them your eyes and ears in the field—somebody to notify you when a student is facing academic trouble or might seem sad or lonely, Geffert said.
#5 Be mindful of underrepresented students
Some students may face particular challenges as they travel abroad because of their race, religion or sexual orientation. It's critical, Geffert said, that home institutions provide a broad set of resources to all students. Predeparture documents should include, for example, hair salons catering to Black people, the location of the local LGBTQ+ center; public transportation stops that can accommodate wheelchairs; and places of worship for a variety of religions.
"That way students don't have to ask and make themselves feel like the 'special one,'" Geffert said. "You don't have to hit every possibility, but you should let students know where they can find that information."
#6 Consider a third-party option
Especially during the pandemic, as students went home to continue their courses online, campus counseling offices have faced questions about whether therapists can continue to treat students who may be in a different state or country. College counselors typically have licenses to practice in the state where they are located, but not elsewhere.
Hiring a third-party provider such as Morneau Shepell, with broader licensure, may be the best option for schools seeking to maintain continuity for far-flung students even after the pandemic, Geffert said.
If you do bring on a third party, however, Geffert said it's important for institutions to collaborate with all of the appropriate offices, including counseling and student health.
"There are a host of privacy issues that have to be addressed," he said. Those questions include when students seek support from a third-party provider, what information is reported back to the university and to whom.
As we look forward to the spring and the future of study abroad, mental health must be a focal point for everyone on college campuses, including global education leaders. Learn more about how international educators can expand their support for students in Terra Dotta's E-Book: Expanding Mental Health Support for International and Study Abroad Students.
Creatively Responding to Limited International Student Mobility
October 21, 2020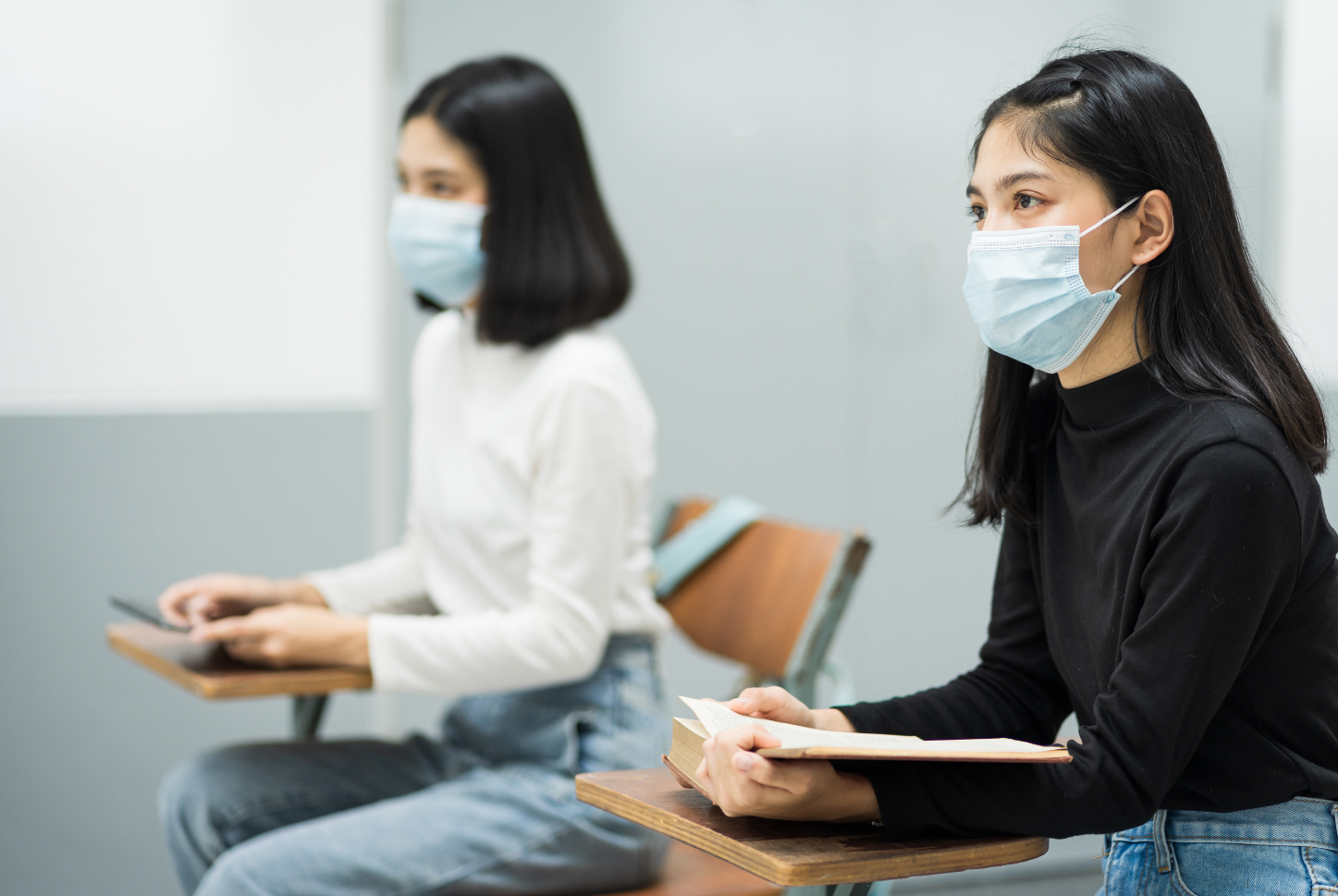 This blog was written by Education Abroad staff at the University of North Carolina at Chapel Hill: Jing Liu, Program Director for Asia-Pacific and the U.S., and Derek Shepard, Study Abroad Advisor for Asia-Pacific and Domestic Programs.
Ever since the arrival of COVID-19 in early 2020, the field of international education has been all but plunged into its 'dark ages.' Student mobility has dwindled to almost nothing and both students and staff alike are faced with the challenge of thinking creatively.
One such opportunity arose specifically targeting international students, the most significant number of whom come from China. At the University of North Carolina at Chapel Hill (UNC-CH), there are over 500 degree-seeking international students from China who are unable to travel to the U.S. to attend courses in person. Through a variety of partnerships, negotiations, and close collaboration across campus departments, UNC-CH Education Abroad staff identified several "study abroad" options for these students that would allow them to maintain their student visa status and obtain an in-person classroom experience.
Identifying the need — The first time
It can be easy to overlook international students as a key component of the demographic Education Abroad serves, and doubly so when they are "studying abroad" in their home countries. With the closure of borders, the shutdown of consulates and the ever-changing visa and immigration policies, it became painfully clear this past summer that many international students would not be able to return to campus in time for the fall semester. Many were concerned about their immigration status and the ability to continue with their academic progress.
Exploring options
As the chaos in the spring settled down, it was time to explore options. With typical fall deadlines already passed, Education Abroad staff at UNC-CH began identifying options in mid-May for their Chinese international students. This was prompted by inquiries from students and their self-advocacy, and the ability to finally function outside of crisis mode.
The study abroad staff immediately turned to their institutional exchange partner in China to gauge their capacity and ability to accept Chinese nationals. They targeted universities in China that had visiting student programs, as well as providers for customized programs. By also working collaboratively with partners in South Korea, they were able to curate opportunities for the Korean international students, a much smaller pool of students. While they were extremely gracious and generous with exchange allowances, it was a mere drop in the bucket compared to the student population in need.
For the Fall 2020 semester, UNC-CH has 33 Chinese students and four Korean students on various home country programs. Those who are not "studying abroad" in their home country are participating in online distance learning, with some courses synchronous and others asynchronous.
Student perspective
Many students not "studying abroad" have had to quite literally turn their lives upside down to participate in synchronous online courses from 2:00am-9:00am in China. However, for those 33 students that are "studying abroad", the opportunity has given a unique approach to global education.
Peng Xu, a student currently on exchange at Fudan University said,
"Doing the exchange program at Fudan this fall has been one of the best decisions that I have made in 2020. Having been quarantined for several months, I was eager to re-engage in in-person college life instead of staying home and seeing people only from Zoom during the midnight hours in China.
Fudan is such a great choice, as it not only provided me a chance to get involved with so many unique academic experiences that can only take place here (e.g. performing Beijing Opera with famous performer teachers, learning Buddhism philosophy from layman Buddhists, and writing essays on Chinese cultural relic by visiting them in Shanghai museums), but it also allowed me to bring what I've learned in Chapel Hill back to my hometown and collide with different sparks. Last Wednesday, I gave a lecture about the intersection between neuroscience, consciousness, and Buddhism in my class. It was so well-received that my professor decided to add this part permanently to her future course curriculum since it showed a brand-new direction that Buddhism can go to in the 21st century.
On top of that, Shanghai is undoubtedly the center of China and it is much easier to communicate and cooperate with community members offline. As the Deputy Director of the Duke-UNC China Leadership Summit, I am now able to invite my potential speakers face-to-face for a quick cup of coffee on the Fudan campus. I can also meet with one of the post-doctoral candidates that did a Zoom interview in my UNC-CH neuroscience lab the next day to discuss more about his research and how we can collaborate later.
I know some might think it is weird to "study abroad" in my own country, but during this special pandemic period, I really appreciate that the UNC-CH Study Abroad office and Fudan University could offer me this precious opportunity to step back to look at my original identity and culture, immerse myself into the Chinese college life that I have never experienced before, and try to set up one more bridge between China and the U.S. when the whole world is splitting apart."
Identifying the need — The second time
Thinking ahead to the spring semester, it's evident once again that these students will face similar challenges as they did for the fall. The difference this time around is that most will have a full semester of virtual learning under their belt and utilize that experience to make a more informed decision.
Building on the foundation laid in May, Spring 2021 will look very similar to Fall 2020 in terms of options, but now information regarding these programs can be shared with students sooner, and international educators can continue working to identify additional opportunities.
Customer Spotlight: Belmont University
October 14, 2020

Before Terra Dotta, Belmont University used JotForm to manage their outbound programs. But with 700 students going abroad annually and almost 50 faculty-led programs, they needed a better way to manage study abroad.
With Terra Dotta, Belmont's Office of Global Education can automate the entire process — from student applications to managing data and more.
Their Director, Thandi Dinani, Ph.D., said,
"Terra Dotta has changed how we operate in our office and communicate with students. My staff are also more fulfilled in their conversations with students, because they move beyond deadlines and application materials. Instead, they are discussing how students want to incorporate studying abroad into long term plans. Lastly, as faculty and advisors learn to utilize the Terra Dotta site, it has empowered them in helping students select study abroad programs that best benefit their student's learning."
Read more about How Belmont University Found A Better Way to Manage Study Abroad.
Supporting International Students and Scholars and their Mental Health
October 5, 2020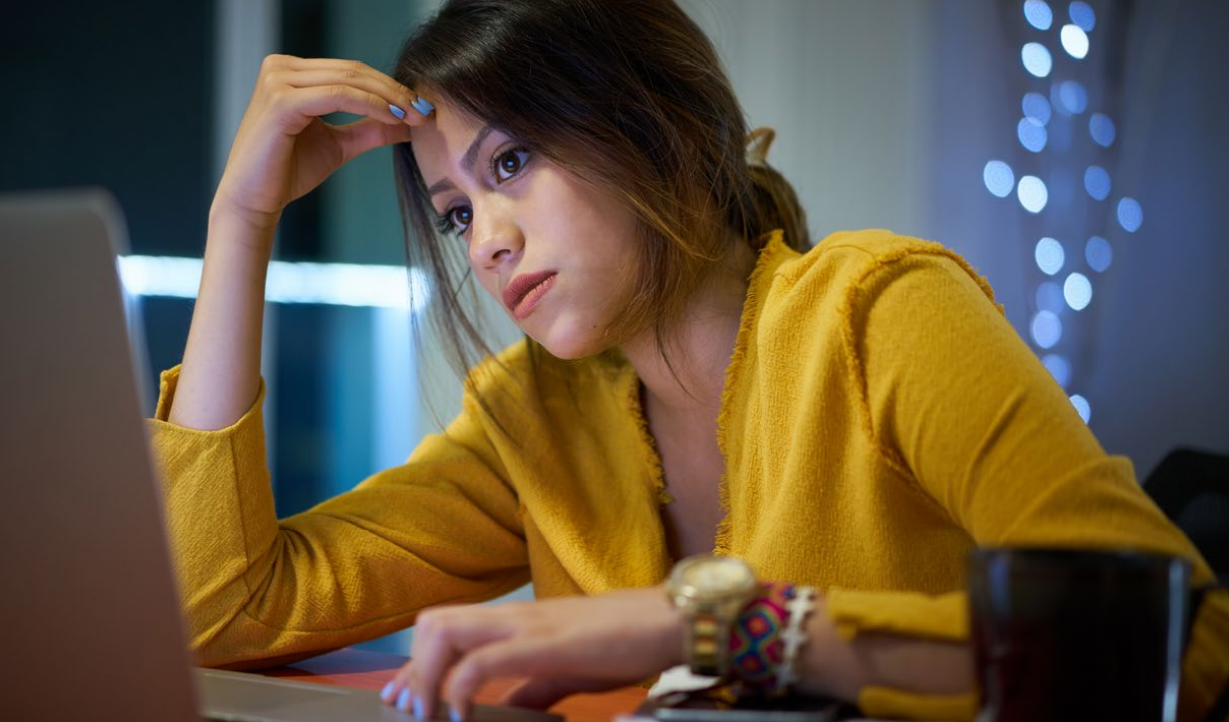 International students suffer from many of the same mental health challenges as their U.S. counterparts. One study published in 2010 in the Journal of American College Health found that 44% of international graduate students said they had an emotional or stress-related problem that had significantly affected their well-being or academic performance in the previous 12 months. The study highlighted the unmet mental health needs among international graduate students and that they were less likely to seek treatment from campus counseling services.
Serving international students requires an understanding of not only their stressors, but why they are reluctant to get help. Here are five ways to support international students.
#1 Be aware of cultural hesitation
International students may be wary of accessing mental health resources for a variety of reasons. For some, failure isn't an option — and admitting they need help may feel like failure to them or make them fearful they'll get sent home. For others, mental health access isn't common in their home country or communities.
International students may be reluctant to even walk into a campus counseling center, and that makes anonymity critical, Kerry Geffert, international education expert and Terra Dotta Product Evangelist, said. Robust third-party mental health platforms can help, allowing students to dial in to support through an app and access counselors who speak their own language and understand their culture.
Those cultural connections are critical. The lack of opportunities for students to get support from people who understand their culture is one of the biggest barriers to seeking therapy, Lee Swain, Director of Program Development for The JED Foundation, said during a recent Terra Dotta webinar.
It's not uncommon for a student to worry, said Swain, that a counselor "may not understand my exact situation or I just feel more comfortable talking about feelings in my native language."
#2 Know the triggers
Just like study abroad students, international students also can face higher levels of mental health challenges during specific times of year. Those include holidays in their home country, but also in the United States. Thanksgiving is one U.S. holiday that can be particularly rough for international students as campuses empty out.
To help head off any loneliness or depression during those times, Geffert recommends reaching out to them and also providing an alternative. When he worked at a university in Oklahoma, Geffert's office held banquet-style Thanksgiving meals, complete with about 20 turkeys, that introduced international students to the American holiday and kept them engaged and involved.
#3 Build relationships
Any international student orientation should include a representative from the counseling center who can explain what they do. But you're not one and done with that introduction.
"It's going to require multiple touches," Geffert said.
Help the counseling center leaders get to know campus international student groups. If you're attending a student group banquet, invite somebody from the counseling office or health services with you. Encourage the counseling office to help sponsor the group's activities or speak at regular meetings about the services they offer.
"It helps build that connection," Geffert said. "It helps students to feel like, 'My international student advisor trusts this person, so I think I can trust them.'"
Swain said some college campuses even embed counselors in international student support offices. "It's presented in a way that's not potential therapy or ongoing mental health support, but a support person that happens to be in a space that I'm normally in and that might reduce a barrier to getting somebody to go to a counseling center," he said.
#4 Spark peer-to-peer conversations
The JED Foundation encourages counseling centers to recruit a diverse staff, so they can best meet the needs of all students. It can be difficult if not impossible to have your counseling staff reflect the exact makeup of your campus.
If you have international students who have sought support through the counseling center or U.S. students from a culturally diverse background, encourage them, when appropriate, to share their experience with their peers.
"We're big proponents of storytelling and thinking through success stories from culturally diverse students, who can share how counseling was helping for them in a way that their peers can relate to," Swain said.
#5 Emphasize internationalization
As campus leaders look for ways to ensure international students get the support they need, Geffert said it's another reminder of the importance of internationalization—building a campus community where all students of all cultures and backgrounds are considered from the start.
"It's not how we work with separate groups of individuals," he said. "It's something that has to permeate across the board in day-to-day life on the campus."
In other words, it's important to reach out to students, but it's also vital to build systems and infrastructure on your campus where the unique needs of all students are considered.
"While it's important to collaborate, there should also be the expectation set by leadership on a campus that all offices will be attuned to these issues," Geffert said. "Not everybody has to know everything, but we need to raise the bar of expectations for everyone."
As the pandemic continues, mental health must be a focal point for everyone on college campuses, including global education leaders. Learn more about how international student and scholar offices can expand mental health support in Terra Dotta's E-Book: Expanding Mental Health Support for International and Study Abroad Students.
An Inside Look at Duty of Care
September 22, 2020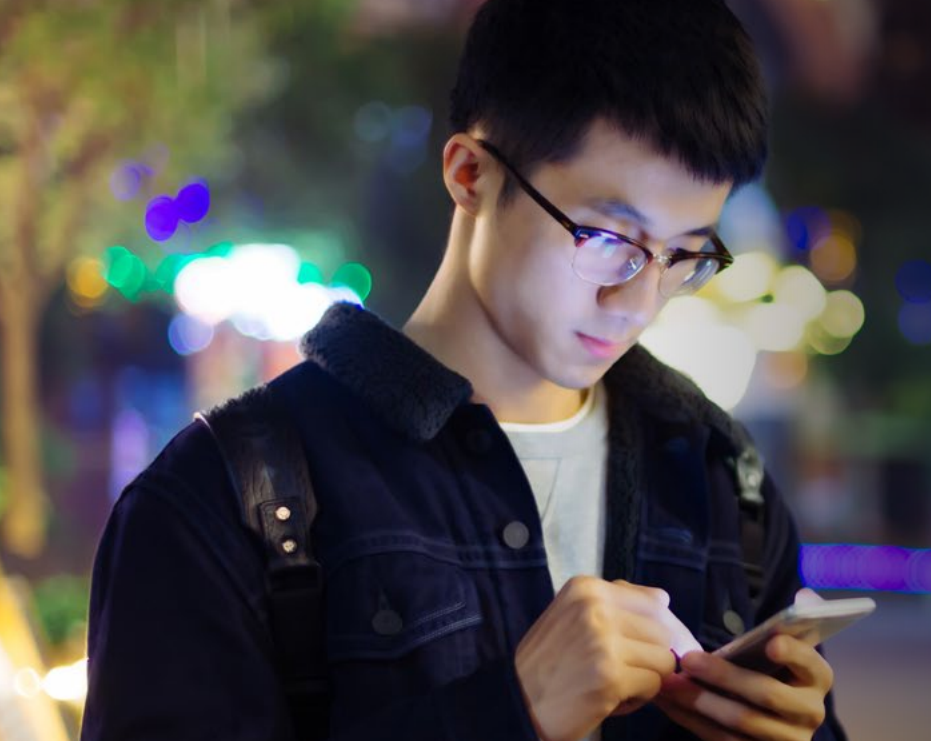 Spring of 2020 will always be on the mind of international educators as we begin to reflect on how we responded and how we will continue to respond to dynamic situations. For Marquette University, a private university in Milwaukee, Wisconsin, care is especially emphasized in their practice of duty of care.
Karli Webster, Marquette University's Manager of Study Abroad Programs, responded with leadership and empathy as she assisted students across the Atlantic during COVID-19. For one student, who was studying abroad in Madrid, the reality hit close to home as he began to feel sick while on a weekend trip for St. Patrick's Day in Dublin. From answering his Mother's questions to arranging housing for the student in Dublin, Marquette's and Webster's responses were nothing but well-rounded and supportive.
Duty of care looks different at each institution, based on program offerings and university characteristics. At Marquette, the philosophy is to work directly with institutions and providers. By creating these direct relationships, Webster explained, it helps create contacts for help on the ground. For this specific student, that meant contacting a partner institution in Dublin which connected Webster with a landlord and in turn, safe and isolated housing for the student after his hospital stay. Webster stated, "We strive to build relationships in a number of locations, so even if a student is on a faculty-led program, they can still receive the best resources in that country. These relationships have really driven how we address duty of care."
Amid the COVID-19 pandemic, international education offices have had to transcend their duties to provide the best possible care for their students during these challenging times. Webster said that at Marquette, the goal is to care for the whole person. She elaborated by saying, "It's really looking at what's best for that student throughout the whole process, whether that's deciding which program to go on or how to handle a situation with them while they're abroad. For me, I try to put myself in that student's or that parent's shoes and think about how I would want the university to react. They're more than just a number that's enrolled in one of our programs. They're truly a member of the Marquette family."
Despite Marquette's international education office being one of the younger departments on campus, they have outlined some core practices in their duty of care.
Four Tips to Address Duty of Care
Know your policies inside and out. This includes insurance policies, waivers of liability and release, and communication allowed by FERPA. Webster added that during COVID-19, having this knowledge at the forefront of her mind helped drive faster decision making.
Form relationships with other universities, providers, and partners, so that you can pick up the phone and get accurate answers when you need them. Marquette staff was able to call their international health insurance provider and partner institutions as a part of their COVID-19 response, which produced better results and answers.
Create parent-based resources, whether that's a parent predeparture webinar or centralized resource for parents on the university study abroad website. By providing these resources to students and encouraging them to pass along the information to parents, parents will feel more secure in their student's safety and know who to turn to when emergency strikes.
Have a crisis response plan in place with a number of situations. Your crisis response plan should have core questions answered that are pertinent to your institution. Here are two questions to consider: What is your email communication plan for students? Who are your backup emergency contacts?
"No matter what you plan, you're still going to have to adapt it some, but having those core elements in place, especially for maintaining contact with students and parents, when appropriate, is helpful."
— Karli Webster
Additional Tips Learned from COVID-19
Have a central place for resources and general updates, especially for dynamic situations. Webster stated, "Even if that's just confirming that your institution is monitoring the situation and deciding the best way to proceed, this can calm gear and uncertainty for stakeholders."
Know that every situation or crisis is different. We can't plan for everything, but we can make sure that we are prepared to respond. Webster commented that "global pandemic sweeping the nation in a couple of weeks" wasn't initially in their crisis plan, but having various situations with core practices aids in their ability to make well-rounded decisions.
Have good and consistent relationships with other departments on campus. During COVID-19, Marquette coordinated frequently with their general counsel and their medical office for additional resources and knowledge to deliver the best possible responses for students.
Utilize software that can help deliver your institutional response. As a client of Terra Dotta, Marquette University and its staff were able to utilize AlertTraveler® to provide immediate country intelligence notifications, confirm location of travelers, and support students as they began to return home
"AlertTraveler® provided a great opportunity for us to have more assurance that we weren't missing any locations where we had people traveling. We rely on the system to identify all travelers who have registered and notify them automatically."
— Marquette University
Learn more about Duty of Care and protecting your students and faculty in Terra Dotta's E-Book: Serious About Duty of Care? Anticipating risk and how to prevent it.
How to Create an Effective Travel Policy
September 1, 2020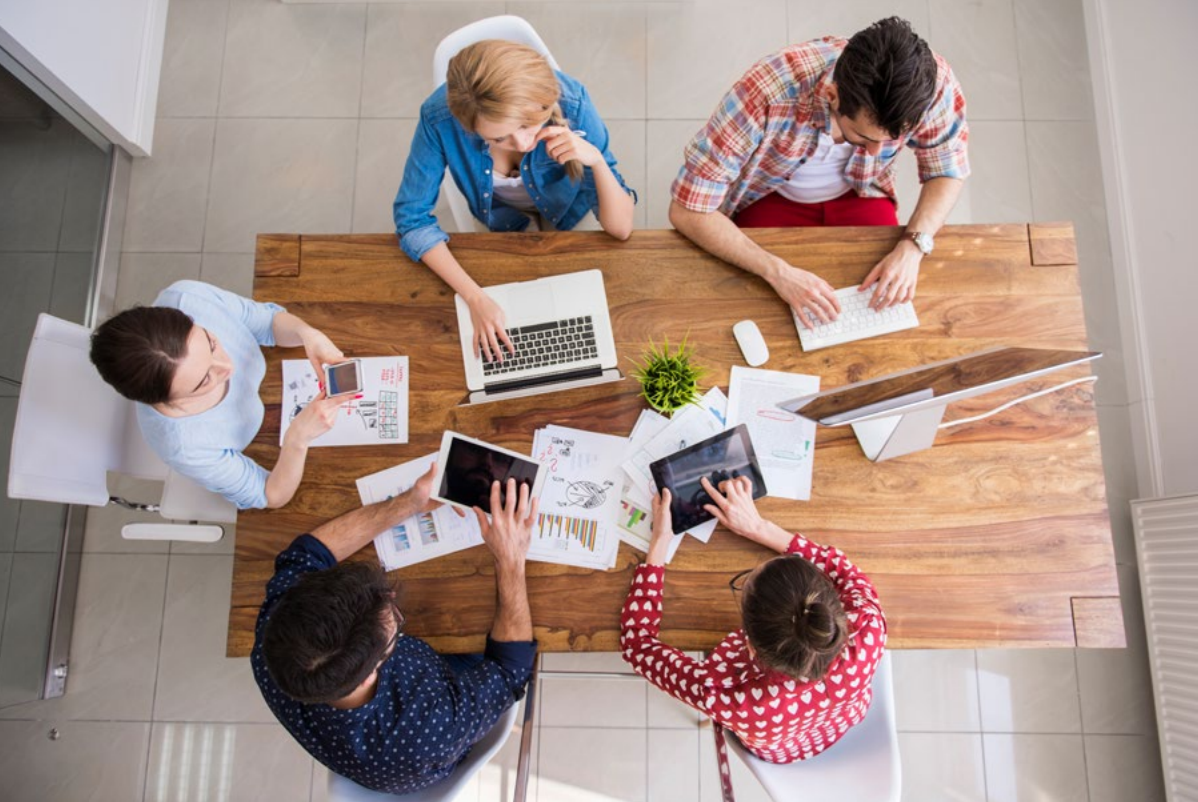 One thing that is top of mind for many in the international education field is how we move forward by embracing the 'new normal' and better prepare for the next inevitable crisis. Many universities, institutions, and businesses have reconsidered and restructured risk response plans due to today's unpredictable global climate. Dialogue concerning duty of care is not only important, but necessary to better protect our constituents and our institutions.
Travel policy is just one area of emphasis when discussing Duty of Care. When looking forward to how future travel will be handled, regularly reviewing travel policies to ensure traveler safety should become an institutional core-practice as environmental, political, social, and economic factors change. If your institution is considering re-writing travel policies, here's some advice from the field:
Field Expertise
Aaron Clevenger, Assistant Provost, Dean of International Programs, and Senior International Officer at Embry-Riddle Aeronautical University, has worked within higher education for 17 years. After a mudslide accident where student and faculty travelers may have been nearby, the President of the university called Clevenger's office to find out traveler locations. Not having the ability to answer his questions, Clevenger wanted to ensure that in the future, he had a better answer than "I don't know."
Through conversations with other experts in the field, Clevenger discovered there were few comprehensive sources available with advice on how to author a travel policy. In 2019, a group of international educators was asked to present their travel policies at the annual NAFSA conference. It was then that they came together to create the following lists as a source of information for all who are interested in developing travel policies.
First, we must consider why a travel policy is important:
Defines the scope of responsibility for the university, traveler, and stakeholders
Sets expectations for travelers and promotes good decision-making on safety
Sets parameters for acceptable risk and expected mitigation on sponsored travel
Provides a structure when risk changes during travel
Even though cataclysmic events often start risk management discussions, waiting for an event to occur may mean it's too late. To ensure better preparedness for traveler safety, the following should be considerations for policy development:
Identify the needs
Identify the policy leader
Assemble relevant stakeholders and gain their perspectives
Identify the scope and requirements, which can include types of travel and types of travelers
Develop an efficient way to determine who your travelers are, both as an assessment and measurement
Gather disparate policies that currently exist
Draft policy
Finalize policy
Communicate and implement policy
Consider that you may need more than one policy for your institution
While you're forming your travel policies, here are some suggestions:
Cover all travel you can control, but avoid over-broad policies that pretend to control what you can't
Allow or restrict higher-risk travel based on mission/ academic/ institutional need
Manage risk with appropriate mitigation measures
Set realistic expectations of travelers and the institution based on who makes travel decisions and how resources are allocated
Make risk information available and promote its use, even for travelers not covered by the policy
These lists are adapted from Del Rossi, E., Clevenger, A. D., Rhodes, G., & Morgan, P. (2019, May 30). Global Partner Session: Impact of Technology on University International Travel Policies. Lecture presented at NAFSA Annual Conference and Expo in Walter E. Washington Conference Center, Washington D.C.
Learn more about Duty of Care and protecting your travelers in Terra Dotta's E-Book: Serious About Duty of Care? Anticipating risk and how to prevent it.
Terra Dotta Announces SAP Concur Partnership to Expand Domestic and Global Travel Management Footprint
September 1, 2020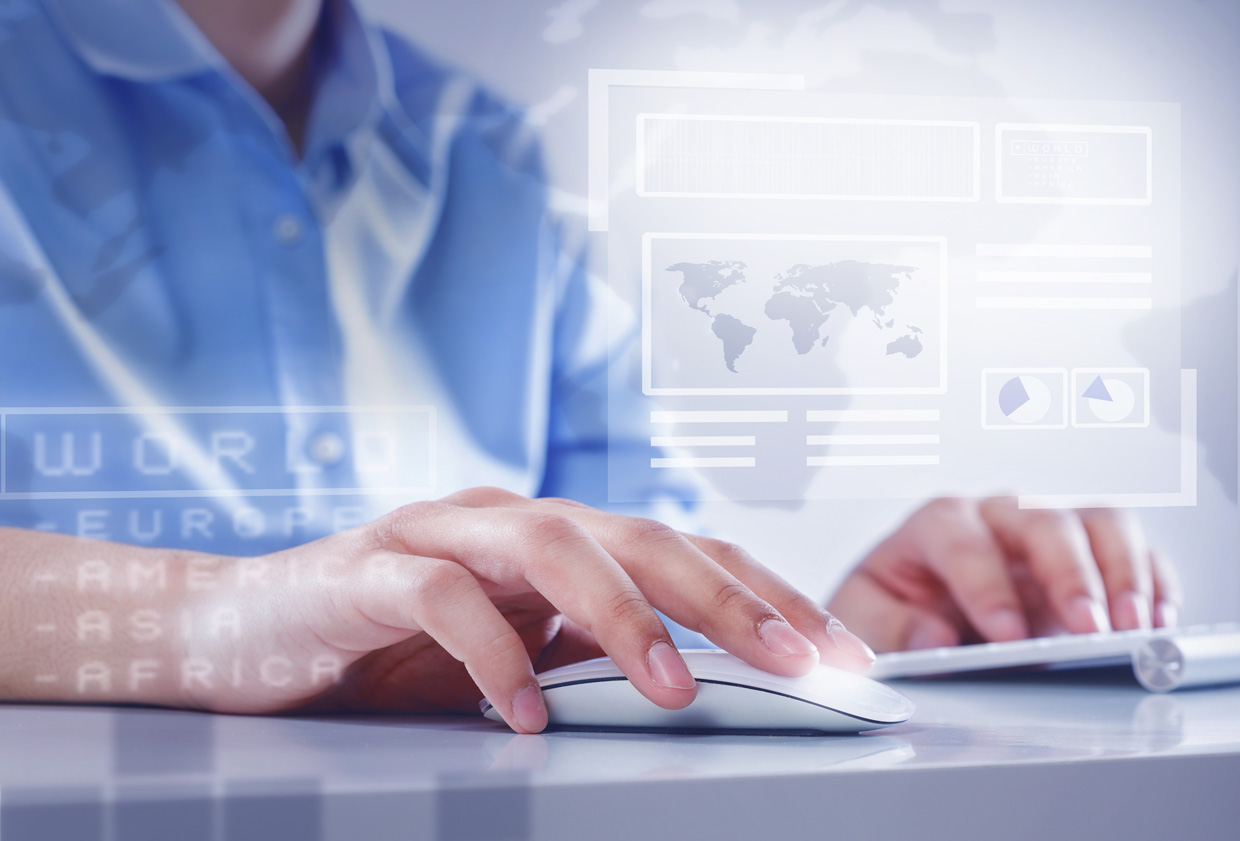 Terra Dotta becomes an SAP Concur partner to provide real-time travel risk management
Terra Dotta, a leader in higher education travel, study abroad and international program management solutions, today announced a new strategic partnership with SAP® Concur® – the world's leading brand for travel, expense and invoice management solutions. Terra Dotta will become an SAP Concur partner for higher education travel risk management. Terra Dotta's integration with the SAP Concur Itinerary API will deliver comprehensive traveler location information from Concur® Travel, Concur® TripLink, TripIt® from Concur, and Concur® Request to Terra Dotta's trusted Travel Registry solution and AlertTraveler® mobile app.

"At Terra Dotta, our commitment to delivering enterprise-grade travel risk management solutions for the higher education community spans decades, and we're thrilled to partner with the SAP Concur organization to bring our award-winning, comprehensive solutions to customer institutions," said Anthony Rotoli, CEO of Terra Dotta. "As always, we will continue investing in our scalable technology to support inbound and outbound travelers' needs across a domestic and global footprint throughout the higher education landscape and beyond."

Terra Dotta's cloud-based travel registry solution is a real-time travel risk management system that provides pre-travel briefings and automatically notifies affected students, faculty and staff, as well as school administrators, when there is an itinerary change or critical incident in close proximity – whether locally or abroad. The solution includes Terra Dotta's AlertTraveler mobile app, which provides travelers regional alerts, quick-dial emergency services numbers and a convenient mobile check-in button. Campus administrators have direct access to travelers' itineraries and GPS data to determine who is affected so they can send institution-specific alerts and serve as a command center for locating, communicating with and reporting on students and staff – whether on campus or abroad.

As part of the new partnership, Terra Dotta will be expanding its language translation support for travel registry and AlertTraveler and developing new enhancements to further broaden the client base across the U.S., Europe and Asia-Pacific regions.

For more information on the new partnership, please visit here.
About Terra Dotta
Terra Dotta is the trusted leader in higher education travel, study abroad and international program management solutions. Over 600 universities and colleges use Terra Dotta's enterprise-grade cloud solutions and mobile apps to automate and streamline all aspects of global collegiate travel and international student programs. The company's solutions and expertise help higher education teams optimize study abroad and international programs enrollment, deliver real-time, GPS-driven travel communication for students and faculty, and ensure compliance and risk mitigation for international travel/scholar programs worldwide. Terra Dotta is based in Chapel Hill, N.C. and can be found at www.terradotta.com.

# # #
SAP and other SAP products and services mentioned herein as well as their respective logos are trademarks or registered trademarks of SAP SE in Germany and other countries. Please see https://www.sap.com/copyright for additional trademark information and notices. All other product and service names mentioned are the trademarks of their respective companies.
Customer Spotlight: Citrus College
August 31, 2020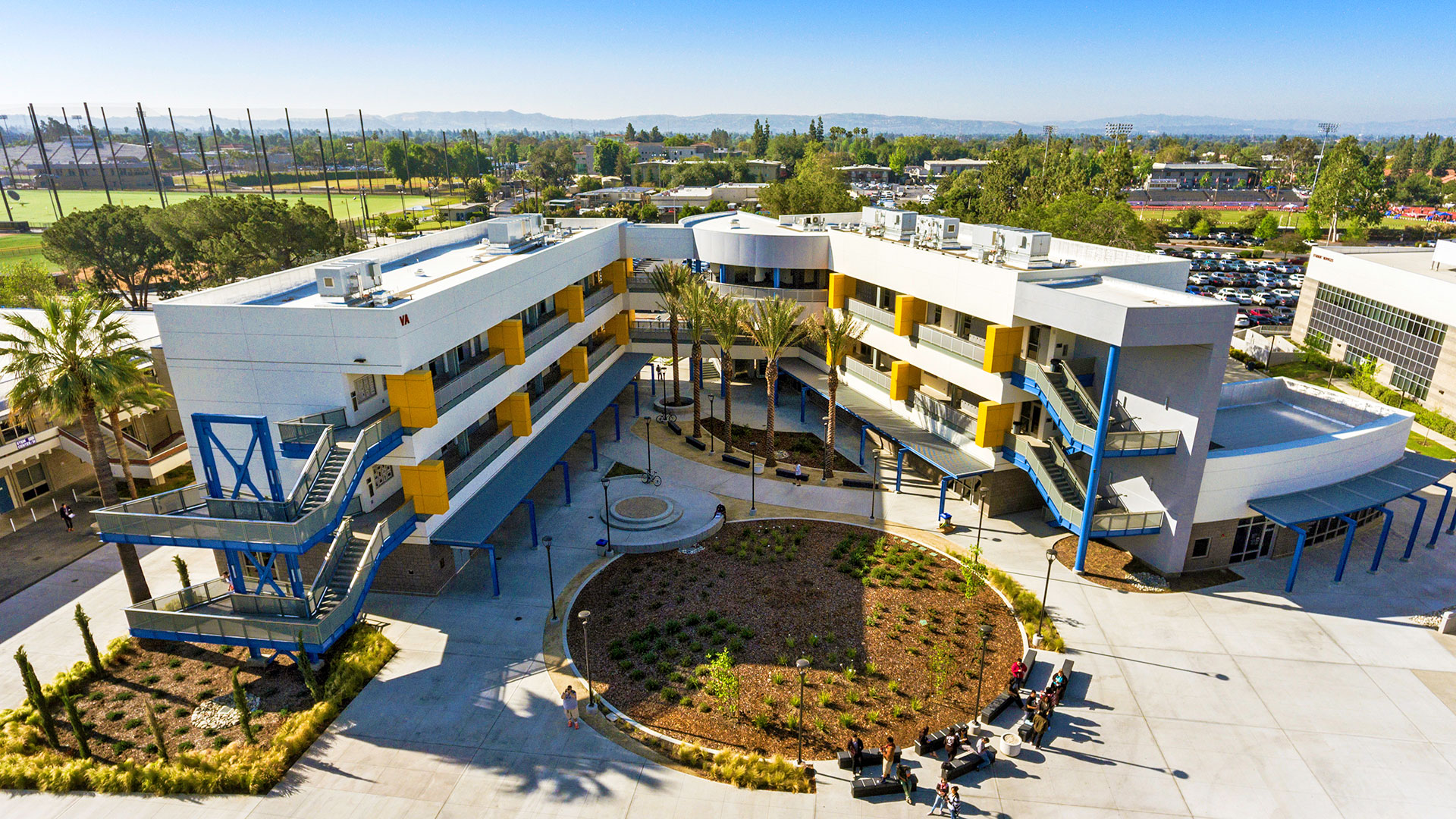 Citrus College, home to 12,000 students, is the fifth oldest community college in California. With its location in the foothills of Los Angeles, it's luring a growing base of international students.
The growth left Citrus college at a crossroads with the volume of international applications increasing, campus leaders mandating paperless departments, and homegrown software solutions being cumbersome and labor intensive.
Turning to Terra Dotta
With Terra Dotta, Citrus College was able to go paperless in less than six months and their reporting capabilities and communication with students greatly expanded.
"Automating our international student services with Terra Dotta has made a big impact on our registration and advising success."
Read more about how Citrus College went From Paper to Paperless with Terra Dotta.
Studying Abroad Amid a Global Pandemic
August 21, 2020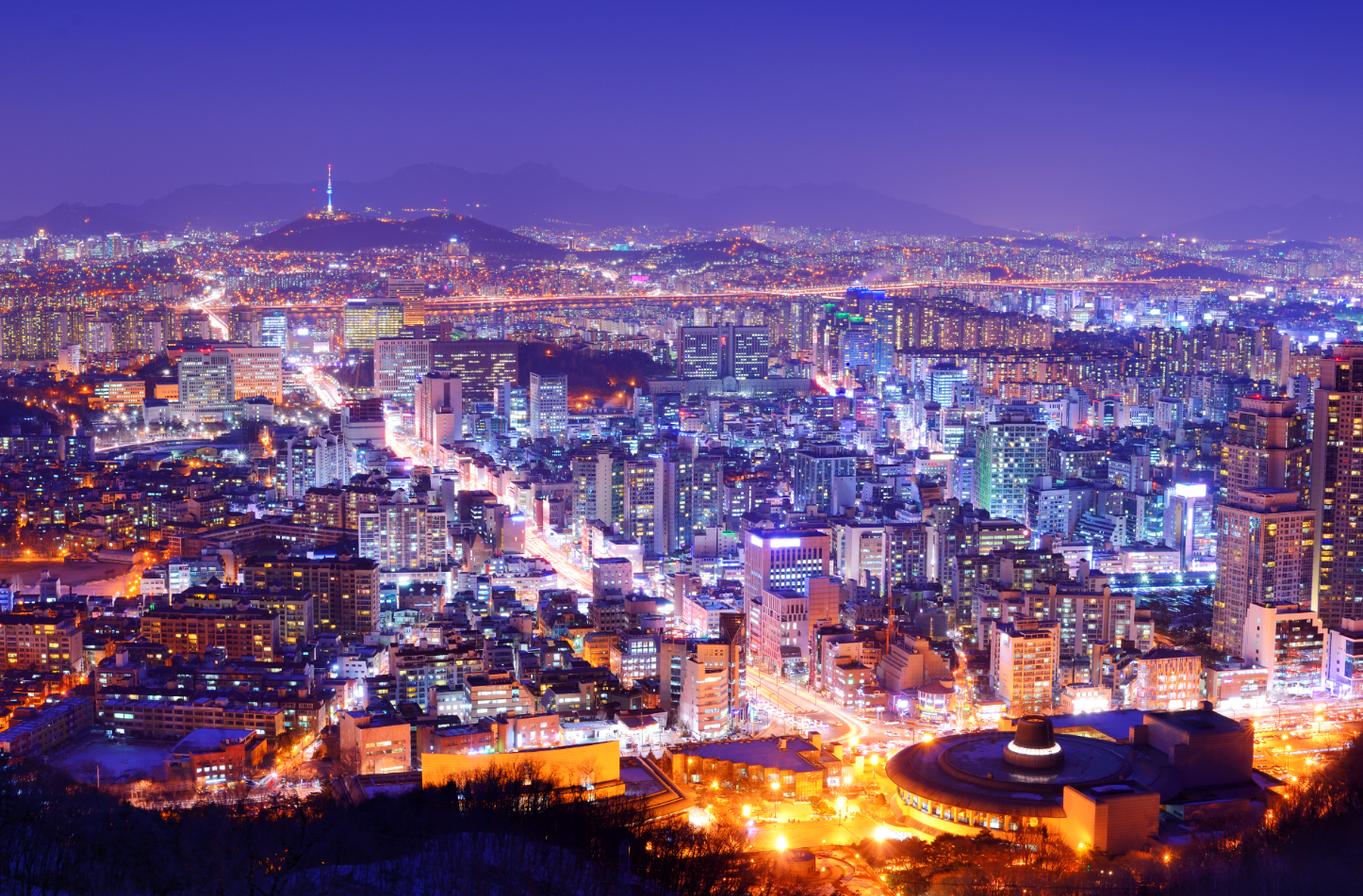 In March, when coronavirus impacts began to sweep the field of international education, the future of study abroad seemed uncertain.
Now, with continued travel restrictions and as universities begin to start the fall term, some in-person, some hybrid, and some fully remote, global opportunities seem few and far between. However, study abroad opportunities are still occurring, albeit in a much lower volume than before.
For one student at the University of North Carolina at Chapel Hill (UNC-CH), his aspirations of studying abroad have become a reality… during a global pandemic.
Tracy Ridley, a sophomore studying Contemporary European Studies, Political Science, and German, is currently in Seoul, South Korea on an exchange program with a partner school, Yonsei University.
In a pre-pandemic world, study abroad opportunities typically required an application, but this time around the process to continue his pursuit of study abroad was a bit more rigorous. Tracy noted that at the beginning of June, all UNC-CH students planning to study abroad for the upcoming fall semester, or academic year, had to submit a petition to the university's senior leadership as to why they should still be able to go. Study abroad advisors were also involved in the reviewing process.
All programs and students who filed petitions heard back by mid-July. To Tracy's knowledge, South Korea was one of the few countries on the approved list. UNC-CH has also allowed international students who are unable to return to the United States to pursue study abroad at universities in their home country.
Tracy said that his travels were relatively smooth, but required a lot of extra precautions, such as temperature checks and forms. Upon arriving in Seoul, he was required to go through a number of stations that set-up a daily diagnosis app that tracks individual symptoms during a required quarantine period.
Tracy is still currently quarantining in his dorm before classes begin on September 1st, which will be online until the first round of midterms later in the semester. He added that while quarantine guidelines are rather strict, the university's staff have been extremely patient and accommodating, which has made the process less stressful.
He said that he doesn't have any expectations on how the semester would be different in comparison to a "typical" semester abroad.
"With this mindset, I think I am going to have an incredible semester regardless of the circumstances."
He continued on to say, "I think my study abroad experience will be different in the sense that a lot of big university events won't be able to take place. However, there is so much to do in Seoul and Korea, that I don't think it will be too much of a problem. And, since they never completely shut down, most things are still open - just restricted."
Tracy emphasized that he is grateful for the opportunity and to be in a country that has handled the situation relatively well, especially as he watched his home university make the announcement to return to remote instruction only a week after classes began.
While study abroad is not occurring to the same scale this fall, Tracy's mindset is particularly telling in that students are both adaptable and excited for global opportunities to continue.