Компания
Более 575 образовательных учреждений и предприятий доверяют программному обеспечению Terra Dotta управление процессом подачи заявок и оптимизацию своей деятельности. Terra Dotta стремится к эффективной автоматизации процессов и безопасному управлению данными. Гибкость и надежные функции сделали наше программное обеспечение незаменимым для организаций любого типа. Международные образовательные корни Terra Dotta и инновационные возможности программного обеспечения удовлетворяют комплексные потребности многих образовательных и деловых офисов.
Terra Dotta software simplifies your everyday processes from the way you access information to the way you gather data and create reports. Risk management capabilities are an integral aspect of the software, providing the ability to locate and communicate with your applicants and travelers worldwide. Simply put, Terra Dotta software allows you to realize the full potential of your data and use the software your way at your institution.
Terra Dotta clients have a strong influence over the evolution of our software. We encourage and embrace client suggestions for new features they need to facilitate their enrollment processes. These suggestions are the basis of new features added in each new version and over the years have helped make our software strong and flexible.
Our Mission
Our mission at Terra Dotta is to offer the very best products and services in higher education software. We are committed to delivering a user experience that transforms the way our clients operate and engage with their constituents. We accomplish this through the continual deployment of best-in-class technology, and the focus we place on mutual trust in each and every one of our business relationships. These values form the Terra Dotta difference.
Employees
Terra Dotta is staffed by a diverse and talented team of employees with various backgrounds, different experiences, and unique points of view. Our employees foster ongoing, innovative ideas to create flexibility within our software and exceed customer expectations. Diversity is a source of our strength and allows us to better meet and understand the needs of customers.
The Terra Dotta team includes former teachers who have taught at middle school, high school, and university levels within the US and abroad. Employees include former study abroad office staff from UNC-Chapel Hill, the University of Richmond, and the University of Virginia. 90% of our staff has worked abroad, studied abroad, volunteered in the Peace Corps, or led students on programs abroad. These educational experiences have inspired our employees to promote globalization in our communities.
Community Outreach
generation study abroad
Terra Dotta is proud to support IIE in their Generation Study Abroad efforts to double the number of US college students studying abroad by the end of the decade. Learn more >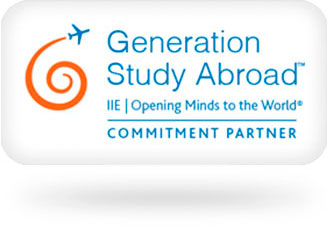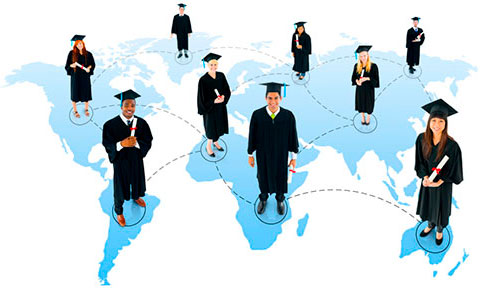 Terra Dotta gives back to the community by sponsoring
organizations such as:
Diversity Abroad / Diversity Network

FEA Scholarship
Terra Dotta is a proud member and/or sponsor of: