International Education in an Age of Change
November 4, 2019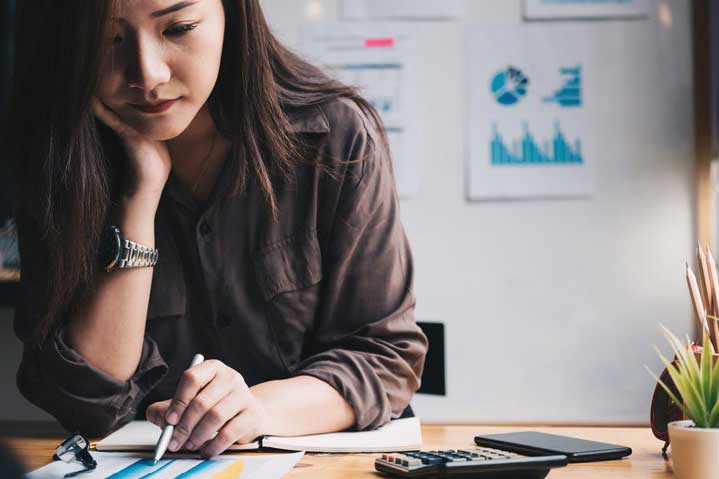 A host of trends are impacting international education, as well as the professional skills required in the field.
The number of international students enrolled in American universities has gradually increased for more than a decade, reaching nearly 1.1 million students in 2017-2018, according to the 2018 Open Doors® report from the Institute of International Education. However, despite the growth of international student enrollment in both the U.S. and throughout the world, several megatrends are affecting higher education that could impact these numbers, as well as the profession of international education.
Consider the rising role of online programs. A 2018 study entitled "Envisioning Pathways to 2030" asserts that 13 million students are enrolled in cross-border, online programs—three times the total number of globally mobile students.
"Our field is international education, which suggests a physical world with geographic borders," says Chris R. Glass, Ph.D., an associate professor in Educational Foundations & Leadership at Old Dominion University. "But the most important things happening in our field now are in a digital world that is borderless and global."
AN EVER-GROWING LIST OF INFLUENCES
Burgeoning technologies such as online learning are just one trend impacting international education. Many in the profession pay attention to influences that most closely affect them, such as concerns about safety, changes to immigration and visa policies, and nationalist rhetoric from political leaders. While these all merit thoughtful consideration, examination of the field through a wider lens is critical.
"In terms of trends, it's easy for us to think in our silo about the field of international education," says David Di Maria, Ed.D., Associate Vice Provost for International Education at the University of Maryland-Baltimore County. "At the same time, we have to recognize that international higher education is part of higher education and think about the trends that keep our presidents, chancellors and provosts up at night, whether that's enrollment or Title IX."
Contemplating such an expanded scope of factors and trends may seem daunting, but doing so is imperative, in order to ensure that international education remains a priority on your campus and that globally mobile students remain attracted to your university and programs. And that may require redefining the necessary skill set and knowledge base of international education professionals.
3 Avenues for Gaining More Knowledge
In the fast-paced profession of international education, the skills and knowledge needed to thrive in your career and best help students succeed are constantly evolving and expanding. Here are three paths to continue learning:
Degrees and Certificates – "Formal education is key," says David Di Maria, Ed.D., Associate Vice Provost for International Education at University of Maryland-Baltimore County. "There is a shift taking place in terms of senior international officers, where you don't necessarily need a degree in French or political science. It might be more relevant to have a doctorate in international education, where you take courses on curriculum integration in study abroad, internationalization as organizational change and so on." Many graduate degree and certificate programs now focus on international education administration.
Conferences – There are numerous valuable conferences and seminars within international education, but think outside the box, too. Di Maria plans to attend the National Association of College and University Business Officers Global Operations Forum to gain ideas. Florida International University just hosted the International Virtual Exchange Conference, which strives to advance the field of online international learning. "You can learn a lot by going to different conferences than you are used to attending and meeting people outside your field," says Chris R. Glass, Ph.D., an associate professor in Educational Foundations & Leadership at Old Dominion University.
Experience – "It's one thing to have credentials, but how have you applied the knowledge you've obtained as a result of those credentials?" asks Di Maria. "The more you can do to expand the breadth of your experience, the better." He recommends getting involved at the regional, state, national and international level of your professional associations. In addition, volunteer in local groups such as the Rotary International. "Look for connections regardless of what your 8-to-5 desk job might be," says Di Maria.
SHARPENING THE PROFESSIONAL SKILL SET
The field has long recognized a core set of competencies for employment in international education, including skills related to advocacy for comprehensive internationalization, intercultural communication, strategic planning and financial stewardship. But as the world changes, so does the list of skills necessary to thrive in international education.
Up-and-coming professionals should become familiar with these six areas, among others—and perhaps even gain expertise in one or two of them:
Data Analytics
Big data has become a buzz phrase in industries as varied as healthcare and manufacturing, and international education is no exception. "The ability to use data systems to monitor trends and identify opportunities is going to be really important in the future," says Glass, who studies international students and is senior editor of the Journal of International Students. "We're going to have to be able to talk about data and use systems to make better decisions."
Customer Service
Many institutions have viewed international students as sources of revenue and, unfortunately, taken for granted that they will continue to pour into the U.S. because it offers the best educational options. But a 2018 report from IDP Education of nearly 3,000 international students shows that the United States ranks last among five English-speaking destination countries in terms of affordability, safety and visa requirements. To continue attracting international students, universities need to be more customer-centric, suggests Glass. "We need to double down as international educators on being student-centered as we design all of our processes from their point of view," he says.
Learn Management
As administrative budgets remain static or are reduced at many institutions, it's important that international education offices deliver value and optimize work processes. "We always want more staff and more resources, but are we operating as efficiently as we could or should with what we currently have?" asks Di Maria. "If you can conduct lean process improvement exercises, such as value stream mapping, you may stave off waste and reallocate resources."
Distance Learning
More global students are beginning to seek educational opportunities online or at culturally proximate locations closer to home. According to an earlier report by the authors of "Envisioning Pathways to 2030," there are three times as many Malaysian students in branch campuses of United Kingdom universities in Malaysia than those going to universities in the U.K. "There's a lot of interest in developing micro campuses and online degree programs around the world," says Glass. "That's where I see institutions making strides."
Systems Thinking
It's critical to understand how international education fits in the overall mission and goals of the university. "International educators need to think about how they can avoid being seen as another unit asking for handouts from the administration and instead be viewed as part of the solution in higher education," says Di Maria. "They need to demonstrate how internationalization can be the rising tide that lifts all boats." In August, internationalization was one of two themes for University of Maryland-Baltimore County's leadership retreat. Approximately 300 attendees from across campus discussed the importance of internationalization related to curriculum, learning outcomes, global operations, research and much more.
Social Media
Universities need to tap into the power of social media outlets, ranging from Twitter to Snapchat and Instagram. "We need to embrace new thinking in the digital space and not just for marketing," says Glass. "I'm talking about a much more proactive stance than simply recruiting people. [Social media can be a tool] for really understanding and serving our population of international students."While these areas are all impacting international education, it's also important to think ahead. "The current is past," says Glass. "We have to think about what's going to happen 10 years from now in our field." What will your staff need to know—and do—to attract, retain and serve the next generation of globally mobile students?
"The current is past," says Glass. "We have to think about what's going to happen 10 years from now in our field."
Terra Dotta Travel Registry Wins Gold Stevie® Award in 2019 International Business Awards®
September 30, 2019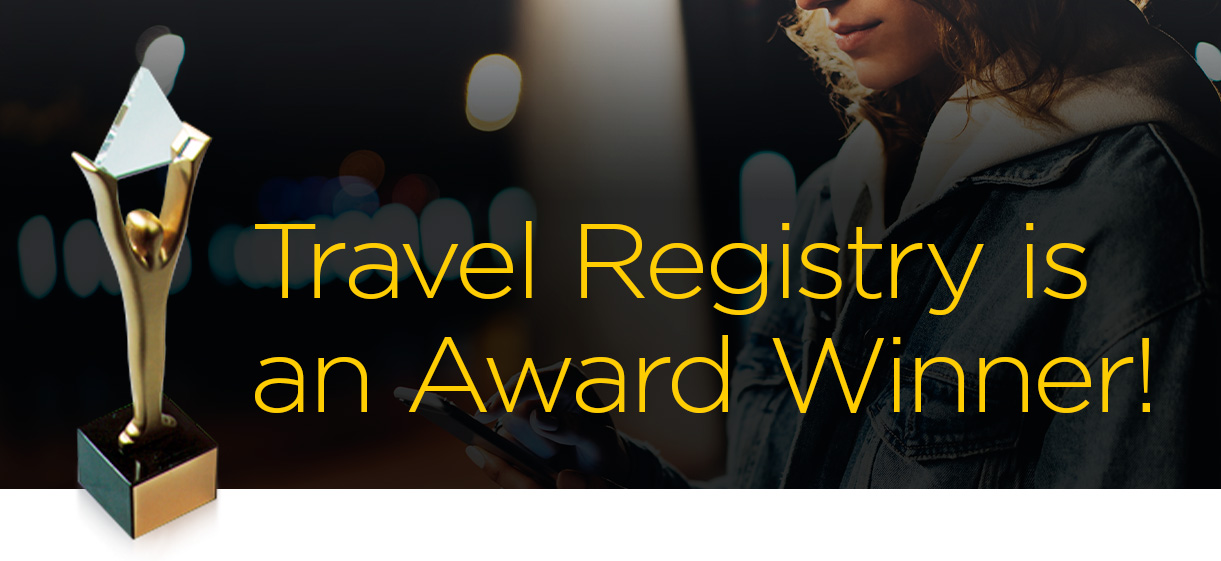 Real-Time Travel Risk Management System Enables Higher Education Offices
to Alert Global Travelers to Local Emergencies and Resources
Terra Dotta, the leader in higher education travel, study abroad and international program management solutions, is pleased to announce that its Travel Registry solution, a cloud-based, real-time travel risk management system, was named the winner of a Gold Stevie® Award in the Postsecondary Enterprise Solution category in The 16th Annual International Business Awards®.
The International Business Awards are the world's premier business awards program. A record total of more than 4,000 nominations from organizations of all sizes and in virtually every industry were submitted this year for consideration in a wide range of categories.
"We are thrilled that Travel Registry is being honored as an International Business Award Gold winner as it supports our mission of helping colleges and universities strengthen their duty of care to students, faculty and administrating travelling abroad," said Brandon Lee, Chairperson of the Board and co-founder of Terra Dotta. "Travel Registry helps to keep travelers informed and safe and reduces institutional liability through increased travel risk compliance."
Launched in 2018, Terra Dotta Travel Registry complements the Terra Dotta Study Abroad solution and automatically notifies students and faculty overseas when there is a critical local incident (i.e., violence, natural disaster, health outbreak, etc.). In use by 10+ universities, Travel Registry has helped Terra Dotta achieve a 64 percent increase in new bookings growth as well as a 97 percent annual client retention rate.
Travel Registry also provides real-time traveler alerts, local intelligence and an easy mobile check-in feature via the included AlertTraveler mobile app, which is used by 50+ universities representing more than 50,000 travelers visiting more than 130 countries.
More than 600 higher education institutions use Terra Dotta's enterprise-grade cloud solutions – including Study Abroad, ISSS, Travel Registry and Agreements Management ­­– to automate and streamline all aspects of global collegiate travel and international student programs. Terra Dotta's solutions enable higher education international offices optimize study abroad and international program enrollment and retention; enhance the international student experience; deliver real-time, GPS-driven travel communication for students and faculty; and ensure compliance and risk mitigation for international travel/scholar programs worldwide.

About the Stevie Awards — Stevie Awards are conferred in seven programs: the Asia-Pacific Stevie Awards, the German Stevie Awards, The American Business Awards®, The International Business Awards®, the Stevie Awards for Women in Business, the Stevie Awards for Great Employers, and the Stevie Awards for Sales & Customer Service. Stevie Awards competitions receive more than 12,000 nominations each year from organizations in more than 70 nations. Honoring organizations of all types and sizes and the people behind them, the Stevies recognize outstanding performances in the workplace worldwide. Learn more about the Stevie Awards at www.StevieAwards.com.
Training Your Sights on Compliance
July 1, 2019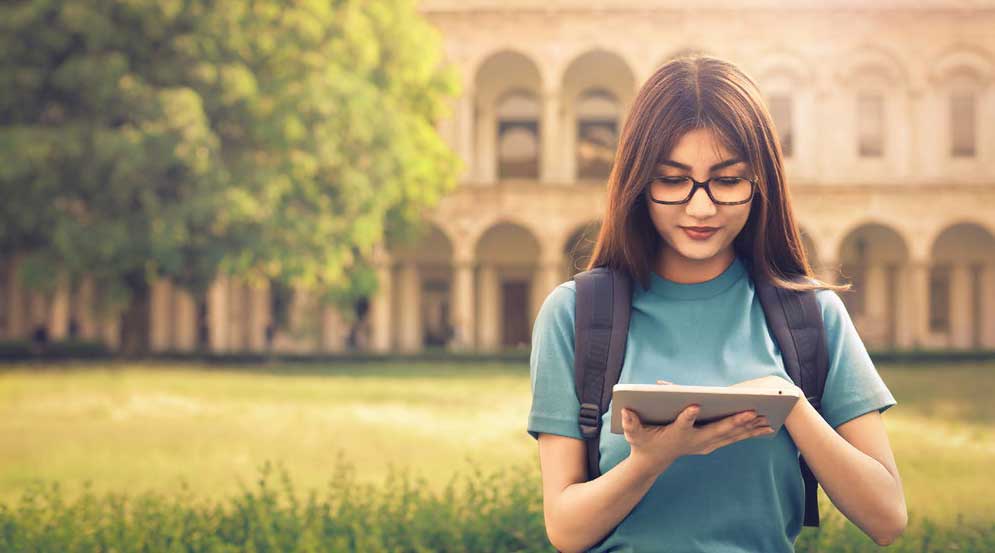 One of the best measures for ensuring regulatory compliance is faculty and staff training.
Within the university setting, there is a "thicket of regulatory obligation," particularly applied to student conduct and safety, says Josh Richards, an attorney with Saul Ewing Arnstein & Lehr LLP. Those obligations can become more onerous when applied to study abroad programs.
"There are going to be issues related to language barriers, local laws and regulations, time differences, distance and more," says Richards. "So the things that colleges and universities already find challenging about their compliance and risk profile in the United States are amplified when it comes to study abroad."
Among the acts that affect how schools handle and report incidents are the following:
Title IX – While the main purpose of this part of the Education Amendments Act of 1972 was equal access to college athletics, its interpretation has broadened to all programs, including study abroad. Institutions are required to respond quickly and effectively to sexual harassment and violence. For an overview, check out this resource from The Forum on Education Abroad.
The Clery Act – It requires U.S. colleges and universities that participate in Title IV federal student financial aid programs to disclose crime statistics for their campus, as well as applicable off-campus locations. If your institution owns or controls the location, including renting or leasing areas for students in a hotel or student housing facility, then you must comply with reporting obligations. More details on the Clery Act as it relates to study abroad are available from the Clery Center.
The Campus SaVE Act – This 2013 update to the Clery Act expands the reporting, response and prevention education requirements related to rape, sexual assault and stalking. A list of key requirements and best practices can be found on the Campus SaVE website.
A TRIFOLD APPROACH TO TRAINING
Skirting your regulatory obligations, even unintentionally, can lead to financial penalties, reputational damage and civil law suits. While colleges and universities dread any of those outcomes, Julie Anne Friend, J.D., prefers to look at compliance issues from a proactive rather than punitive approach.
"I like to say we do things because we care about our students, not because we are trying not to get sued,"says Friend, director and deputy Title IX coordinator in the Office of Global Safety and Security at Northwestern University. "Making systematic changes or improvements to program design or operations to mitigate risk and improve the health and wellness of students can have a trickledown effect that will likely reduce your potential for a lawsuit."
One of the most effective strategies for improving programs, ensuring compliance and keeping out of hot water legally relates to training. "We want to make sure we are doing a really good job training the people who will have boots on the ground with respect to gathering data and responding to complaints that get made on study abroad sites," says Richards.
The definition of "boots on the ground" is broader than just faculty and staff on trips to Argentina, Australia or anywhere else around the globe. The most effective strategy involves a trifold training approach:
Trip Leader Training – "One of the most important things a college or university should do is mandatory trip leader training," says Friend. She suggests dividing the training into two main areas: risk mitigation (health/wellness and safety/security) and crisis management and emergency response. "We approach trip leader training as 'this is what we expect of you, and this is what you should expect from us,'" says Friend. "We really show the partnership between experts on campus and program leaders."Campus experts include staff from student health services, sexual violence and victim support services, the dean of students, campus security, compliance officers, general counsel and others.
First Responder Training – "We have a very specific trip leader training program, but we also offer first responder training for people who don't travel with students, but might be in communication with students who travel abroad," says Friend. For instance, a student may not tell a trip leader they are struggling with a mental health issue, but instead reach out to a trusted advisor on the home campus. "We try to equip those advisors with information that tells them exactly how to help the students—that guides them to the right resources," says Friend.
Richards recommends appointing someone on campus to serve as the go-to contact. "Have a designated person at campus—at the mothership—whose job it is to interface and triage when something comes up,"he says. "Trip leaders want to know who that person is so if a student trips and falls down a hole or gets malaria, there's no fumbling around with who the faculty member should call." The designated person can then contact all the necessary officials and resources on campus.
Bystander Training – This training takes on a community approach, drawing student participants into the fold. "We are all in this together, kind of like a small family," says Friend. "We tell students it's their job to take care of the people around them and alert older adults in the room to behaviors or activities that concern them with regard to their peers' health and safety. The training lines up very nicely with the messaging students get on campus when they arrive as freshman or live in a residence hall."
It may seem daunting to develop three different training programs, but turning to the campus experts mentioned earlier for assistance can help. "These people think about health and safety all the time for the domestic community," says Friend. "In most cases, they are very eager to adapt their materials for the study abroad context. You just have to ask." It's a good idea to provide campus partners context, so they understand who goes on the trips, what resources are available, what kinds of incidents have happened in the past and so on.
Training will benefit participants long after the trips are over. "I have had so many faculty who work with us on study abroad tell me that some of the training has helped them better understand their students here in the Evanston [Illinois] classroom," says Friend.
When considering compliance, Richards says, "Training is the No. 1 thing, and response to issues is No. 2. You want to make sure you have systems in place for both. If you do, then you're doing the best you can."
OPT is on the Rise
June 3, 2019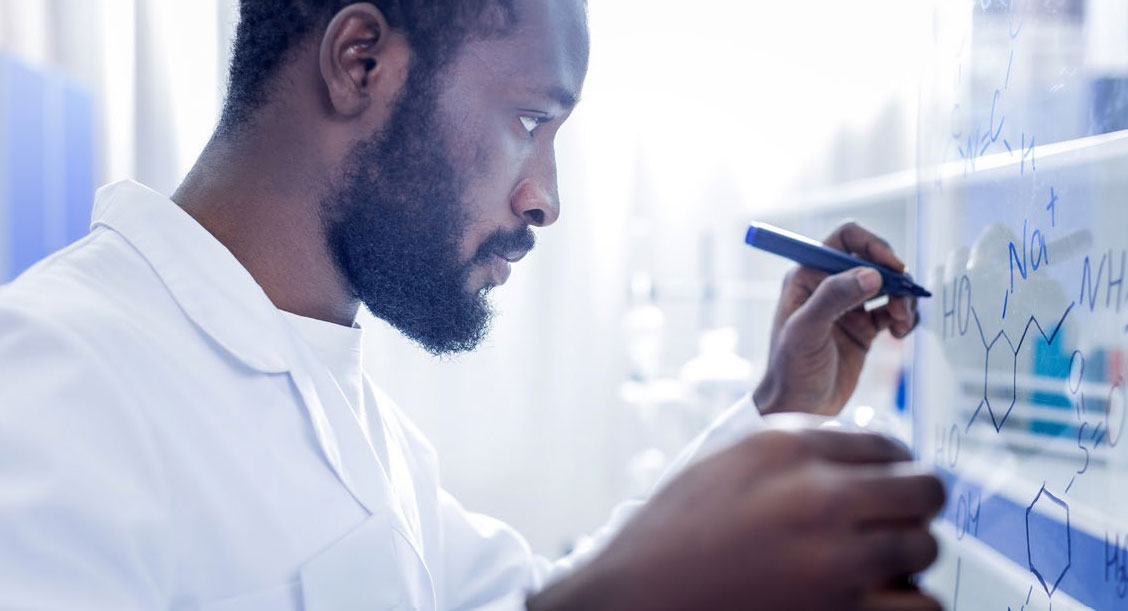 Alleviating the workload— and financial implications— of serving an increasing number of opt students.
Nearly 1.5 million international students graduated from U.S. colleges and universities, then enrolled in the federal government's Optional Practical Training (OPT) program between 2004 and 2016, according to a Pew Research report. More than half of those (53%) are employed in science, technology, engineering and mathematics (STEM) fields. One reason for surging numbers in the program are the extensions granted by executive orders to STEM students, increasing the maximum length of employment for foreign students with STEM degrees to 29 months in 2008, then to 36 months in 2016.
While that's good news for international students who land temporary employment related to their major area of study, it presents challenges for their universities and designated school officials (DSOs). "Our population of OPT students has come very close to our number of enrolled international students," says Tarek Elshayeb, director of the International Student & Scholar Office at the University of North Carolina Charlotte. "Therefore, the number of students we serve overall has increased significantly."
THE CHALLENGES OF AN INCREASED WORKLOAD
Currently, without an employee devoted to OPT students, most of the workload at UNC Charlotte falls to the ISS Office's staff. Due to recent changes in immigration regulations and requirements that pertain to F-1 students and to lighten some of the communication, the office has put answers to simple questions on an FAQ page on its website. However, Elshayeb says many students still prefer one-on-one contact. "It extends a kind of comfort that their questions are answered, and they are doing the right thing," he says.
Part of the increased workload that ISS offices face is due to another related issue—increased reporting requirements for OPT students. "Not only are we supporting the students while they are going through this process, but now we also have these reporting requirements," says Tami Renner, director of International Student and Scholar Services in Creighton University's Global Engagement Office. The private Jesuit university has approximately 205 F-1 international students and an additional 40 OPT students.
"We are responsible for making sure that we get their six-month reviews and annual reviews and that we have all the information on where they live, where they are employed and so on," says Renner, who works alongside one other full-time employee in the office. "It's a lot of extra work." That's particularly true for STEM OPT students, whose jobs can be extended beyond the one-year time frame of other OPT students.
THE FINANCIALIMPACT OF OPT STUDENTS
More OPT students and more reporting requirements lead to financial implications for universities. "Time is money. You're spending a lot of time on students who aren't necessarily at your institution any longer, but you are still responsible for them," says Renner. "It's a good program, and I'm glad we have STEM OPT. But it does require more work on everyone's part."
To alleviate some of the financial burden, many universities have begun charging fees for OPT students. For example, UNC Charlotte charges STEM OPT students a $225 one-time fee. (Other OPT students aren't charged a fee because one-year jobs require less reporting and interaction with the student.) Elshayeb says that the average fee among institutions that charge students is $100 per year.
Technology solutions also help relieve employee workload, thereby reducing expenditures. Last year, the Student and Exchange Visitor Program (SEVP) created a portal for OPT students to report information, including the name and address of their employer, employment progress and any changes in employment. Although Elshayeb calls the portal a "great step forward," it doesn't allow students to input all the required information. "We look forward to software that will enable us to capture all the information and help us report it in a timely fashion to ensure student compliance, as well as institutional compliance," he says.
Software utilized by universities, such as Terra Dotta's ISSS solution, also helps alleviate the workload related to OPT students, says Renner. "We have invested money into Terra Dotta, but it's allowed us to do more with our time by being more streamlined," she says.
ADVICE FOR ADVOCATING FOR MORE RESOURCES
Elshayeb and Renner were among a panel of presenters at the NAFSA 2019 Annual Conference & Expo in a session entitled, "The Financial Implications of Supporting OPT Students." One question came up repeatedly from attendees during the session: What can ISS offices do to advocate for more resources? The panelists offered a few suggestions:
Have conversations across campus. Talk to leaders and administrators in the provost's office, student life, the registrar's office, the business office and other key constituents. Renner often tells them, "If we're able to do our job, then you can do your job better."
Stress the importance of compliance."One of the things that's worked best for me here at Creighton and at other institutions is helping everyone understand what our requirements are to the government," says Renner. "I tell them if we're not in compliance, then we won't have students at all. That usually catches people's attention."
Explain how more resources will benefit other students and programming."If we are compliant, then we can do more to retain these students. That's a message people listen to: Retention is definitely a catch-word on campuses," says Renner. "And more resources can help us better balance our time between OPT students and enrolled international students, making sure we are providing the programming and things they need as well."
Use the news to spread your story. "For better or worse, the news stories coming out about OPT and CPT [the Curricular Practical Training program] can help with the conversation because it raises awareness," says Renner. She encourages her peers to start conversations with campus administrators by saying, "You may have seen this story in the news. Let me tell you how we view this and how we work with OPT students."
Ultimately, finding additional resources is more about helping students than helping ISS staff. "We are doing our best to serve the students because we see their success as our success," says Elshayeb. "At the end of the day, we work with our colleagues from other offices and academic departments across our campus to produce global citizens who can compete in the worldwide marketplace."
Seven Steps Toward Sound Risk Management
May 6, 2019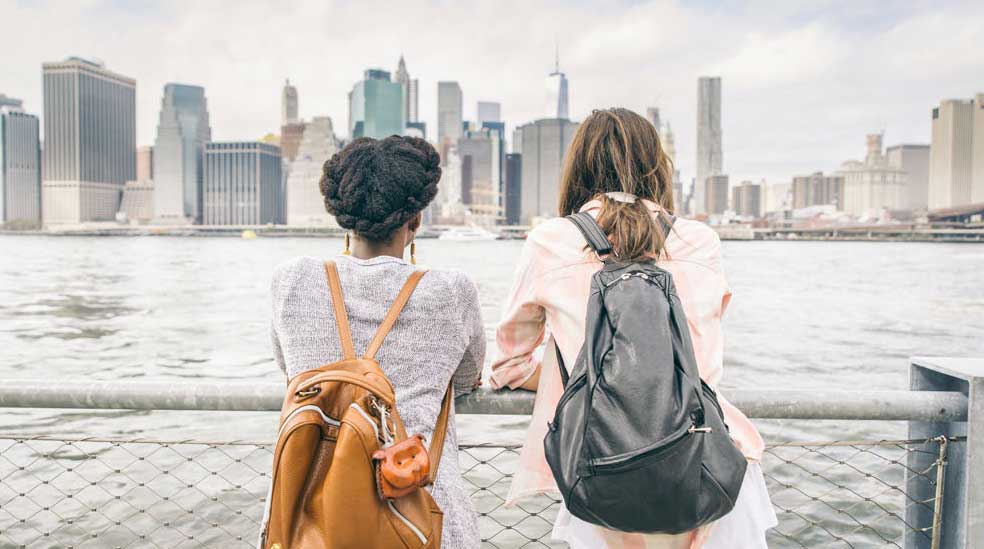 What should institutions consider when evaluating their policies and risk management protocols?
While international education programs provide transformative experiences for students, they are not without risk. Unfortunately, the list of things that can go awry is long and varied, from natural disasters and political turmoil to illness and sexual assault. It's imperative to not only have a risk management strategy in place for when such situations arise, but also review it regularly.
"People usually end up thinking of risk management as a checklist or series of tasks instead of a comprehensive strategy that includes multiple areas they have to consider," says Margaret Wiedenhoeft, Ph.D., Executive Director of the Center for International Education at Kalamazoo College. "It's complicated."
Study abroad program policies, procedures and protocols should anticipate and manage risks and threats, as well as legal issues and liabilities. They need to protect all constituents, including students and the institution. And they need to be evaluated routinely to ensure they're up-to-date.
"It's important that schools periodically revisit their risk assessment strategy because the factors that contribute to risk change," says Wiedenhoeft. "It's an ever-evolving world, so the types of study abroad programs change, methods of communication change, students and their needs change, and the expectations of what universities and colleges are willing to provide change."
ADVICE FROM THE FIELD
Whether you are formulating a risk management strategy from scratch or reviewing an existing one, a good place to start is by considering what respected industry organizations have to say on the topic, including NAFSA and the University Risk Management & Insurance Association (URMIA). Both offer seminars, webinars and other educational materials on risk management in study abroad. In addition, reach out to peers at other universities and colleges and share best practices.
Drawing on more than 20 years of experience in the study abroad industry, Wiedenhoeft has participated in several presentations and webinars on risk management in international education. She offers the following advice:
1 Understand your institution's risk culture."At Kalamazoo College, we rely on our local relationships on the ground in addition to information we receive from the U.S. State Department and the Overseas Security Advisory Council when making decisions about whether or not to send students to a certain area," says Wiedenhoeft. It's important to take a look at all memoranda of understanding (MOUs) and contractual agreements with partners, including outside study abroad providers and travel medical and security assistance firms, to see if they fully address any foreseeable risks. In addition, Wiedenhoeft recommends an annual review of insurance policies to make sure they cover what's necessary and provide the maximum benefits required. "We always try to think about the scenarios that are most likely to happen and how we would respond," she says.
2 Review policies and procedures through a risk management lens. This includes policies and procedures related to new program development, student enrollment, faculty and staff involvement, communication channels, emergency response, conduct codes and more. "There's an expectation today that universities and colleges are even more careful in how they plan experiences for students and how they respond when things go wrong,"says Wiedenhoeft. Make sure your policies and procedures reflect a well thought-out plan.
3 Train your faculty to recognize risks and be ready to act. "Faculty really care about students and want them to have a good experience, but sometimes they don't see it in their purview to provide pastoral care or check-ins that may be necessary with students abroad,"says Wiedenhoeft. "They need to notice when students are struggling and to know what to do in an emergency."Some of the topics to cover with faculty include how to recognize when a student is in trouble, what their role should be in response to an emergency or crisis, how they should communicate any issues that arise and to whom, and how they should enforce policies before and during the program. Wiedenhoeft recommends presenting case studies to faculty to help them think through how they would respond in a similar situation.
4 Talk to students about risks in pre-departure sessions."I'm a big believer in student agency— helping them be the best advocate for themselves,"says Wiedenhoeft. "Students are eager to operate in a new environment and usually willing to learn the adjustments they need to make in terms of how they act to be safe in that environment."Students should be told any potential risks related to the location and ways to mitigate their own risk in terms of personal safety and health. They also need information on what to do if they find themselves in an emergency or crisis. For example, in the past several years, European countries have seen an increase in acts of terrorism, says Wiedenhoeft. Kalamazoo College now encourages travelers to Europe to keep a charged phone with them at all times and register with the State Department's Smart Traveler Enrollment Program (STEP) so they receive alerts if something occurs in a particular country.
5 Involve all the constituents on campus, not just faculty leading programs and staff from your study abroad office. As part of your risk management strategy, several campus offices should be included in the orientation and pre-departure process, including the student health center, student counseling center and campus insurance provider. During an emergency, you should reach out to the executive administration, on-campus crisis management team and security/campus police. After an issue is resolved, many of these same groups should be kept in the loop, as well as the alumni association (in case it receives questions) and public relations (for a larger audience and reputation considerations).
6 Have a communication plan in place. It's critical to have a system in place that allows your university to communicate with and account for students and employees in case of an emergency/crisis. Make sure your emergency/crisis response plan includes details on communication: How will the issue be reported? By and to whom? What information needs to be provided, and in what format (email, text, phone call, etc.)? Setting up a communication workflow that includes the names, titles and contact information for anyone who needs to be kept informed will help streamline the process when you encounter an issue that needs to be reported.
7 Create an evaluation process. After each study abroad program, get feedback from students, faculty and third-party providers. Review your program locations regularly, and require on-site staff and faculty to write reports about programs. These steps will help you fine tune contingencies for later trips, as well as revise components of your risk management strategy, if necessary. In addition, have a set debriefing process for use after an emergency occurs. Consider what was done well, what could have been handled better and what procedures should be changed, if any.
Drafting a risk management strategy and reviewing it regularly takes time, but it can't keep falling to the bottom of the to-do list, warns Wiedenhoeft. "Oftentimes we think of these things only when something happens on a program rather than setting aside specific time to do an inventory and make sure our processes are up to date and we're adhering to best practices," she says. "But it's so important to carve out time to review your risk management strategy."If you'd like more information, Terra Dotta has several articles on risk management and related topics in its archives under the heading "Travel Risks."
Championing Education Abroad for Students with Disabilities
March 4, 2019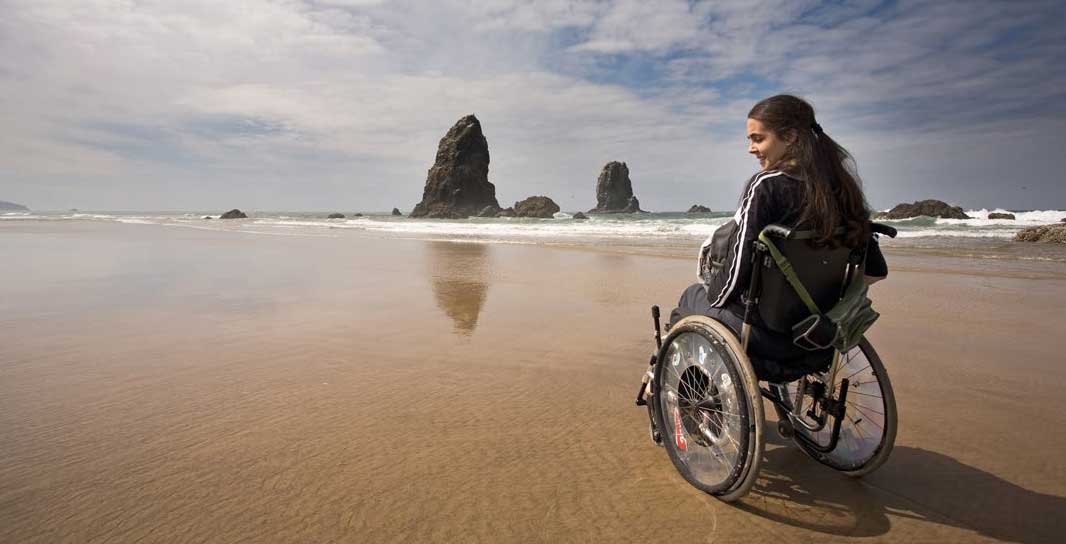 How to expand study abroad opportunities for students with apparent and non-apparent disabilities.
When Alex Stone was an undergraduate student, he participated in an internship for a disability advocacy agency in Cape Town, South Africa. The experience had such a powerful impact on Stone that he vowed to help make education abroad available to people with disabilities.
"Education abroad is an opportunity for such profound personal and professional growth, and to make those opportunities accessible for as many populations as possible is a social justice issue," says Stone, Executive Director of The Amandla Project. The program began as Stone's master's thesis and is a fully-funded, 8-week internship and leadership development fellowship program. It was aimed at increasing the participation of disabled students in educational experiences abroad.
According to the Institute for International Education's most recent Open Doors® report, 8.5 percent of study abroad students had disabilities in 2016-2017, up from 2.6 percent just a decade earlier. But there's still more work to be done to ensure accessibility for everyone.
"International education is a big part of citizen diplomacy," says Ashley Holben, Program Specialist for Mobility International USA, an organization that administers the U.S. Department of State-sponsored National Clearinghouse on Disability and Exchange. "It's really important that all kinds of people are represented so that as we extend relationships with people in other countries and cultures they aren't getting a limited picture of who Americans are."Among those Americans are people with physical, mental, learning and sensory disabilities. "Whether people have an apparent or non-apparent disability, it's very important for them to have equitable opportunities to contribute to the global community," says Holben.
10 TIPS FOR OPENING UP OPPORTUNITIES TO EVERYONE
The idea of sending students with disabilities on study abroad programs may seem daunting at first. How can a blind student be part of a program on adventure tourism? Will a student with sensory disabilities be able to wade in a murky river on an environmental program? In most cases, there are ways to make education abroad accessible to nearly everyone. It just takes some forward thinking and advance planning.
"Focus on the smaller things you can do little by little to make study abroad accessible," says Shun Yanagishita, University Relations Manager for the Western Region for SIT Study Abroad. Yanagishita, Holben and Stone offer the following 10 tips for creating an inclusive education abroad environment:
Include disability in your diversity and inclusion plan. "Don't wait for students with disabilities to make the first move," says Holben. "Be proactive, and start thinking of disability as yet another aspect of diversity and identity." Just as you try to increase the number of first-generation, LGBTQ and students of color traveling abroad, so too should you reach out to students with disabilities.
Create inviting marketing materials. That can be as simple as adding the statement "alternative formats made available upon request" to all documents and incorporating photos showing a variety of students. "Make sure you show students with disabilities in your materials," says Stone. "Showing someone in a wheelchair or with a guide dog can help other students with disabilities conceptualize that opportunity. It goes a long way toward planting the seed that education abroad is possible."
Learn about the principles of universal design. Universal design strives to make the design of buildings, products and environments accessible to the greatest number of people possible. "It's not just related to disability," says Holben. "It's about how humans engage and interact with environments." For instance, you might offer housing options on the first floor of buildings to accommodate a broad array of students.
Design programs with flexible assignments. "Every student has a different way of learning and absorbing material," says Yanagishita. "Give different types of assignments to students so they can choose how to show their understanding." For example, you might allow students to write an essay, choreograph a song or create a sculpture as a final project to best show what they learned from the program.
Coordinate efforts with the Office of Disability Services. "The study abroad office should take advantage of the resources available to it to enhance accessibility," says Holben. "In most cases, it's going to take partnerships." The "Champions for Inclusion" issue of Mobility International USA's "A World Awaits You"journal cites several examples of successful partnerships: The University of Texas at Austin designates a study abroad advisor to formally liaise with the disability services office on campus. The Illinois Abroad and Global Exchange office at the University of Illinois at Urbana-Champaign teamed with Disability Resources and Educational Services to create an Enable Abroad Scholarship specifically for undergraduates with physical or sensory disabilities.
Educate your faculty who lead international programs. "Make sure you train faculty on concepts of inclusion and universal design so they think about different modes of presenting content and potential types of disabilities in their groups," says Yanagishita. For example, encourage them to build in extra time between activities for students to rejuvenate or get from place to place, and select meeting places that are accessible to everyone.
Attend conferences to learn more. "Going to conferences that are planned and organized by disability-focused organizations can be really informative and innovative in terms of modeling accessibility," says Holben. "So many people who have different ways of learning, moving and interacting are brought together in one space." You can integrate ideas from those conferences into your education abroad programming. Holben recommends conferences led by the Association on Higher Education and Disability and the National Council on Independent Living.
Rethink your office space. Is it friendly to people with all kinds of disabilities? Create wide, level entrances. Make sure recycling bins, plants and other objects don't block or narrow pathways. Avoid bright lighting and patterned carpets that might affect people with sensory disabilities.
Budget for inclusion. "Having a student with disabilities on an education abroad program isn't always going to entail extra costs, but if you can put a plan in place to fund potential accommodations that may have costs attached to them, that will make all the difference in the world to someone who thought study abroad wasn't possible," says Holben. Students may need a sign language interpreter, transportable ramps, assistive equipment and other accommodations. The University of Arizona established a central institutional account more than a decade ago that is stewarded by its Disability Resource Center to pay for unpredictable accommodations.
Set realistic expectations for students.

Not

every program is ideal for every student. SIT offers a

genocide restoration and peacebuilding program in

Rwanda that may trigger strong emotional responses

from some students. One of its programs in Nepal

requires students to hike six to nine miles a day.

"

Our

job as educators is to tell students what programs

are really like and empower them to make their own

decisions on whether they can physically or mentally

handle it,

"

says Yanagishita.
The overall goal is to make all students—whether non-disabled or with apparent or non-apparent disabilities—feel welcome and included. "Big changes take time, money and signatures, but we can all take a little piece and do something. Set a goal for every quarter or semester," says Yanagishita. "It's our job as educators to be welcoming. Showing the population of students with disabilities that we care and are open to them is the key."International educators who have questions about enhancing access to international exchange for students with disabilities are encouraged to contact the National Clearinghouse on Disability and Exchange for free technical assistance at clearinghouse@miusa.org. Visit www.miusa.org/ncde to learn more.
ISSS Directors Lead the Way
February 4, 2019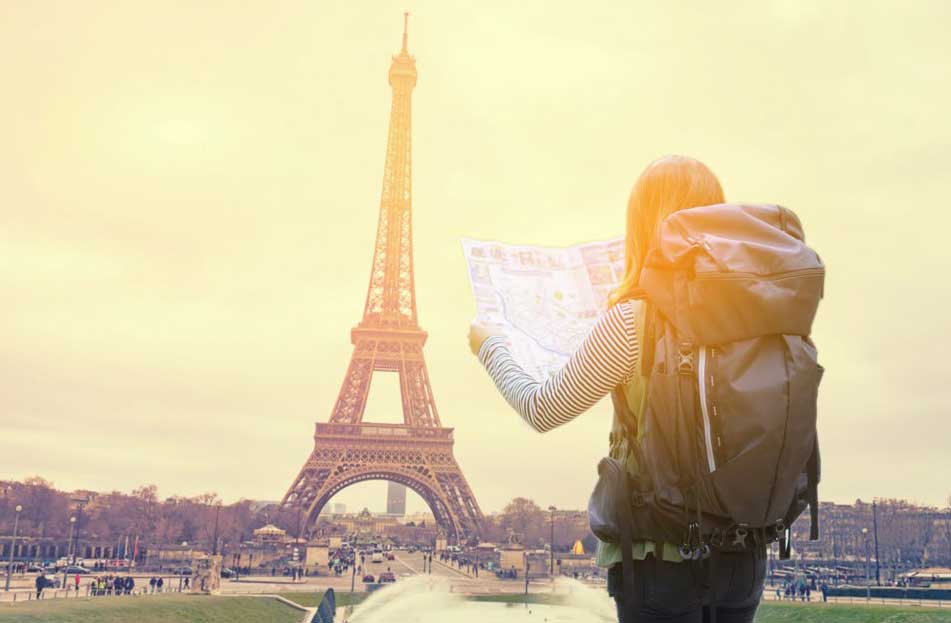 Three directors share advice for overseeing international students and scholars.
As a high school student in a small town in West Virginia, Jody Pritt had a transformative international experience thanks to a devoted French teacher. During class, Pritt and a handful of classmates shared their desire to visit France. The teacher said, "Let's make it happen!" Then, the educator worked with a program provider and organized the school's first faculty-led trip to France and Italy."It changed my life fundamentally from that moment forward," says Pritt, Director of International Student Services at the University of South Carolina. "I want to give back to international education and student mobility, a field that has given so much to me."For Pritt, like so many other directors of International Student & Scholar Services (ISSS), interaction with international students is the best part of their jobs. "I love watching them go through their years at the university and keeping tabs on them after they graduate, seeing how their experience here was really impactful for them," says Pritt. But, she admits, a director must wear many different hats. That can be challenging.
THE MANY ROLES OF AN ISSS DIRECTOR
The job of an ISSS director varies from school-to-school, depending upon the international student and scholar demographics and the composition of international education at that university.
"Most directors fill multiple roles, but the two big ones are managing immigration compliance for students and the university and managing office staff," says Pritt. Her office includes 12 full-time employees who oversee approximately 1,900 international students, as well as a couple of hundred F-1 students with Optional Practical Training status who are temporarily employed in their major area of study.
Regina George spends a lot of her time as Director of the Office of Immigration and International Admissions at the University of South Alabama handling immigration compliance and communicating with institutional stakeholders, such as department heads and administrators. George and her staff of six full-time employees oversee all aspects of immigration for the university, from foreign faculty, staff and researchers down to degree-seeking students (380 currently enrolled) and English language students. They also handle immigration compliance for employees at the three hospital systems affiliated with the University of South Alabama.
A typical day for Charter Morris, Director of ISSS at the University of Alabama, includes a few hours of standing committee and departmental meetings, one to two hours of student advising, perhaps a new scholar check-in and time to tackle various ongoing projects. "I have competing needs that I try to address in a way that one doesn't fall too far behind," admits Morris, who manages a staff of six. "It can be a struggle."
Other tasks that ISSS directors juggle may include developing strategic internationalization plans, directing international student recruitment and retention efforts, providing intercultural training to university faculty and staff, spearheading campus activities for international students and scholars, participating in external outreach and organizing international student and scholar orientations and arrival services.
ADVICE FROM THE FIELD
With so many demands being placed on ISSS directors, it may seem tricky at times to do the job well. Pritt, Morris, and George offer the following nine tips, some of which they culled from peers while leading a session entitled, "Real Advice on Being Director of an ISSS Office" at regional NAFSA conferences:
1 Maintain a work-life balance.
"One of the biggest tips I would give a new director is to take care of yourself," says George. "There is a tendency to be all about the job, but you need to allow yourself to leave work at the office when you go home."
2 Advocate for your staff.
"Get to know them, engage them and make sure they are supported," says Morris. "Push them to seek out opportunities for growth—professional training or engagement in a leadership role on campus. I want my employees to grow and honestly get stolen away from me at some point."
3 Find your tribe.
"Know your counterparts at other institutions and rely on each other," says Pritt. She participates in an ongoing group text with Morris, George and a couple other ISSS directors, where they share ideas, discuss issues and celebrate successes. "Identifying others around the country who know exactly what you are doing is very helpful," says Pritt. "We have developed a friendship that will last a lifetime."
4 Participate in NAFSA.
"Being a volunteer at NAFSA: the Association of International Educators, has elevated my leadership skills as well as expanded my knowledge base of compliance and regulations," says George. She has volunteered at several conferences and currently serves as the Regulatory Ombud Subcommittee Chair.
5 Join campus committees.
"When I first got into this role, I injected myself in every committee that would say yes," says Morris. "I felt like the only way for our students to have a voice at the table was for someone from this office to be at that table."While Morris admits he overextended himself, some of the relationships he formed have proved quite valuable. For example, he attends meetings hosted by the Community Affairs Division centered around providing outreach to new immigrants in the University of Alabama's hometown of Tuscaloosa. "The goal of the committee is primarily to reach out to the Latinx population in town," says Morris. "But I have a few hundred visiting scholars who have the exact same issues as these new immigrants."
6 Understand university HR policies.
"Make sure you are very familiar with your institutional policies on human resources and how to manage an office and employees," says George. The University of South Alabama offers a two-day management training program to cover expectations of campus directors and regulations that must be followed. George also opted to meet one-on-one with the university's director of human resources for more tips on being an excellent manager to employees of all generations in her office, from baby boomers to millennials.
7 Stay student-focused.
"No matter what we are doing in the office—even if it's building office procedures or working in the weeds of immigration compliance—we're trying to make sure the students are going to benefit most," says Pritt. "Keeping that yardstick in mind helps ensure that students have every opportunity they are eligible for and that we're making the process as smooth as possible for them."
8 Hire a complementary Associate Director.
If you are fortunate enough to have an Associate Director, make sure you are a well-matched team. "Finding the right associate director is very integral to how successful you are as a director and how successful the office will be,"says George, adding that she trusts her associate director completely. "When I take a day off, there are no worries. The office is in good hands."
9 Rely on students and interns.
"One of the most important things to remember is that you are on a university campus with a lot of students who want practical experience in their fields," says Pritt. Last year during International Education Week, they turned to a team of students to help rebrand and promote the event. The students created special Snapchat filters, Twitter hashtags, and other social media strategies. "It was really exciting, and it freed us up to look at intentional programming for the week," says Pritt.
As an ISSS Director, it's easy to get caught up in mundane tasks related to compliance or get bogged down in data and paperwork. When that happens, Pritt thinks back to her high school trip to France—and to the ten months she spent in China after college graduation. "I remind myself why I love international education so much," she says. "We really are building links between people from all over the world. To me, that's a very noble mission, and I'm just playing a tiny part in that."
Delving into Important Industry Data
January 1, 2019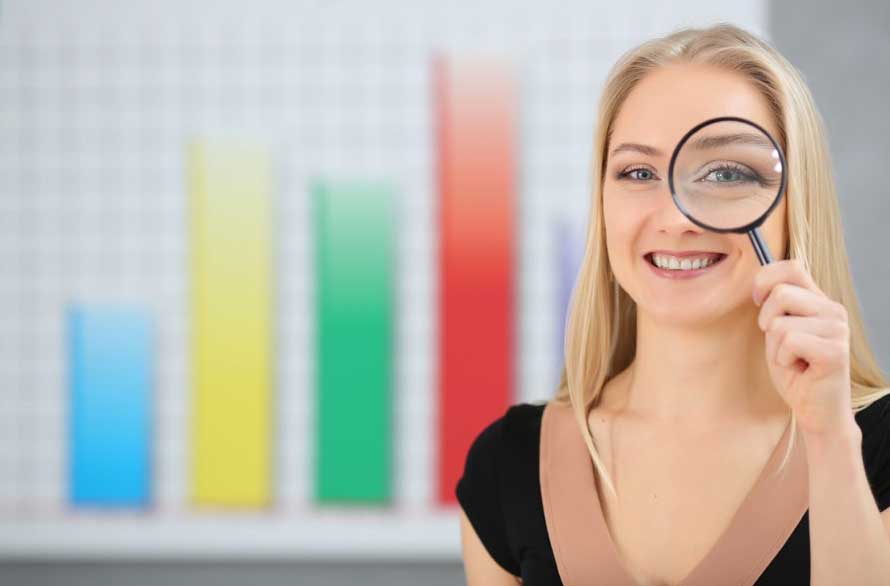 For more than 60 years, open doors® has served as higher education's benchmark report on international students and study abroad.
Since its founding in 1919, the Institute of International Education (IIE) has collected and disseminated information on international student exchange in the United States. Colleges, universities, higher education associations, governments and researchers throughout the world eagerly await the annual November release of IIE's Open Doors®Report on International Educational Exchange, which the organization first created in 1955. The report has been supported by the U.S. Department of State's Bureau of Educational and Cultural Affairs since 1972.
"Open Doors is designed to provide comprehensive information on international students and scholars in the United States, as well as American students studying abroad for academic credit," says Julie Baer, Research Specialist with IIE. "We collect this data to benefit the international education field as a whole. Through the Open Doors publication, we endeavor to provide not only statistics, but also context and highlights each year."
A quick look at one reported figure reveals how users can dig deep into the data. In 2017-2018, the number of international students in the U.S. reached a new high of 1,094,792. More granular data on those students provides a plethora of insight. For instance, China is the top place of origin for international students (33.2 percent), New York University hosts the most international students (17,552) and more than 20 percent of international students study engineering (215,290).
WAYS TO USE THE DATA
Results of the Open Doors report are available online, as well as via a robust 140-page printed report. So what can users actually do with the data?
"One of the big values of the Open Doors survey and report is that it serves as a national barometer for what is happening in international education," says Rajika Bhandari, Senior Advisor of Research and Strategy and Director of the IIE Center for Academic Mobility Research & Impact. "It gives institutions a great deal of information on which to base their enrollment strategies, as well as their decision-making around internationalization."
Consider these four ways to utilize the Open Doors Report:
Benchmarking
"The entire higher education sector can use the data to see how they are faring compared to similar institutions," says Bhandari. "For example, community colleges can compare themselves to other community colleges. That benchmarking helps them determine how they are doing and what refinements they need to make in their efforts. They can learn what other institutions are doing to either attract more international students or send more students abroad."
Program expansion
Institutions can examine the data for national trends that help them decide what programs to implement. For example, the 2018 report indicates an increase in international internships and applied learning. "Because we are able to document that through our data, that provides useful information for other institutions who are looking to expand their programs in similar ways," says Bhandari.
Recruitment
"In terms of international students, the most significant way the data is used by institutions is to really look at where student demand is coming from around the world, what the ebbs and flows are for students from particular countries and by academic level, and how they should target their recruitment and enrollment strategies," says Bhandari.
Internationalization advocacy
"Some institutions take the data and use it to advocate for internationalization, either on campus or in their communities," says Baer. She adds that colleges and universities often point to the financial impact made by international students, who contributed $42.4 billion to the U.S. economy in 2017, according to the U.S. Department of Commerce. The NAFSA International Student Economic Value Tool uses Open Doors enrollment figures to calculate additional breakdowns of economic impact. "Colleges and universities can go to their campus leadership or community and show not only the excellent impact that international students have in the classroom, but also the financial impact in terms of dollars and jobs created," says Baer.
TIPS FOR GETTING THE MOST FROM THE REPORT
Data for the Open Doors Report is collected from four separate surveys sent to approximately 3,000 accredited U.S. higher education institutions. The surveys include an international student census, a U.S. study abroad survey, an intensive English survey and an international scholar survey. To get the maximum benefit from the compilation of information, Bhandari and Baer offer the following advice:
Dive deep into the data — "We always urge institutions to get beyond the headlines," says Bhandari. "There is a tendency to focus on the overall headline that numbers are up or down. It's easy to forget important nuances. All users should look at what the finer level of data is showing." For example, the 2018 report shows an overall slowdown in new international students. However, while the total number of international graduate students has declined for the first time in several years (-2.1 percent), the number of international undergraduates has remained steady (+0.8 percent).
Combine Open Doors with other reports — Pull in additional campus-specific information for insight into your institution and other national reports to understand broader trends, urges Bhandari. "For example, even though we've seen a very nice uptick in the past few years in the number of U.S. students in STEM fields who are going abroad, we know it's much lower compared to the average level at which American students pursue STEM fields," she says.
OPEN DOORS® 2018 AT A GLANCE
Here are just a few of the facts presented in the latest IIE Open Doors Report:
More than 332,700 U.S. students studied abroad for academic credit in 2016-2017.
More than 25% of those students' major fields of study were in science, technology engineering and math (STEM).
The top destination for U.S. students studying abroad was the United Kingdom (12 percent).
Nearly 65 percent of U.S. students studying abroad participated in a short-term program (summer or eight weeks or less).
The number of international students in the U.S. increased by 1.5 percent in 2017-2018.
The top three states hosting international students that year were California, New York and Texas.
Compare yourself with similar institutions — A small liberal arts school in the Midwest shouldn't compare itself to a large, private research university like the University of Southern California. "We actively work with different groups—such as community colleges and minority-serving institutions—to provide them special looks at the data so they can do the comparisons,"says Baer. (You can contact the research team at iieresearch@iie.org.)
Use the information to start meaningful conversations — The data can spur discussions within the international student and scholar office, as well as with broader campus leadership, about how to respond to internationalization trends and opportunities. For instance, one concerning trend is the widening gender gap in international students coming to the U.S. In 2008-2009, women comprised nearly half of all international students in the U.S. Over the past decade, that number has decreased. In 2017-2018, women represented 43.6 percent of international students. "That merits consideration," says Bhandari. "Is it related to factors at the U.S. end or in the sending countries that are resulting in the gap once again widening?"
Get in-depth information from the printed report — "We have a lot of excellent data online, but each year in our print report we provide additional context around the trends we are seeing," says Baer. "We include special analyses, world region trends and spotlight sections that can be very insightful for the field. "
For example, the forthcoming 2018 publication will explore strong interest in STEM fields for international students and factors influencing the duration of intensive English programs (IEP), among other topics.
For institutions that invest time in studying IIE's Open Doors Report and considering how it applies to them, the data can do just what the name suggests—open doors to new internationalization opportunities.