Using Travel Advisories to Draft Policies and Guide Practices
December 3, 2018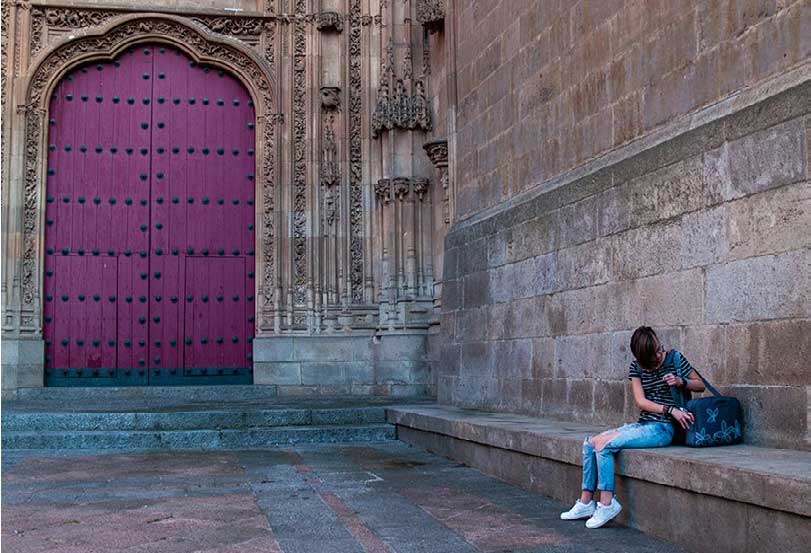 Nearly a year after the state department revamped its travel advisory system, universities are rethinking their travel policies.
At the beginning of 2018, the U.S. Department of State revamped its system of travel advisories. The new system assigns a risk rating to all countries using the following scale:
Level 1 Exercise normal precautions
Level 2 Exercise increased caution
Level 3 Reconsider travel
Level 4 Do not travel
"The new travel advisory system now provides a risk picture for all countries, rather than just those with elevated levels of risk," says Chad Harmon, Analyst with the U.S. Department of State's Overseas Security Advisory Council (OSAC). "By having more detailed, country-level security information for each country, university officials who oversee global travel can make more informed decisions about where to send—or perhaps not send—their travelers."
"It's a big win when we give people information, they decide it's an unacceptable risk, and they change locations or change plans to mitigate those risks," says Patrick Morgan, Senior Advisor of International Health, Safety and Security in the Office of the Provost at the University of Michigan. "The new advisory system was a great move by the U.S. Department of State. There is so much granularity in the new advisories. It's been a really valuable tool for us."
DRAFTING MORE NUANCED POLICIES
While the revised travel advisory system helps universities make better decisions about school-sanctioned travel abroad, it's also created upheaval for some schools regarding policies.
"Now that every country has an assigned travel advisory, universities have had to rethink [travel] policies and redefine what their institution deems as high risk," says Harmon. "For some, this was as simple as replacing Level 3 and 4 countries with what used to be 'travel alert' and 'travel warning' countries. However, other universities have taken this opportunity to add more nuance to their policies."
Drexel University did just that. "The travel advisory switch provided a great opportunity for us to dive into our policy a little bit deeper and look at what we wanted to use as an indicator for high-risk travel," says Marcia Henisz, Senior Director of International Health, Safety and Security in the Office of Global Engagement at Drexel.
One of the changes made by Drexel was to tie decisions less to the overall country rating and more to specific regions or locations within each country. For example, the university often sends students to Israel. Under the State Department's old system, Israel had a travel warning, so students had to go before the Travel Risk Review Committee. The committee would make a recommendation on the travel to the provost, who decides whether a trip to a high-risk area is approved or not.
Israel is now rated Level 2 under the new travel advisory system. Unless students are going to a specific region designated as high risk, such as Gaza (Level 4) and the West Bank (Level 3), they don't need to submit their plans to the Travel Risk Review Committee. "The new system allows us to be more specific in what we consider to be a high-risk area," says Henisz.
Another change to the policy allows reviews by the committee at the discretion of the Senior Director of International Health, Safety and Security. "If there's a situation that doesn't meet any of our specific criteria, but I feel uncomfortable about it for some reason, then I can say it needs to go through the review process," says Henisz.
Recently, a faculty-led study abroad program was going to Jamaica (Level 2). During the trip, the advisor planned to take students to places nearby areas of the country that are deemed Level 4 by the State Department. Because of the proximity to danger zones, Henisz requested a review. The faculty member appreciated the information and changed the itinerary to avoid those areas.
ADVICE FOR NAVIGATING DECISION-MAKING
Because the new travel advisory system isn't as simple as "go or don't go," universities are working through the subtleties of international travel. That can be challenging, admit Morgan and Henisz, who co-chair the OSAC's Academic Working Group (AWG). The AWG is a consortium of experts in higher education who collaborate and benchmark on safety, security and health issues in education abroad. Through their experience in AWG—and in their day-to-day jobs—Morgan and Henisz offer the following advice to universities to help navigate decisions on travel to high-risk locations:
nRely on multiple resources to make decisions. While the State Department's new travel advisory system offers valuable information, both Drexel and the University of Michigan use a variety of resources to make recommendations and decisions on travel. For example, Michigan consults publicly-available advisories from Canada, the United Kingdom, Ireland, New Zealand and Australia. The university also considers ratings from its international assistance provider, as well as International SOS. The university then aggregates the information into a new risk score and works with its legal counsel and risk management team to make decisions.
Dig deep into the State Department's travel advisories. Each country has its own web page under the travel advisories tab. If you move beyond the initial page that lists the travel advisory level, you'll find a plethora of information, ranging from health alerts to advice on transportation. "If you don't click and move further into the advisory, you may miss some of the information about particular areas within a country,"says Henisz.
Use the information to weigh decisionsthoughtfully. Any travel to Level 3 or Level 4 countries by Drexel students must go through the Travel Risk Review Committee. "We're looking for a balance between the academic value and the risk that's involved," says Henisz. Michigan's International Travel Oversight Committee gathers as much information as possible, then passes it along to students who make the final decision on whether or not to travel to a high-risk country. "Our philosophy has always been that our students are adults and, as such, they are responsible for making smart choices," says Morgan. "Our responsibility is to inform them of certain concerns and to ensure they recognize those concerns, accept them and have mitigation strategies."
Make decisions on a case-by-case basis, if possible. Although travel to Level 3 and Level 4 countries involves some risk, circumstances of individual trips will vary. "It's important to consider that different travelers may be willing to take on different levels of risk," says Harmon. "For example, a spring break educational excursion for freshmen who may have little to no previous exposure to the country's language or culture can be very different from a program for doctoral students who have extensive cultural knowledge."
Educate faculty and staff about travel risks and safety. "The change in the advisory system is a great opportunity for study abroad professionals to draw attention to this at their institutions," says Henisz. "I was able to educate a lot of people at Drexel about what the travel advisory is, how it works and what kinds of things we're looking at."
Henisz and Morgan acknowledge that they are fortunate to work for institutions with full-time positions devoted to travel safety. Even if your university doesn't have the resources for a dedicated staff member, it's still imperative to spend some time examining travel advisories and establishing policies about high-risk travel. Henisz concludes, "If you take a proactive approach to travel safety, then you are most likely going to be managing incidents rather than handling crises."
"If you take a proactive approach to travel safety, then you are most likely going to be managing incidents rather than handling crises."
Expanding Education Beyond Programmatic Timeframes
November 5, 2018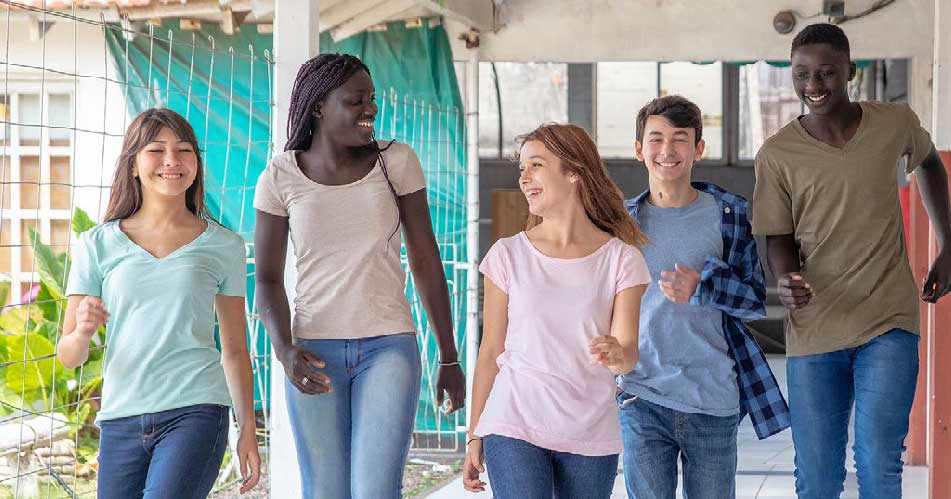 Study abroad learning occurs well before take-off when students first consider international education.
When David Wick completed his dissertation for his doctorate in education several years ago, he had an "a-ha"moment: "I thought I was trying to see how change and growth occurred for students during study abroad, but I found out that change began to happen as soon as students started to imagine the possibility of study abroad for themselves," recalls Wick.
Wick has used that discovery to help shape the entire study abroad experience, first when leading study abroad at San Francisco State University and Santa Clara University and now as Assistant Professor at Middlebury Institute of International Studies at Monterey. When universities embrace the idea that learning begins when students consider study abroad as a real possibility, they can examine outreach, advising, and application and preparation processes with the express intent of promoting whole student learning. That learning process then continues during and after the trip.
ENGAGING STUDENTS EARLY ON
So exactly when in the process can universities begin to educate study abroad students? Wick says it's as soon as students take their first action related to study abroad. It may be when they attend an information session, drop by the study abroad office for advising, initiate a conversation with a peer mentor or pick up a brochure about a program.
"That is the moment when some change is already happening with students—some new opening is available for reimagining themselves and their future," says Wick. "To me, that's the first opportunity we have as international educators to begin to connect with our students and help them build toward the future they want."Early learning may be exploratory, but it's a critical step in whole student learning. For instance, if a student's interest is sparked in short-term programs to Australia or Cuba because professors mention them in passing during class, he or she will likely be more attuned to any references to those countries. "Now those places on the map are more real to the student," says Wick. "If they see news articles or meet someone who has been to those countries, they are going to have a certain reaction. There's something else they can connect to."
With the seed planted, universities can then capitalize on their advising process and application structures to build on student growth. "There's an opportunity to think about advising and the application not as tools to complete an administrative process, but as supports for effective learning,"says Wick. "We can shift a transactional relationship into a learning partnership."Wick asserts that most study abroad program applications include questions to gauge student interest in studying abroad or prove they can craft a compelling argument for participation. "Essay writing is a separate skill that may not advance the underlying purpose and goals for international education," he argues. Instead, universities should consider using applications to help students develop knowledge about the country they will visit and raise intercultural awareness. That may include writing an essay about the country that requires research and citations.
RECONSIDERING STUDENT LEARNING OBJECTIVES
To truly facilitate holistic learning that begins when students consider study abroad, universities should first take a step back and examine student learning outcomes associated with study abroad in general and with each program. "When we extend the timeframe of learning, we can extend our thinking about what types of learning objectives are possible,"says Wick.
Many study abroad programs are relatively short—"a little moment out of the student's real life," adds Wick. Well-designed programs have very targeted learning objectives: In a couple of weeks, you can't expect students to become fluent in a language or change significantly regarding cultural sensitivity. Such programs typically have more focused goals, such as providing students a more nuanced sense of their place in the world or gaining knowledge about a specific topic related to the country, like public health or architecture."If you start to look at all interactions with the student back to the first moment, you can be more bold in the learning you want to see occur through your relationship with the student," says Wick. For instance, you may say that the learning objective for a trip to France is to understand how French culture influences the country's political system. During the application process and pre-departure programming, students begin working toward that learning objective. When they finally board the plane for France, students are already at the midway point of learning."On most learning outcomes, you can get past the initial benchmarks before departure," says Wick. "While students are abroad, they are in the 'messy middle space' of advancing milestones for learning. Then after they come home, you can help them apply their knowledge to a capstone project, honors thesis or post-program course. That's how we can move students toward mastery [of material]."
FOSTERING AN ENVIRONMENT FOR 'WHOLE STUDENT LEARNING'
At first glance, it may seem that engaging students early on, altering the advising and application process, and fostering whole student learning is a daunting task. However, Wick recommends a handful of steps that universities can take to transform the process.
Conduct a brainstorming session on the purpose of study abroad
"It may seem like a funny exercise at first because of course we know the answer to that," says Wick. "But our first answers are usually not very good." They tend to be broad goals related to gaining perspective or cultural awareness. However, brainstorming and reflecting with staff, peer ambassadors and student returnees may yield more tangible purposes of study abroad centered on gaining financial, logistical management, interpersonal and navigational skills.
Draft specific student learning objectives
Use the results of your brainstorming session to create student learning objectives. Wick suggests this formula: "As a result of engagement with our office, students will know and be able to ... ." Be as specific as possible, but think broadly about areas where learning occurs. For example, engineering students on a trip to the Mekong Delta in Vietnam can learn about more than developing a suitable infrastructure for the flood plain. They also can develop collaborative skills and learn how to manage stress in a group setting.
Broaden your perception on who the office impacts
"If you structure your outreach, advising and application as learning tools, then you're having an educational impact on more of your students," says Wick. For instance, don't merely talk about the development of 110 students who went on 11 programs during the semester. Include the 500 students who went to informational sessions where they obtained tools for goal setting or received an introduction to the basics of intercultural competency.
Consider the concept of "inclusive excellence"
"Re-centering on whole student learning involves looking at what they bring to the table and what they want to gain from the study abroad experience," says Wick. "When we ask these questions, we need to think about diversity, inclusion and equity." Create space to learn about the unique history and abilities of students so you can guide them along the path toward the most impactful learning. For example, not everyone is adept at writing a 5,000-word essay to describe their study abroad experience. Perhaps they can compose an introspective song that encompasses their experience.
Track student learning
Wick recommends asking a question on the essay that can serve as a pre-test, such as what students think are the biggest challenges they will face abroad and how they will navigate them. During the trip, students can answer similar questions in a weekly journal. Then, upon returning home they can write another essay about the challenges faced and how they overcame them. The answers will help you "find out where powerful learning is happening for students, where they regularly see regression or which things don't seem to contribute to their growth at all," says Wick. "If you don't track learning, you are left guessing [about the impact of your programs.]
"Overall, the process is about retooling what study abroad offices already do to make it more powerful, concludes Wick. "You have to gather some information from students when they apply, and most of the time you are making some decisions about applicants to ensure they are right for the program," he says. "By reimagining how and when learning happens you can make choices that are more meaningful, beneficial and powerful for them and for you."
David Wick has worked in international education since 1988. His experience includes leading study abroad efforts at a youth exchange organization, Arkansas State University, San Francisco State University and Santa Clara University. He is a Fulbright Scholar who participated in the 2011 International Education Administrators' Program in India. Wick has held appointed and elected leadership roles for NAFSA: Association of International Educators, Diversity Abroad, Lessons From Abroad and the Forum on Education Abroad.
Industry Acronyms Made Simple
October 1, 2018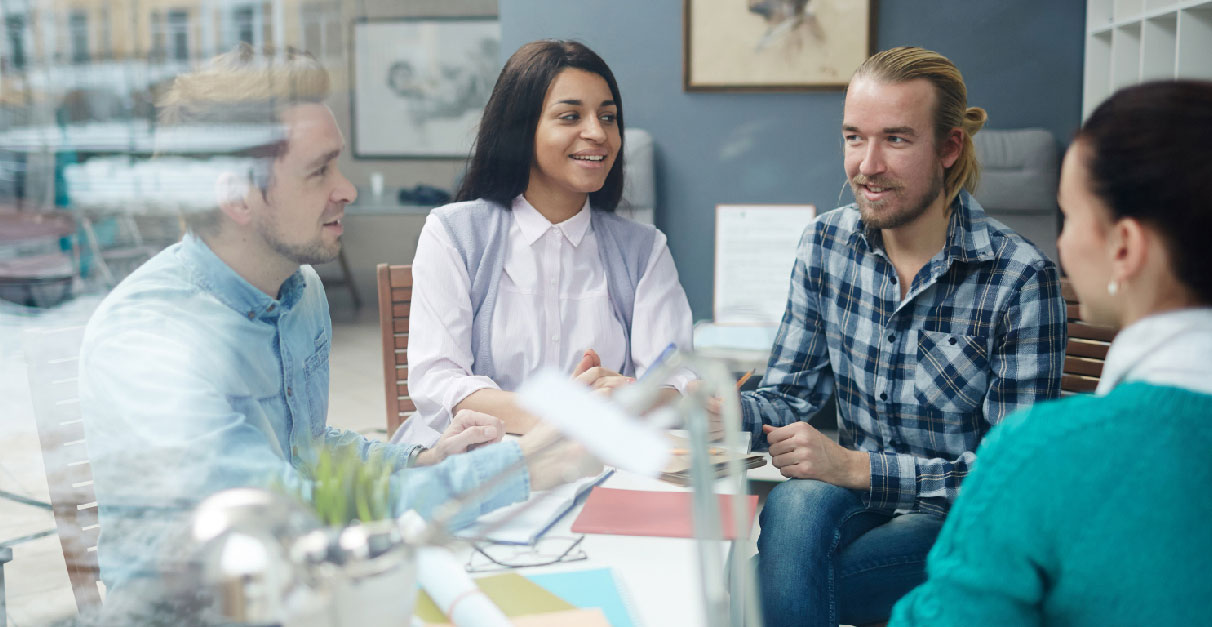 Quick definitions for nearly two dozen common industry abbreviations.
In today's fast-paced world, we're inundated with acronyms. Co-workers ask for information ASAP, company websites provide handy answers on their FAQ pages, and friends respond to humorous texts with an LOL. Industries, including international education, have adopted their own shorthand, too. But sometimes all the acronyms can seem like alphabet soup, making your head spin.
This article sheds light on some of the most common abbreviations used in international education. For convenience, they're divided into general terms and organizations.
HTH
(Hope this helps).
INTERNATIONAL EDUCATION TERMINOLOGY
BTS
Border and Transportation Security
The Border and Transportation Security Directorate is a unit of the Department of Homeland Security that is responsible for securing U.S. borders and transportation systems, as well as enforcing the country's immigration laws.
CBP
U.S. Customs and Border Protection
The largest federal law enforcement agency of the Department of Homeland Security, the CBP is the nation's primary border control organization. It prevents people from entering the country illegally or bringing anything illegal or harmful into the United States.DSO Designated School OfficialSchools that are certified by the Student and Exchange Visitor Program (SEVP— see below) must have dedicated employees who assist and oversee enrolled nonimmigrant F (academic) and M (vocational) students. Each instructional site location must have at least one principal designated school official (PDSO) as the main point of contact and may have additional DSOs depending on the school's specific needs.
EAD
Employment Authorization Document
An employment authorization document, obtained by filling out a form with the U.S. Citizenship and Immigration Services, provides proof that a foreign citizen can work legally in the United States for a specific period.
ESL
English as a Second Language
Also known as English as a Foreign Language (EFL), ESL relates to the study of the English language by non-native speakers. The industry also refers to TEFL—the teaching of English as a foreign language.
FSA
Foreign Student Advisor
Also called an international student advisor, FSA's main objective is to provide programs and services that allow students to succeed in their academic programs and cultural adjustment. That is achieved through advisement on academic, immigration, social and cultural matters.
IEP
Intensive English Program
Intensive English Programs provide non-native English speakers with the skills, fluency, and confidence to communicate effectively. Full-time IEPs typically provide 15 or more hours of class instruction weekly.
ISSS
International Student and Scholar Services
ISSS offices at colleges and universities are committed to supporting programs and services for international students and scholars.
SEVIS
Student and Exchange Visitor Information Program
Maintained by the Department of Homeland Security, SEVIS is a web-based system for maintaining information on international nonimmigrant students and exchange visitors in the United States. Schools are required to keep compliant with SEVIS regulations.
SEVP
Student and Exchange Visitor Program
SEVP is the Department of Homeland Security program that administers SEVIS to ensure that government agencies have essential data related to nonimmigrant students and exchange visitors.
SIO
Senior International Officer
Senior international officers within colleges and universities lead and facilitate campus-wide internationalization efforts.VWP Visa Waiver ProgramAdministered by the Department of Homeland Security, the Visa Waiver Program allows citizens from 38 countries to travel to the U.S. for tourism or business for up to 90 days without a visa.
INTERNATIONAL EDUCATION ORGANIZATIONS
ACE
American Council on Education
As the major coordinating body for the nation's colleges and universities, ACE mobilizes the higher education community to shape effective public policy and foster high-quality practice. It represents nearly 1,700 college and university presidents and the executives at related associations.
AIE
Alliance for International Education
The AIE's statement of purpose is "to bring together those who are committed to advancing international education and intercultural understanding to develop ideas and practices through sharing and exploring their similarities and differences."
AIEA
Association of International Education Administrators
This association is devoted exclusively to senior leaders in the field of international education, giving them the opportunity to join forces, share institutional strategies and provide a voice on matters of public policy.
APAIE
Asia-Pacific Association for International Education
Founded in Seoul, South Korea, in 2004 APAIE encouraged cooperation among universities, international educators and related organizations in the Asia-Pacific region to enrich and support international programs, activities, and exchanges.
EAIE
European Association of International Education
The association serves as the European center for expertise, networking, and resources in the internationalization of higher education.
FEA
Fund for Education Abroad
The mission of FEA, which was established in 2010, is to provide scholarships and ongoing support to students who are underrepresented among the U.S. study abroad population.
HEIBO
Higher Education International Business Officers
Founded in 2014, HEIBO develops and advances the knowledge, skills, best practices and network of professionals who provide financial, operational and business leadership for global higher education.
IEAA
International Education Association of Australia
The IEAA strives to empower professionals, engage institutions and enhance Australia's reputation as a provider of world-class education.
IIE
Institute of International Education
The IIE's vision is to help people and organizations leverage the power of international education to thrive in today's interconnected world. Its work focuses on three primary areas: advancing scholarship, building economies and promoting access to opportunity.
NAFSA
Formerly the National Association of Foreign Student Affairs
Founded 70 years ago, NAFSA: Association of International Educators is the world's largest nonprofit association dedicated to international education and exchange. It has 10,000 members in more than 150 countries.
URMIA
University Risk Management & Insurance Association
URMIA's core purpose is to promote the advancement and application of practical risk management principles and practices in higher education institutions.
Connecting Study Abroad to Career Development
April 9, 2018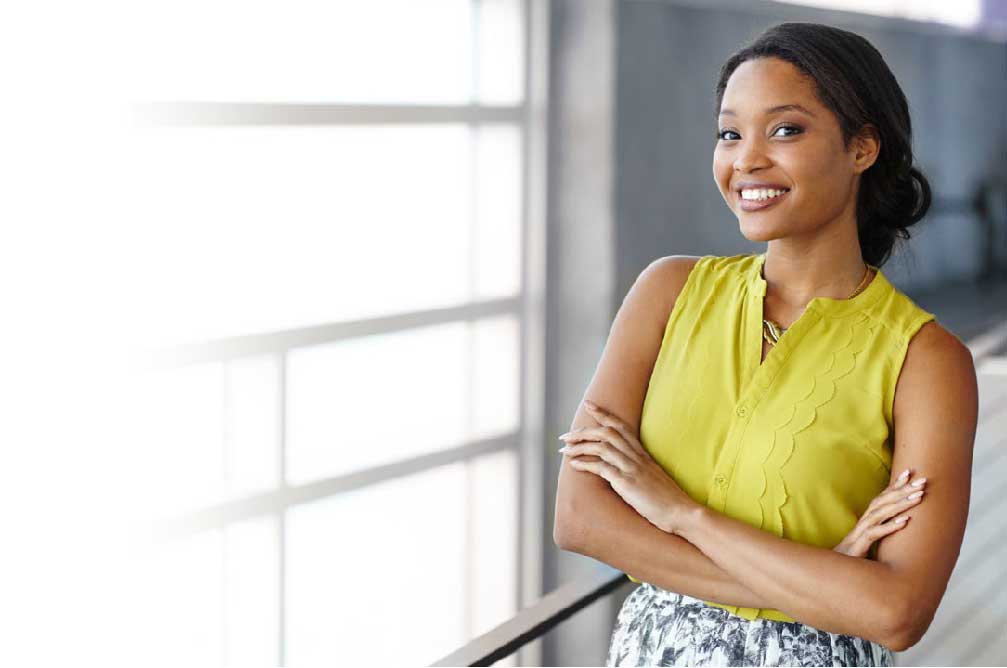 A new study supports the tie between international experiences and employment.
While education abroad professionals love to share stories about the transformative experiences of program participants, they know that sometimes numbers speak louder than words. "In study abroad, we intuitively know the benefits of an international experience," says Lisa Loberg, Ed.D., Director of Study Abroad at California Lutheran University. "But the more concrete data we have, the better the case we can make to stakeholders and decision-makers."
Earlier this year, the American Institute for Foreign Study (AIFS) published results from an expansive survey that provides exactly that kind of data. The second phase of its "Study Abroad Alumni Outcomes Survey" is a longitudinal study combining information provided by more than 1,000 AIFS program alumni from the past five years with information published in 2012 from nearly 1,600 alumni who participated in programs between 1990 and 2010. The report also includes follow-up answers from 414 second-time respondents.
The survey provides insight into personal, intercultural and career development of study abroad alumni. Though the study breaks down results in all three areas, what's most interesting to note is the interconnection between personal and intercultural growth and professional development.
"There's a really important overlap between the skills that define intercultural competence and the skills that employers consider the most valued transferable skills," says Ann Hubbard, a contributing author of the alumni outcomes survey and Vice President and Director of University Relations for Customized Programs and Academic Assessment at AIFS Study Abroad. "However, if you look at employer surveys that rate the importance of various student experiences, study abroad doesn't always rate very high. We need to close that divide to make certain we are all speaking the same language."
CONNECTING THE DOTS FOR STUDENTS
The top reason that most students choose to study abroad may not be to enhance their careers. However, results from the alumni outcomes survey indicate that international experiences had a positive impact on the respondents' professional lives.
Consider some of these results:
85 percent of respondents said that participating in a study abroad program broadened the range of sectors in which they were interested in working.
58 percent agreed that studying abroad helped them develop skills and intercultural competencies that contributed to obtaining their first job after graduation.
86 percent indicated that education abroad programs aided their ability to formulate career goals and clarify professional aspirations.
"Study abroad has the potential to make a positive impact and make a student much more competitive when they graduate," says Gary Rhodes, Ph.D., Associate Dean of International Education and Senior International Officer at California State University, Dominguez Hills. "But there's not necessarily consistent intentionality in terms of what universities do before, during and after study abroad programs to enhance that impact."
California State University, Dominguez Hills tries to help its students—many of whom are first-generation students, commute to school and hold down jobs—make the connection between international experience and career development. During spring break this year, 10 students from the university traveled to Mexico City. "For these students, that week or so away can make a world of difference," says Rhodes.
But the trip was about more than simply learning about Mexico's history and culture: The students were encouraged to develop an elevator speech about their experience that they can use in interviews and add the program to their resumes. "We want them to think about what's next," says Rhodes.
Cal Lutheran also helps students decipher their study abroad experiences. "We have a comprehensive pre-departure orientation where we plant the seeds for students that their time abroad can help distinguish them later on in job interviews and their career," says Loberg. Students also participate in a welcome back banquet when they return, and the university sends a group of students to the Lessons from Abroad returnee conference, where they have opportunities to further process their experience and learn how to incorporate it in a resume, cover letter and job interview.
"These types of reflection don't happen automatically,"says Loberg. "We have to help students consider the skills they developed as a result of studying abroad. We need to teach them how to talk about their experience in ways that potential employers will find compelling."
BRIDGING THE GAP TO EMPLOYMENT
Universities also need to help employers and others involved in helping students obtain jobs understand the value in study abroad. Reports such as the "Study Abroad Alumni Outcomes" from AIFS can help. "This study creates the foundation for connecting a study abroad experience with employability and career readiness," says Loberg. "But we need to do even more to convey the study abroad advantage to our career services colleagues and recruiters."
Rhodes heads up the Center for Global Education at California State University, Dominguez Hills, which maintains a database of statements and reference materials that provide insight on the impact of study abroad on career development. Included in the database are examples of career-related programming at several universities. For instance, at the University of South Dakota, a career advisor attends a re-entry workshop with study abroad returnees to facilitate a discussion about transferable skills. Michigan State University's re-entry programming is created by its Office for Education Abroad in conjunction with the Career Services Network and a student organization.
Universities such as these have figured out what Hubbard knows: "Statistics are the start of the process," she says. "Outcomes data is key for AIFS with regard to our program development. It is important to know the reported impact of various program features." For example, AIFS continually seeks to expand its international internship sites because data indicates they have high impact.
Study abroad offices can take the data from the alumni outcomes survey and other reports and educate employers. One idea is to host a lunch-and-learn for large companies that recruit on campus and talk about the benefits of study abroad. Another strategy is to meet with employers at job fairs held on campus and share your elevator speech on skills developed while abroad that transfer to the workplace.
Loberg has considered approaching employers from the deficit model: "Ask them what's missing in their recent hires. Is it cross-cultural communication skills, innovative problem-solving, teamwork?" she says. "Study abroad outcomes are often the exact qualities employers say they want. We just need stories and data that highlight that connection."
The message about the impact of study abroad programs on career development needs to be spread far and wide. "It's important that [the message] is included from a policy perspective when engaging leadership on campus and within the community at large," says Rhodes. "But we also need to make sure there's pre-departure, onsite and post-program support to maximize the potential for making that impact. We need to get the word out."
Working Out the Numbers
The second volume of "AIFS Study Abroad Alumni Outcomes" provides compelling statistics on the positive impact of international educational experiences and career development. In addition to those highlighted in the article, here are a few more:
44% of respondents said study abroad contributed to their choice of field of employment.
48% said they sought a job with an international or intercultural aspect as a result of studying abroad.
66% indicated they were asked to speak about their study abroad experience in a job interview.
86% said participation in a study abroad program influenced their ability to adapt to diverse workplace environments.
ENHANCING THE PROFESSIONALISM OF STUDY ABROAD
While the "AIFS Study Abroad Alumni Outcomes" report can aid universities in planning programs and advocating for resources, it also helps raise the collective image of the study abroad field. "I think that research studies like this one are critical as we continue to enhance the professionalism in the field," says Gary Rhodes, Ph.D., Associate Dean of International Education and Senior International Officer at California State University, Dominguez Hills. "We have an increasing number of practitioners in the study abroad field who are also researchers. We see a growing amount of data and research that continues to help inform faculty and staff, as well as enhance the impact of study abroad on students. This study is one that makes an important impact."