Mental Health & Study Abroad
November 6, 2017
Universities create systems that help students with mental health conditions successfully participate in education abroad programs.
One in five young adults experiences a mental health condition, according to the National Institute of Mental Health. It stands to reason that many of them will participate in education abroad programs during college.
"Students experience the same types of mental health challenges abroad as they do at home," says Barbara Lindeman, Director of Study Abroad and Assistant Director of the International Center at the University of Missouri. These range from anxiety disorders and depression to eating disorders and addiction. However, such mental health conditions don't preclude students from having a positive study abroad experience.
"Limited research indicates that students with documented histories of mental health concerns tend to succeed in study abroad just as well as their peers who have not disclosed or don't have mental health concerns," says Dru Simmons, International Risk Manager at The Ohio State University.
It behooves universities to help students with mental health concerns prepare for—and succeed at—their education abroad programs. The first step is encouraging disclosure.
ENCOURAGING STUDENT DISCLOSURE
"Getting students to disclose any mental health conditions before they go abroad is ideal so we can put in place the resources they need," says Lindeman. "We can help make appropriate arrangements so they continue to receive the care and medications that they need to be successful in a study abroad program."At Ohio State, students apply and are admitted to study abroad programs without any reference to their overall health history. Once admitted, students have two primary options for disclosing any issues:
A health information form – Students list any current health concerns and conditions they are managing, as well as medications they take. The confidential information is routed to and reviewed by the medical director at the Office of Student Life, Student Health Services. "She considers where the student is going abroad and assists determining if the student's health history might raise any concerns for travel based on a variety of factors – the time they are traveling, the location and so on," says Simmons. Then the medical director can provide necessary resources to help the student.
An accommodations and disabilities form – This open disclosure form allows students to share a variety of concerns for which they might require special accommodations, ranging from a vegan diet to medical allergies. "It also provides students the option to list disabilities documented with the Office of Student Life Disability Services and if they are seeking accommodations prior to or during travel," says Simmons. "Anxiety, depression, post-traumatic stress disorder—these and others are qualifying conditions that students can seek accommodations for with the office."
Students also can choose the extent of disclosure. For example, they may share concerns only with health services and a designated person in the study abroad office, who share the information only in the case of an emergency. Or students may want program directors to know, too. "We had a student with a severe anxiety disorder ask that we disclose a condition to the study abroad program director on site because the student wanted that person to know and help set up onsite support services and ongoing counseling," says Lindeman. "It depends on how widely the student is comfortable disclosing."
PUTTING HELPFUL MEASURES IN PLACE
Once students have disclosed any mental health issues, there are several steps universities can take to assist students. Lindeman and Simmons recommend the following:
Build relationships with other campus experts – "Know what resources are available on your campus, and work with people in your disability center and counseling center to develop materials and help students set up plans for managing their mental health conditions abroad before they leave," says Lindeman, who recently co-authored the NAFSA publication, "Addressing Mental Health Issues Affecting EA Students."
Include a mental health section in your pre-departure materials – Ohio State's pre-departure health and safety website encourages students to discuss any health concerns in advance with mental health professionals, develop a proactive plan to manage their health abroad, ensure that any necessary prescriptions are legal and available in countries where they are traveling, and arrange continuing care while abroad.
Line up international resources – Before you send students to a location, make sure you have investigated the healthcare and mental health counseling resources available," says Lindeman. "Know where there are reputable English speaking counselors so if students do manifest mental health problems while they are abroad, you can direct them to the appropriate care."
Train faculty and program directors – The International Center, Office of General Counsel, and Risk and Insurance Management Office at the University of Missouri provide health, safety and security training for faculty and staff leading study abroad programs that includes specific guidelines for assisting students who manifest a mental health issue while abroad. The university also provides a field guide for program directors that includes health guides for students with stress, depression, eating disorders and other common issues. The health guides feature signs for each condition and step-by-step directions for helping students.
Offer a supplemental insurance plan – All Ohio State students who travel abroad on a program officially administered or sponsored by the university are enrolled in a supplemental insurance plan. Ohio State recently amended the plan to ensure it covers pre-existing conditions and removes caps on in-patient and out-patient mental health care. "We removed any exclusions related to care regarding self-harm or substance use or abuse, so any student that has an injury, illness or health concern related to mental health care can access the appropriate resources," says Simmons.
Offer support from your campus counselors – "Have emergency response plans and 24-hour access to campus experts, so if something does go wrong you can easily contact your colleagues on campus and connect them with students," says Lindeman. Ohio State is currently working with a professional organization to streamline counseling services offered outside of the on-campus counseling center's standard hours. "The people who answer the phone will understand Ohio State policies and protocols so they can respond to the student," says Simmons. "In addition, students will have the comfort of talking to someone who is familiar with their home culture and how our culture treats mental health."
Above all, says Simmons, it's important to remember that your goal is to support students with mental health conditions who want to study abroad, not find ways to exclude them from programs out of fear that they might not be successful. Your mission is to set up all study abroad participants to thrive.
"Many students who have ongoing mental health considerations are excellent at managing their own health and have been successfully managing these conditions for a long time," adds Lindeman. "They know what they need. We just need to provide them with the resources to take care of themselves while abroad."
International Student Enrollments: The Enduring Strength of U.S. Higher Education
August 8, 2017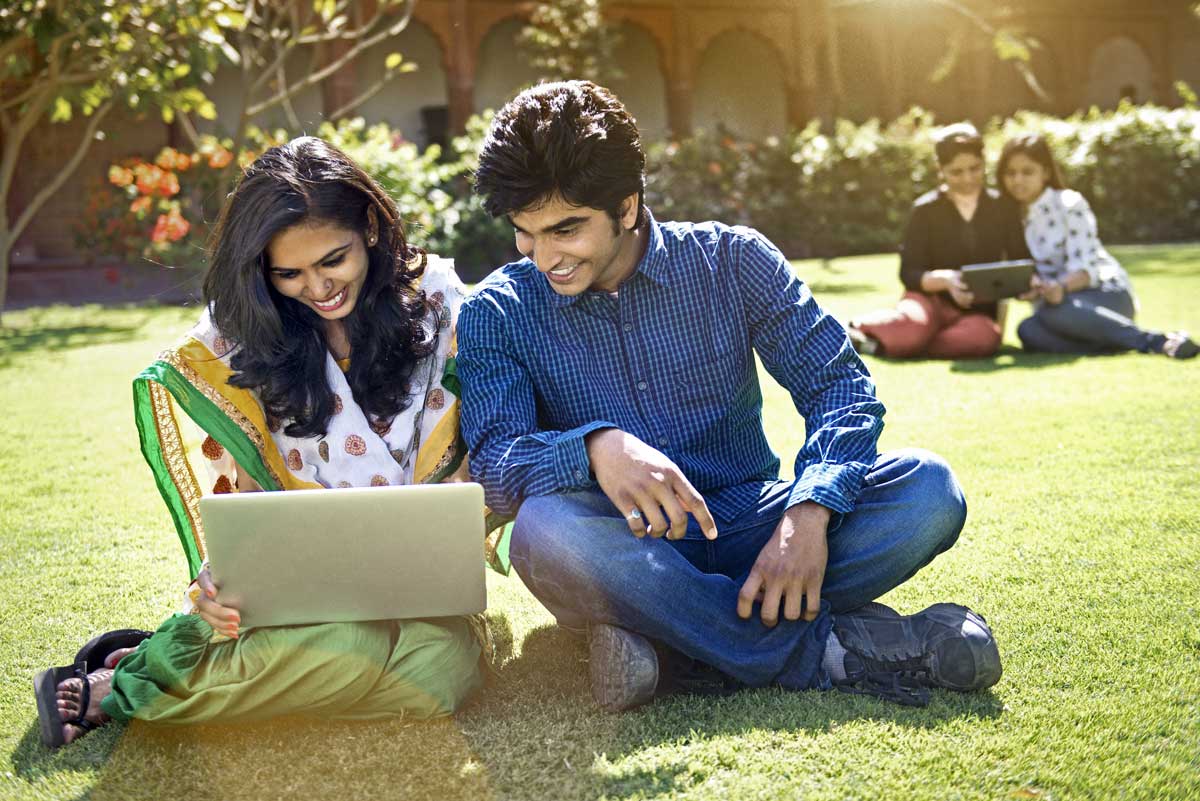 Kerry Geffert
Product Evangelist, Terra Dotta
The first half of this year has been anything but calm for our colleagues in international admissions offices. A season normally suspenseful as they await students' enrollment confirmations, has had that suspense exacerbated by events at home and abroad.
By now, most of us are familiar with the statistic: "Nearly 40 percent of U.S. colleges are seeing declines in applications from international students…."1 That statement, according to a joint survey by AACRAO, IACAC, IIE, NACAC and NAFSA, spread like wildfire this past March. It was picked up by numerous international education publications, news magazines and major newspapers across the U.S.; overseas, the Hindustan Times and Times Higher Education picked up the story. A Google search on the basics of this quote brings up pages of results. Other findings of the survey were mere afterthoughts.
One month before, Science magazine ran a story describing possible doom due to a drop in foreign graduate applications in computer science and engineering.2 The article appeared just a few weeks after the first travel ban issued by President Trump, although the drop was presumed to be more in reaction to candidate Trump's "anti-immigrant rhetoric" than the bans. Either way, for departments increasingly dependent on international enrollments, the lower numbers admitted by several leading universities no doubt caused concerns in both administrative and academic offices.
However, one of the earliest - if not the earliest warning sign came over a year ago in spring 2016. FPP Edu Media and Intead conducted a survey of over 40,000 students in 118 countries, measuring the likelihood of their study-in-the-US plans being affected by a Trump presidency. The alarming result: "60% would be less likely to choose the US as a study destination if Donald Trump were to be elected president."3 Even then, that figure seemed like an exaggeration; however, quoting Ben Waxman, CEO of Intead, The PIE News reported, "I have no illusions that 60% would really not come if Donald Trump were elected president; it won't be that dramatic. But even if a sliver of that – if 10% say 'you know what that's not where I want to be', that's huge."
The Rest of the World Responds
Where students "want to be" is the issue. For many years we have tended to think of the United States as the "holy grail" for higher education, particularly for the STEM fields. The sustained growth of international student representation during much of the past 10 years – whether measured by new enrollments or total enrollments – seems to support the attractiveness of a US diploma (bearing in mind that other factors such as employment opportunities also come into play).
First Brexit and then the US election both seem to have changed the current playing field. Fears of lost enrollments in Britain spurred an active campaign to remind students they are welcome in the UK. The hashtag #WeAreInternational quickly gained the support of over 100 universities, letting students know that educators in the UK still value student mobility.
Other countries have seen an opening for increasing their representation as hosts for internationally mobile students. Germany and Australia, countries already with national strategies for higher education, have parlayed their relative lack of political controversy into greater interest among students. China has quietly (at least not well-publicized in the US media) and with success, increased its efforts in the transnational education realm.4 And France recently announced its own program aimed at climate researchers, "Make Our Planet Great Again."

However, it may be Canada that could benefit greatly from perceived fears and concerns about being an international student in the United States. Certainly there can be a host of factors leading to an increase in applications for admission, including increased recruitment efforts and the relative value of a country's currency. But these efforts may have received a real boost following the US November election. "Online search volumes for education-related queries began to spike sharply in November, and Canadian educators reported a distinct uptick in admissions queries and applications around that same time," reported the ICEF Monitor.5 Of particular note was the increased interest from the US and India, source of 16% of the US's international population and second only to China.6
Is All Gloom and Doom?
Between an inhospitable environment in the US and reports of doom and gloom, and increased competition from other countries, one could easily believe that the proverbial "sky is falling" in American international higher education. Admissions professionals, however, know that interest and applications are only part of the story. While they are important, our colleagues remind us that admissions offers and yield are what count. An application alone does not equate to a student occupying a classroom seat.
To that end, IIE, AACRAO, the Council of Graduate Schools, NACAC and NAFSA collaborated on a survey in May 2017 to examine these "next steps in the admissions process."7 While not an extensive sampling, the results provide some valuable insights as we enter the new academic year. I urge you to read the full report for the details and data, but here are a few highlights:
Undergraduate international yield has decreased 2% overall, but so has the undergraduate domestic yield.
Of the top four destination states for international students, California is up slightly, New York and Massachusetts are holding steady, and Texas is significantly down; however, yield at Texas institutions remains above the national average.
Student concerns expressed to advisors vary from one region or country to another. Students from the Middle East are more concerned about obtaining visas and feeling unwelcome. Students from India noted significant concern (80%) about physical safety [note: the survey occurred not long after the shooting death of an Indian national in Kansas City] and feeling unwelcome. Post-graduate employment and affordability are concerns for students from China, while those from Asian countries are more concerned about obtaining the visa.
Yield of Master's level students may be down considerably. Because of the various implications, this drop could be a reason for some concern.
What Lies Ahead?
So where does this leave us? Will our fears be unfounded or overstated in just a few weeks as some of the recent data imply? As Karin Fischer wrote in a recent Chronicle of Higher Education article, "The simple fact is, we won't know for certain about the true impact of the ban – and the 'America First' sentiments that birthed it – until students arrive on American campuses for the start of the fall semester."8 However, regardless of where the numbers fall – keeping in mind that international education has weathered other storms before this one – we would be remiss to not observe a few take-aways.
Look beyond the gross numbers – I am reminded of the saying popularized by Mark Twain, "There are three kinds of lies: lies, damned lies, and statistics." Not that any of the data presented on this topic were intended to mislead. However, the more recent survey data provided in May provide a clearer picture than some of the general numbers last year. We know our students are not homogeneous; therefore, we should not expect their reactions to events or actions in the U.S. to be the same. It is important to look for those variations by region or country, as well as by academic interests and other possible differences.
Perhaps we have done our jobs well – We know that some of our international students, particularly those sponsored by their home governments and institutions, are coming to the US to gain knowledge to then apply back home. Some have been sent with the expressed intent of returning home to build up their country's higher education system. Over the years this levels the worldwide playing field as systems catch up to the more traditionally strong systems of Western Europe and the US. This is a good thing. But it also means our roles will evolve. Yes, the US will continue to dominate in certain fields for years to come, but we must remind ourselves that our goal is education, not domination. And yes, there are financial implications.
The challenge is ours – As the worldwide playing field for higher education evolves, we cannot remain complacent if we want to remain the leading destination for students. This past admission cycle has shown both the necessity and benefit of creativity. One example is the hashtag campaign promoted by our colleagues at Temple University #YourAreWelcomeHere. At last count, more than 250 institutions have joined this campaign. Other institutions have increased their contact with applicants, providing earlier and greater support to potential students, honing their message of why their institution should be the preferred destination. If we are to take the May survey results seriously, it will be important that this increased support continue once students are on campus. Enrolled students will look to us to help them feel welcomed, and to help with their adjustment to their new environments.
The enduring strength of American higher education – When it seems like the sky is falling, it is easy to throw up our hands in despair. After many years of a more supportive environment for international education, the current climate can cause despair. However, we must remember that we have experienced downturns before, and we have rebounded from them. As an "institution," American higher education continues to be strong. We remain the goal destination for many. We will make it through this period of our history, perhaps not unscathed, but hopefully wiser and better prepared for the future.
Resources
Globalization at Community Colleges
February 6, 2017
Two-year schools often value internationalization as much as their university counterparts, but getting there takes work.
At first glance, Kirkwood Community College in Cedar Rapids, Iowa, may seem an unlikely place to promote internationalization. Rooted in America's heartland, Cedar Rapids is the second largest city in the state. As you drive out of the city, its buildings and buses soon give way to cornfields and tractors. But Kirkwood Community College is a champion of internationalization.
Kirkwood has approximately 400 international students representing more than 55 countries. Each year, more than 160 students participate in study abroad programs. The community college's International Programs Department, which was founded more than 40 years ago, strives to engage all faculty, staff and students in intercultural experiences.
"We have support from our president, board of trustees, administration and community," says Dawn Wood, Director of International Programs for Kirkwood Community College. "They realize that global learning is an important part of any institution of learning.
"Wood admits her school is fortunate to have institutional support. Publicly-funded community colleges strive to provide affordable education to everyone in close-to-home locations. The idea of serving international students or sending local students abroad may not seem part of this vision. But in an increasingly global marketplace, it certainly should be, argues Wood and others.
The American Association of Community Colleges (AACC) values global education. In an April 2016 report entitled The Importance of Global Education,the AACC stated, "For community college leaders and other decision makers, the importance of global education is an urgent need that is deeply rooted in economics—student employability, our ability to live and work successfully in diverse environments, and the prosperity of local communities."
OVERCOMING HURDLES TO INTERNATIONALIZATION
The challenges to internationalization at community colleges often stem from two main groups of stakeholders—leaders/administrators and students. "In California, our biggest challenge remains convincing administrators that it's OK to do anything internationally," says Rosalind Latiner Raby, Ph.D., Director of California Colleges for International Education (CCIE), a consortium of 92 community colleges that strives to increase international understanding through education.
Since CCIE's founding in 1984, many community college leaders have argued that serving an international community is antithetical to their mission—even illegal. But that's simply erroneous. More than 700 community colleges are federally approved to enroll international students, according to the AACC. And the benefits of educating those students at community colleges mirror those at four-year institutions, primarily preparing all students—both domestic and international—for a prosperous future in a global economy.
Other barriers to internationalization pertain to students. The main challenge to attracting U.S. students to study abroad programs is often financial. "One of the big reasons students come to community college is because it's more affordable," says Wood. "They probably aren't even considering study abroad when they come here.
"Kirkwood promotes study abroad early and often, talking about options when high school students take campus tours and during incoming student orientation. The community college also tries to keep its faculty-led programs affordable, with a target range of $3,000 to $4,000. In addition, it offers $1,000 scholarships supported by The Kirkwood Foundation. These strategies are working: Kirkwood Community College ranks fourth in the total number of study abroad students among institutions granting associate's degrees, according to the Institute of International Education's most recent Open Doors® Report.
Community colleges also often struggle to attract international students. "People in the middle of China or Argentina don't know what a community college is," says Wood. "Effectively recruiting students requires a different model than if you are a large university in southern California or New York." Wood and her associates spend a lot of time explaining the community college model and the benefits of a two-year degree, then talking about Iowa and Cedar Rapids.
"We have to get people to understand that they can come to the middle of the United States—there are people living here," says Wood. "We have a wonderful product, but it can be hard to convince students and parents that it's right for them."
6 STRATEGIES FOR INCREASING INTERNATIONALIZATION
Despite the challenges, internationalization is growing at community colleges. According to the IIE's 2016 Open Doors® Report, more than 95,000 international students were enrolled in associate's degree granting colleges. That's about 9 percent of all international students. At Kirkwood Community College, the number of international students has more than doubled in the past decade.
Consider these six ideas for increasing internationalization on your community college campus:
Make internationalization an institutional priority. At Kirkwood, the International Programs Department is under the umbrella of Academic Affairs. "I'm at the same level as all the other academic deans, and I am very visible on campus," says Wood. She and her staff "work on everything international for the campus, so it's a very centralized model."Raby adds that one way to prioritize internationalization is to make it part of your mission statement. "When college leadership changes—and it will—if internationalization is mentioned in your mission, then there's support for it," she says.
Create a committee to foster internationalization. "I'm a big fan of a college-wide, sanctioned international committee that draws members from the student body, administration and faculty,"says Raby. The committee ensures that all stakeholders are involved and contributing to a successful globalization program. Last fall, Kirkwood created an international student leadership group to help students assimilate and get involved in campus activities.
Partner with universities. Most international students attend community colleges for their first two years of postsecondary education, then transfer to a four-year university to earn a bachelor's degree. Kirkwood Community College teams up with Iowa State University and the University of Iowa to visit international high schools they believe would have good candidates for community colleges who will later transfer to universities.
Globalize your curriculum."Every class from art to zoology can be internationalized," says Raby. "Encourage faculty to conceptualize how the subject they are teaching fits into the world discussion."Some community colleges, such as Lone Star College in Houston, create awards to fund travel abroad for faculty to conduct research or gather information for a class, then integrate it into their coursework or develop a study abroad program.Kirkwood Community College created a cultural exchange program, where faculty teaching any course partner with an English as a Second Language class and lead an activity related to their course. For example, Wood teaches Global Business Skills. During the semester, her students partner with students in the ESL class to develop a business marketing plan specific to a foreign country. Not only does this globalize the curriculum, but it also fosters interaction between U.S. and international students.
Involve the private sector. Team up with local companies to create internships for international students or develop study abroad programs in countries where they have plants or offices. Encourage companies to share the importance of globalization to them with college leaders and administrators.
Let the students tell their stories. "You need to have data to back up your programming decisions, but it's not as convincing in many cases as stories," says Wood. "When I can get students to share stories on campus and in the community it builds relationships. It's really important to tell the stories of what global education can do."Kirkwood Media includes international students in its "Kirkwood Student Insights" videos on YouTube. Students share everything from what their home country is like to why they chose Kirkwood. Said one student from Sudan in a video, "Kirkwood is a great place to start and then go anywhere."
If community colleges want to be a great jumping off point for domestic and international students, they need to embrace global programming and create more opportunities for internationalization. "We train students for jobs, and jobs are increasingly part of the global economy and demand internationalization literacy skills," says Raby. "We also train students to be contributing members of the community, and internationalization literacy prepares for that as well."