Training Your Sights on Compliance
July 1, 2019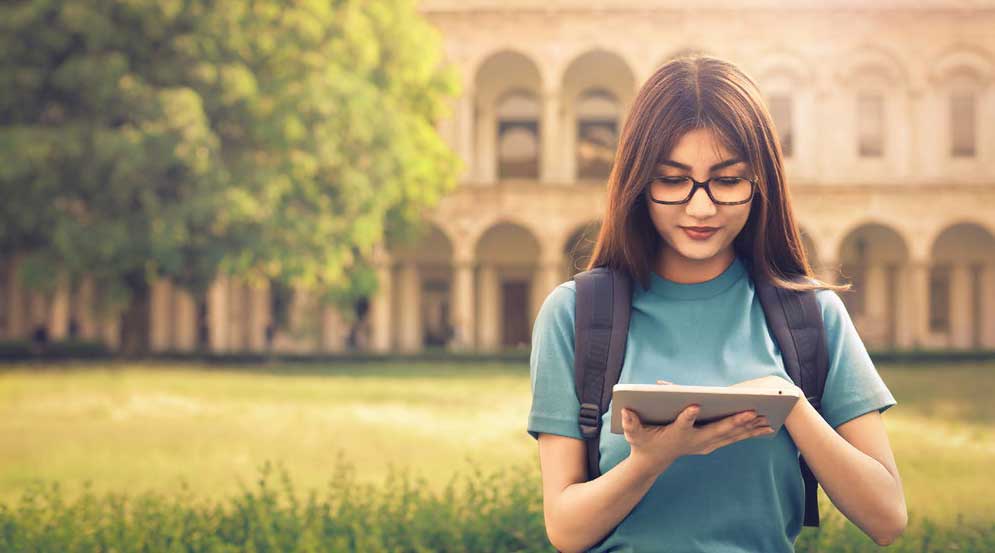 One of the best measures for ensuring regulatory compliance is faculty and staff training.
Within the university setting, there is a "thicket of regulatory obligation," particularly applied to student conduct and safety, says Josh Richards, an attorney with Saul Ewing Arnstein & Lehr LLP. Those obligations can become more onerous when applied to study abroad programs.
"There are going to be issues related to language barriers, local laws and regulations, time differences, distance and more," says Richards. "So the things that colleges and universities already find challenging about their compliance and risk profile in the United States are amplified when it comes to study abroad."
Among the acts that affect how schools handle and report incidents are the following:
Title IX – While the main purpose of this part of the Education Amendments Act of 1972 was equal access to college athletics, its interpretation has broadened to all programs, including study abroad. Institutions are required to respond quickly and effectively to sexual harassment and violence. For an overview, check out this resource from The Forum on Education Abroad.
The Clery Act – It requires U.S. colleges and universities that participate in Title IV federal student financial aid programs to disclose crime statistics for their campus, as well as applicable off-campus locations. If your institution owns or controls the location, including renting or leasing areas for students in a hotel or student housing facility, then you must comply with reporting obligations. More details on the Clery Act as it relates to study abroad are available from the Clery Center.
The Campus SaVE Act – This 2013 update to the Clery Act expands the reporting, response and prevention education requirements related to rape, sexual assault and stalking. A list of key requirements and best practices can be found on the Campus SaVE website.
A TRIFOLD APPROACH TO TRAINING
Skirting your regulatory obligations, even unintentionally, can lead to financial penalties, reputational damage and civil law suits. While colleges and universities dread any of those outcomes, Julie Anne Friend, J.D., prefers to look at compliance issues from a proactive rather than punitive approach.
"I like to say we do things because we care about our students, not because we are trying not to get sued,"says Friend, director and deputy Title IX coordinator in the Office of Global Safety and Security at Northwestern University. "Making systematic changes or improvements to program design or operations to mitigate risk and improve the health and wellness of students can have a trickledown effect that will likely reduce your potential for a lawsuit."
One of the most effective strategies for improving programs, ensuring compliance and keeping out of hot water legally relates to training. "We want to make sure we are doing a really good job training the people who will have boots on the ground with respect to gathering data and responding to complaints that get made on study abroad sites," says Richards.
The definition of "boots on the ground" is broader than just faculty and staff on trips to Argentina, Australia or anywhere else around the globe. The most effective strategy involves a trifold training approach:
Trip Leader Training – "One of the most important things a college or university should do is mandatory trip leader training," says Friend. She suggests dividing the training into two main areas: risk mitigation (health/wellness and safety/security) and crisis management and emergency response. "We approach trip leader training as 'this is what we expect of you, and this is what you should expect from us,'" says Friend. "We really show the partnership between experts on campus and program leaders."Campus experts include staff from student health services, sexual violence and victim support services, the dean of students, campus security, compliance officers, general counsel and others.
First Responder Training – "We have a very specific trip leader training program, but we also offer first responder training for people who don't travel with students, but might be in communication with students who travel abroad," says Friend. For instance, a student may not tell a trip leader they are struggling with a mental health issue, but instead reach out to a trusted advisor on the home campus. "We try to equip those advisors with information that tells them exactly how to help the students—that guides them to the right resources," says Friend.
Richards recommends appointing someone on campus to serve as the go-to contact. "Have a designated person at campus—at the mothership—whose job it is to interface and triage when something comes up,"he says. "Trip leaders want to know who that person is so if a student trips and falls down a hole or gets malaria, there's no fumbling around with who the faculty member should call." The designated person can then contact all the necessary officials and resources on campus.
Bystander Training – This training takes on a community approach, drawing student participants into the fold. "We are all in this together, kind of like a small family," says Friend. "We tell students it's their job to take care of the people around them and alert older adults in the room to behaviors or activities that concern them with regard to their peers' health and safety. The training lines up very nicely with the messaging students get on campus when they arrive as freshman or live in a residence hall."
It may seem daunting to develop three different training programs, but turning to the campus experts mentioned earlier for assistance can help. "These people think about health and safety all the time for the domestic community," says Friend. "In most cases, they are very eager to adapt their materials for the study abroad context. You just have to ask." It's a good idea to provide campus partners context, so they understand who goes on the trips, what resources are available, what kinds of incidents have happened in the past and so on.
Training will benefit participants long after the trips are over. "I have had so many faculty who work with us on study abroad tell me that some of the training has helped them better understand their students here in the Evanston [Illinois] classroom," says Friend.
When considering compliance, Richards says, "Training is the No. 1 thing, and response to issues is No. 2. You want to make sure you have systems in place for both. If you do, then you're doing the best you can."