The Value International Students Bring to U.S. Universities: A Student Perspective Piece
July 13, 2020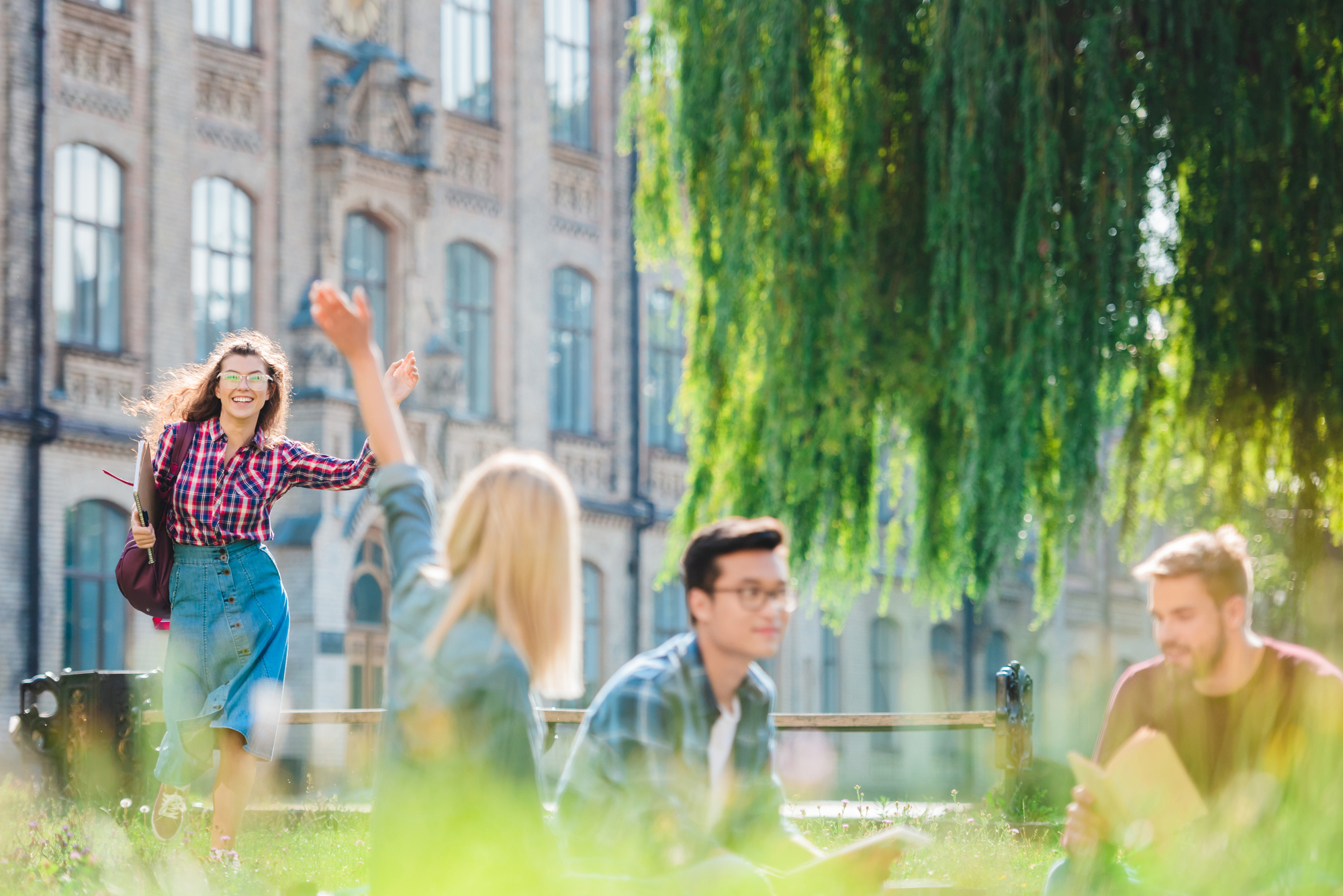 In the past couple of months, the field of international education has seen a lot of ups and downs. Now, with fears of the eligibility surrounding international students and their ability to return to campuses, there has been a lot of talk discussing what international students bring to the table and their "value" to U.S. universities.
One of the most commonly touted values of international students comes from the revenue they bring to U.S. institutions and the overall economy. According to IIE, in 2018 alone, international students had an economic contribution of $45 billion. Diversity is also a commonly highlighted element that international students bring to American campuses.
Lina Arbain Oumera, a student at Lehigh University, said that "international students bring perspective. And in a way, having an international student in your life whether as a friend or acquaintance, takes you out of your comfort zone. You'll become more well rounded and capable to communicate with people who are from different places or cultures."
Having been raised and currently residing in Morocco, Lina continued to stress the importance of cultural literacy in her friendships and interactions at Lehigh. She commented, "In the case of Morocco, we are very collectivist and affectionate, while in the U.S. people are more individualist. Just as an example, my friends got used to me hugging them a lot." She went on to say how three of her fellow classmates have been able to visit her in Morocco, which also contributes to the accessibility of global experiences.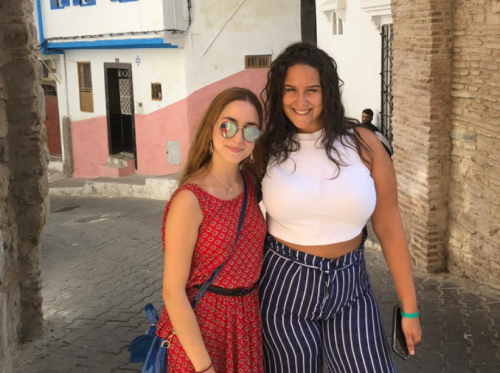 Fellow Lehigh student and friend, Jaslyn Almonte (right) visiting Lina (left) in Morocco
Lina has befriended many international students and American students while at Lehigh, which has broadened her own global perspective and knowledge of other cultures. She stated, "I have become a lot more open-minded, and have learned so much about the norms of the U.S., which are so different than in Morocco."
With globalization and cultural literacy as a common goal among international educators, it's important that we see and create the opportunity for exchange between students of all cultures and backgrounds. They are going to ask questions and hold conversations that allow for a deeper level of thought and difference of perspective - the value of which cannot be underestimated during major global events.
However, we should also remember that these individuals are students, friends, community members, and much more. The following story is one of friendship, community action, and multiculturalism, recounted by two students: Chase Floren and Tamara Nazareth.
Two students, two backgrounds, one friendship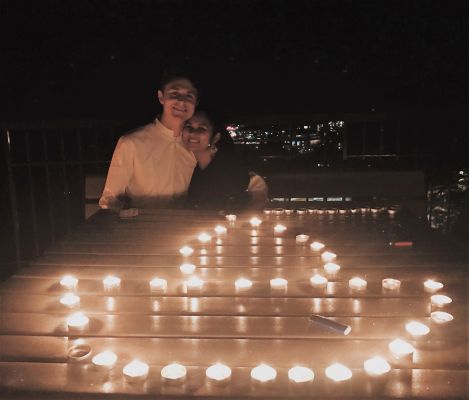 Chase Floren and Tamara Nazareth are both juniors at Appalachian State University, located in Boone, North Carolina. Tamara, who is originally from Mumbai, India, sought out an American higher education degree because of the value it holds, particularly in Asian cultures, and for the research opportunities that would be available.
Tamara, a Special Education major, and Chase, a Communication major, met in their first-year math class. One day, Tamara came up to Chase and started a conversation about the class. The following semester in a biology class, Chase and Tamara found each other again, which is where the friendship truly started to blossom. Fast forward two years and their bond has become even stronger.
Chase grew up in Waxhaw, North Carolina, a smaller town close to the South Carolina border. He noted that he was not exposed to many cultures throughout his K-12 experience, both in his day-to-day interactions and in his studies. Chase stated, "The public schools I went to didn't go over many Asian cultures or their history. So, generally speaking, I was pretty oblivious until I met Tamara."
Tamara has helped Chase both learn and embrace the Indian culture and its traditions. Chase said, "Each year we celebrate Holi and Diwali. She shares her Indian traditions with our friend group and cooks traditional Indian food for us. Honestly, I wish she could cook for me every night. And whenever she goes back to Dubai, which is where her family lives now, she always brings back something. She has brought back different types of clothes, figurines, and even a traditional Indian style dress for my mom."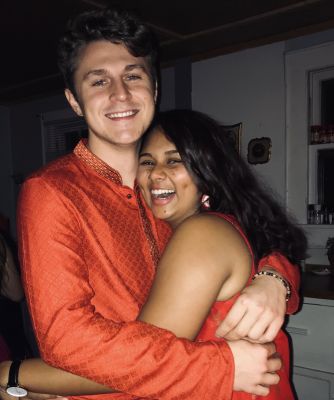 "Because of Tamara, I have a new respect for Indian culture."
Prior to meeting Tamara, Chase commented that Indian culture seemed so foreign and different to him, and he never thought he would be able to fully understand the culture as well as he wanted to. He added,
"Tamara has not only educated me, but has also shown me how similar we are. It sounds kind of weird, but because of her, the world feels so much smaller, in the best way possible."
Aside from the personal friendship Chase and Tamara have developed, Tamara has contributed an immense amount to her community, especially amidst the COVID-19 pandemic. She has recently donated her time and efforts with the Red Cross as a COVID screener for blood donors and has done other philanthropic work around Appalachian State University. Tamara commented on how much the community of Boone has given her through friendships and educational experiences, and the importance of giving back.
The Value
As international educators, we are aware of the economic value and cultural diversity that international students bring to U.S. campuses. But look beyond that, and those students create lives that are full of friendships, memories, and learning opportunities.
While recent guidance has caused uncertainty, we must remember that the field of international education strives to provide global opportunities and create the next generation of global leaders. Now more than ever, we cannot lose sight of this goal.