Terra Dotta Travel Registry Wins Gold Stevie® Award in 2019 International Business Awards®
September 30, 2019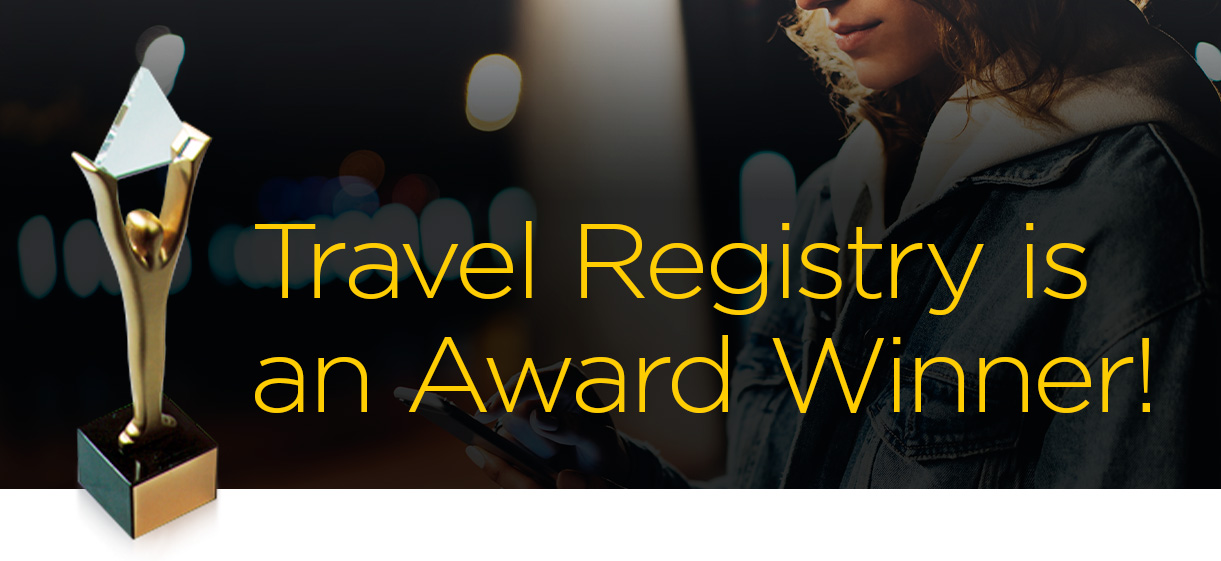 Real-Time Travel Risk Management System Enables Higher Education Offices
to Alert Global Travelers to Local Emergencies and Resources
Terra Dotta, the leader in higher education travel, study abroad and international program management solutions, is pleased to announce that its Travel Registry solution, a cloud-based, real-time travel risk management system, was named the winner of a Gold Stevie® Award in the Postsecondary Enterprise Solution category in The 16th Annual International Business Awards®.
The International Business Awards are the world's premier business awards program. A record total of more than 4,000 nominations from organizations of all sizes and in virtually every industry were submitted this year for consideration in a wide range of categories.
"We are thrilled that Travel Registry is being honored as an International Business Award Gold winner as it supports our mission of helping colleges and universities strengthen their duty of care to students, faculty and administrating travelling abroad," said Brandon Lee, Chairperson of the Board and co-founder of Terra Dotta. "Travel Registry helps to keep travelers informed and safe and reduces institutional liability through increased travel risk compliance."
Launched in 2018, Terra Dotta Travel Registry complements the Terra Dotta Study Abroad solution and automatically notifies students and faculty overseas when there is a critical local incident (i.e., violence, natural disaster, health outbreak, etc.). In use by 10+ universities, Travel Registry has helped Terra Dotta achieve a 64 percent increase in new bookings growth as well as a 97 percent annual client retention rate.
Travel Registry also provides real-time traveler alerts, local intelligence and an easy mobile check-in feature via the included AlertTraveler mobile app, which is used by 50+ universities representing more than 50,000 travelers visiting more than 130 countries.
More than 600 higher education institutions use Terra Dotta's enterprise-grade cloud solutions – including Study Abroad, ISSS, Travel Registry and Agreements Management ­­– to automate and streamline all aspects of global collegiate travel and international student programs. Terra Dotta's solutions enable higher education international offices optimize study abroad and international program enrollment and retention; enhance the international student experience; deliver real-time, GPS-driven travel communication for students and faculty; and ensure compliance and risk mitigation for international travel/scholar programs worldwide.

About the Stevie Awards — Stevie Awards are conferred in seven programs: the Asia-Pacific Stevie Awards, the German Stevie Awards, The American Business Awards®, The International Business Awards®, the Stevie Awards for Women in Business, the Stevie Awards for Great Employers, and the Stevie Awards for Sales & Customer Service. Stevie Awards competitions receive more than 12,000 nominations each year from organizations in more than 70 nations. Honoring organizations of all types and sizes and the people behind them, the Stevies recognize outstanding performances in the workplace worldwide. Learn more about the Stevie Awards at www.StevieAwards.com.