Six Ways to Diversify Study Abroad
August 10, 2020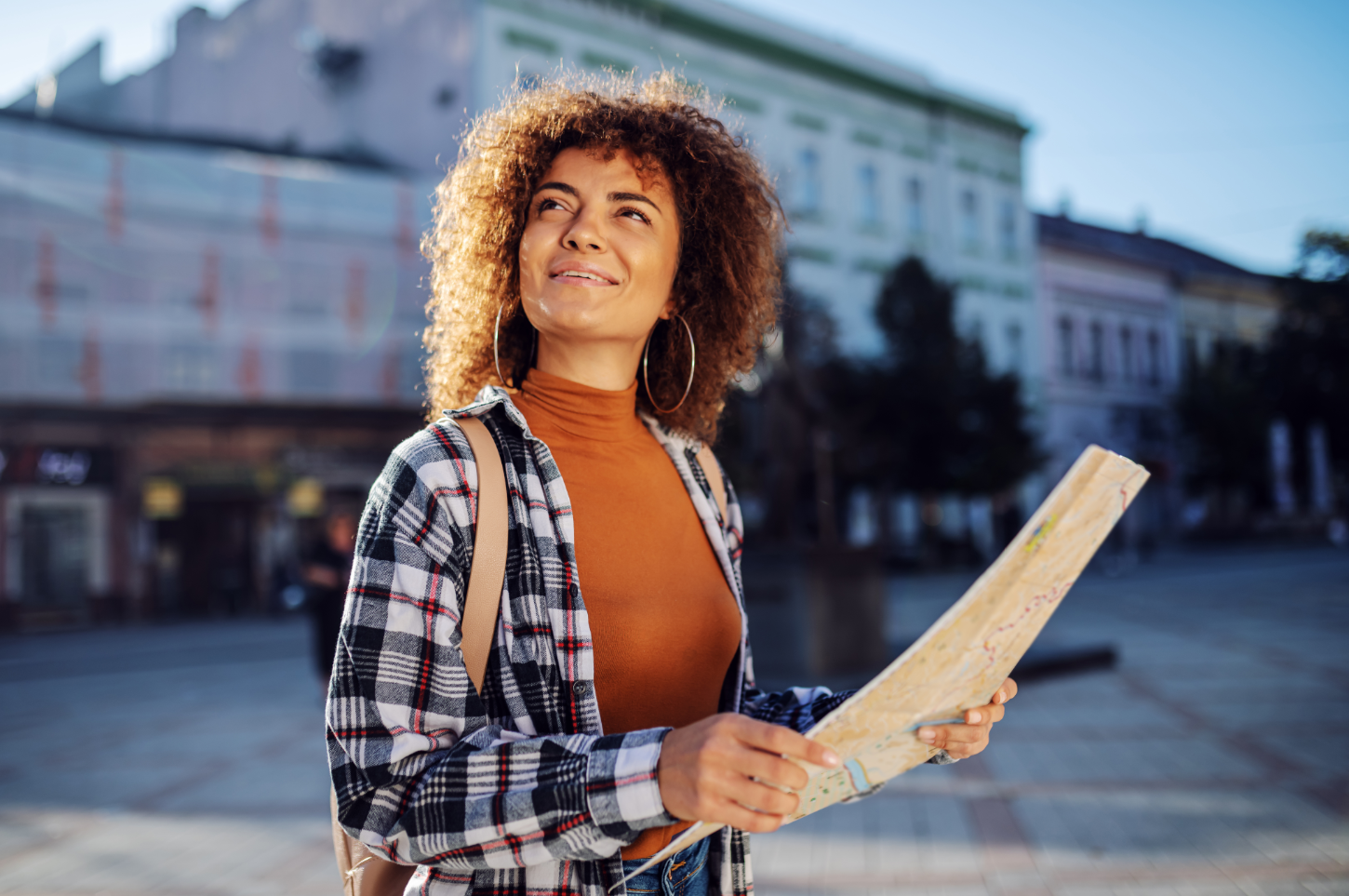 According to the American Council on Education, students of color compromised just under 30% of the undergraduate population in 1996. By 2016, the total was up to 45%.
But even as our college campuses reflect a broader swath of Americans, study abroad students do not. The face of a typical study abroad student remains the same as it was decades ago: a white woman.
According to the 2019 Open Doors report, 30% of all U.S. study abroad students were a racial or ethnic minority during the 2017-18 academic year. That's up from 18% in 2007-08, but the total still lags behind the diversity represented on college campuses across the country.
While students and faculty may not be participating in outgoing programs just yet, it's important to make sure we're prepared for when travel restrictions are lifted. Here's six ways to diversify your study abroad programs and engage more students in global experiences:
#1 Consider the barriers
Cost, family responsibilities and expectations, and academic requirements can be obstacles for any student, but particularly for those who represent a minority group.
Here's how to help:
Make it easy for them to access information about financial aid, scholarships and grants.
Highlight the value of study abroad and its impact on a student's future career with materials and information sessions designed for parents and students.
Find evangelists among faculty members across departments who can help students build an academic plan that includes study abroad.
#2 Streamline the application process
You may have sold a student on study abroad, but if the application is onerous and time-consuming, you could quickly lose them, especially if they're juggling work, school and other obligations. Look for ways to reduce the number of steps required to complete the application.
#3 Don't forget the details
Traditional study abroad students have little trouble paying for passport fees or deposits. But for students who are dependent on financial aid or have little to no family support, these upfront costs can be a stumbling block. Be mindful of these hardships. Ask students if they can afford the deposit or have a passport. Seek out programs that can help. CIEE's Passport Caravan, for example, sponsors passports for students in need. The U.S. government also offers scholarships and grants.
#4 Fine-tune your marketing
White women comprise the majority of study abroad participants — and many of the staffers within study abroad offices. And that means that students from a variety of backgrounds who read marketing materials, meet up with representatives at on-campus activity fairs or visit the study abroad office primarily encounter … white women.
Find ways to feature underrepresented groups in your materials too.
Reach out to faculty members from diverse backgrounds to talk with students about their own experiences traveling abroad.
Sign on study abroad alums from diverse backgrounds to help you promote the program.
Meet with student organizations who represent diverse groups to tout the benefits of study abroad
#5 Diversify your programs
Europe has long been a popular destination for U.S. students, but a diversified student body expects more diverse experiences. Many destinations outside Europe also are more affordable. Look for programs and locations that would appeal to a broad range of student interests and backgrounds.
#6 Build a fan base
As you attract a more diverse group of study abroad participants, anticipate their unique questions and concerns and make sure they're answered during their pre-departure orientation. Will a Muslim student know where they can worship abroad? Is a gay or lesbian student aware of the laws and expectations at their destination? Is a black student prepared to travel to a place where few people of color ever visit?
If you've properly readied them for their travels, they're more likely to return excited about their trip and ready to recommend study abroad to their peers. And, as you work to diversify your study abroad participants, this fan base of diverse student travelers, eager to share their life-changing experiences, may be your biggest secret weapon yet.
Read more about pre-pandemic diversity trends in study abroad in Terra Dotta's E-Book: Diversity in Study Abroad: Why you need it — and how to achieve it.