Seven Steps Toward Sound Risk Management
May 6, 2019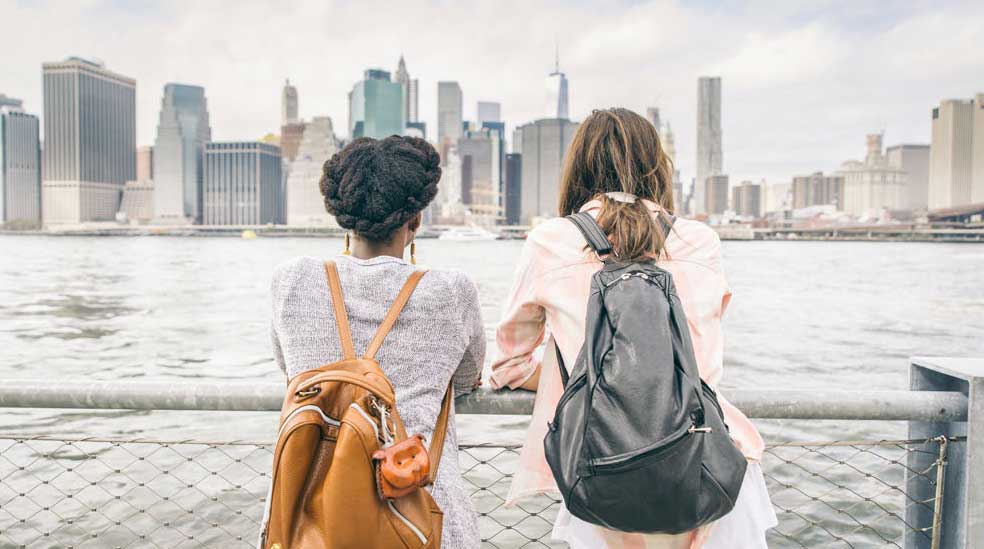 What should institutions consider when evaluating their policies and risk management protocols?
While international education programs provide transformative experiences for students, they are not without risk. Unfortunately, the list of things that can go awry is long and varied, from natural disasters and political turmoil to illness and sexual assault. It's imperative to not only have a risk management strategy in place for when such situations arise, but also review it regularly.
"People usually end up thinking of risk management as a checklist or series of tasks instead of a comprehensive strategy that includes multiple areas they have to consider," says Margaret Wiedenhoeft, Ph.D., Executive Director of the Center for International Education at Kalamazoo College. "It's complicated."
Study abroad program policies, procedures and protocols should anticipate and manage risks and threats, as well as legal issues and liabilities. They need to protect all constituents, including students and the institution. And they need to be evaluated routinely to ensure they're up-to-date.
"It's important that schools periodically revisit their risk assessment strategy because the factors that contribute to risk change," says Wiedenhoeft. "It's an ever-evolving world, so the types of study abroad programs change, methods of communication change, students and their needs change, and the expectations of what universities and colleges are willing to provide change."
ADVICE FROM THE FIELD
Whether you are formulating a risk management strategy from scratch or reviewing an existing one, a good place to start is by considering what respected industry organizations have to say on the topic, including NAFSA and the University Risk Management & Insurance Association (URMIA). Both offer seminars, webinars and other educational materials on risk management in study abroad. In addition, reach out to peers at other universities and colleges and share best practices.
Drawing on more than 20 years of experience in the study abroad industry, Wiedenhoeft has participated in several presentations and webinars on risk management in international education. She offers the following advice:
1 Understand your institution's risk culture."At Kalamazoo College, we rely on our local relationships on the ground in addition to information we receive from the U.S. State Department and the Overseas Security Advisory Council when making decisions about whether or not to send students to a certain area," says Wiedenhoeft. It's important to take a look at all memoranda of understanding (MOUs) and contractual agreements with partners, including outside study abroad providers and travel medical and security assistance firms, to see if they fully address any foreseeable risks. In addition, Wiedenhoeft recommends an annual review of insurance policies to make sure they cover what's necessary and provide the maximum benefits required. "We always try to think about the scenarios that are most likely to happen and how we would respond," she says.
2 Review policies and procedures through a risk management lens. This includes policies and procedures related to new program development, student enrollment, faculty and staff involvement, communication channels, emergency response, conduct codes and more. "There's an expectation today that universities and colleges are even more careful in how they plan experiences for students and how they respond when things go wrong,"says Wiedenhoeft. Make sure your policies and procedures reflect a well thought-out plan.
3 Train your faculty to recognize risks and be ready to act. "Faculty really care about students and want them to have a good experience, but sometimes they don't see it in their purview to provide pastoral care or check-ins that may be necessary with students abroad,"says Wiedenhoeft. "They need to notice when students are struggling and to know what to do in an emergency."Some of the topics to cover with faculty include how to recognize when a student is in trouble, what their role should be in response to an emergency or crisis, how they should communicate any issues that arise and to whom, and how they should enforce policies before and during the program. Wiedenhoeft recommends presenting case studies to faculty to help them think through how they would respond in a similar situation.
4 Talk to students about risks in pre-departure sessions."I'm a big believer in student agency— helping them be the best advocate for themselves,"says Wiedenhoeft. "Students are eager to operate in a new environment and usually willing to learn the adjustments they need to make in terms of how they act to be safe in that environment."Students should be told any potential risks related to the location and ways to mitigate their own risk in terms of personal safety and health. They also need information on what to do if they find themselves in an emergency or crisis. For example, in the past several years, European countries have seen an increase in acts of terrorism, says Wiedenhoeft. Kalamazoo College now encourages travelers to Europe to keep a charged phone with them at all times and register with the State Department's Smart Traveler Enrollment Program (STEP) so they receive alerts if something occurs in a particular country.
5 Involve all the constituents on campus, not just faculty leading programs and staff from your study abroad office. As part of your risk management strategy, several campus offices should be included in the orientation and pre-departure process, including the student health center, student counseling center and campus insurance provider. During an emergency, you should reach out to the executive administration, on-campus crisis management team and security/campus police. After an issue is resolved, many of these same groups should be kept in the loop, as well as the alumni association (in case it receives questions) and public relations (for a larger audience and reputation considerations).
6 Have a communication plan in place. It's critical to have a system in place that allows your university to communicate with and account for students and employees in case of an emergency/crisis. Make sure your emergency/crisis response plan includes details on communication: How will the issue be reported? By and to whom? What information needs to be provided, and in what format (email, text, phone call, etc.)? Setting up a communication workflow that includes the names, titles and contact information for anyone who needs to be kept informed will help streamline the process when you encounter an issue that needs to be reported.
7 Create an evaluation process. After each study abroad program, get feedback from students, faculty and third-party providers. Review your program locations regularly, and require on-site staff and faculty to write reports about programs. These steps will help you fine tune contingencies for later trips, as well as revise components of your risk management strategy, if necessary. In addition, have a set debriefing process for use after an emergency occurs. Consider what was done well, what could have been handled better and what procedures should be changed, if any.
Drafting a risk management strategy and reviewing it regularly takes time, but it can't keep falling to the bottom of the to-do list, warns Wiedenhoeft. "Oftentimes we think of these things only when something happens on a program rather than setting aside specific time to do an inventory and make sure our processes are up to date and we're adhering to best practices," she says. "But it's so important to carve out time to review your risk management strategy."If you'd like more information, Terra Dotta has several articles on risk management and related topics in its archives under the heading "Travel Risks."