International Student Enrollments: The Enduring Strength of U.S. Higher Education
August 8, 2017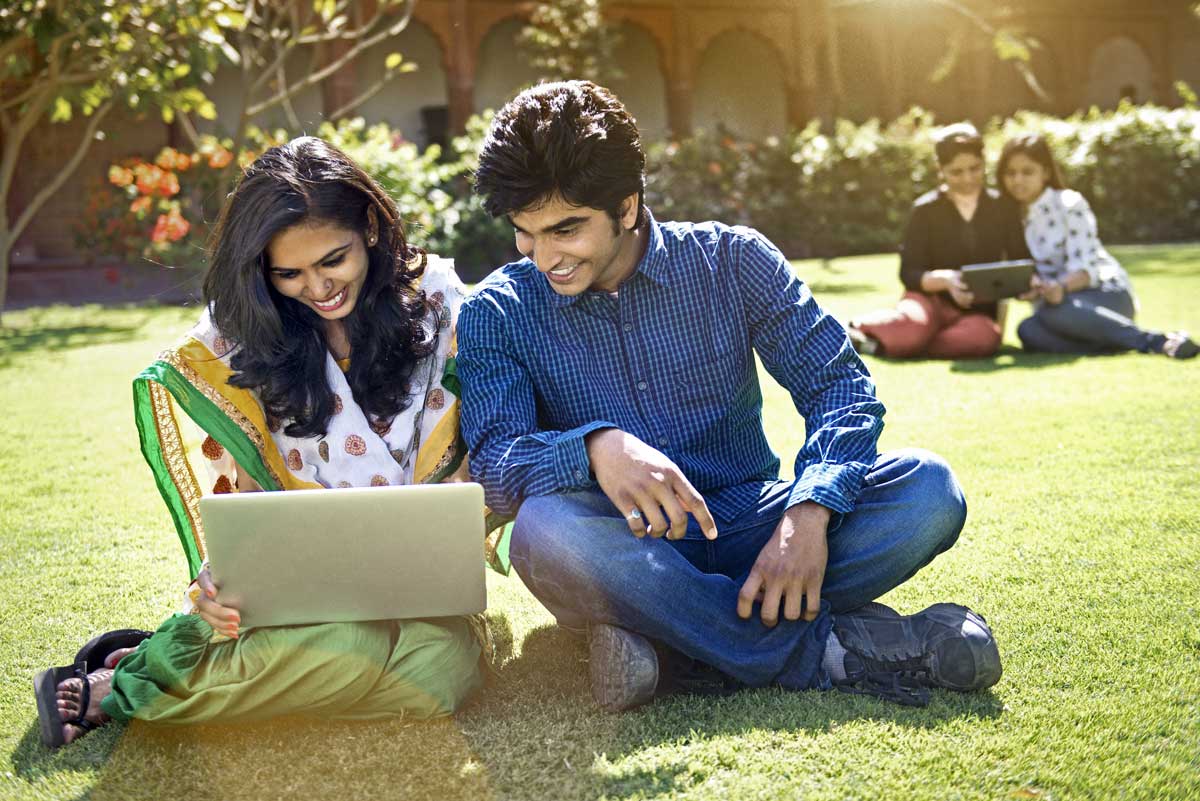 Kerry Geffert
Product Evangelist, Terra Dotta
The first half of this year has been anything but calm for our colleagues in international admissions offices. A season normally suspenseful as they await students' enrollment confirmations, has had that suspense exacerbated by events at home and abroad.
By now, most of us are familiar with the statistic: "Nearly 40 percent of U.S. colleges are seeing declines in applications from international students…."1 That statement, according to a joint survey by AACRAO, IACAC, IIE, NACAC and NAFSA, spread like wildfire this past March. It was picked up by numerous international education publications, news magazines and major newspapers across the U.S.; overseas, the Hindustan Times and Times Higher Education picked up the story. A Google search on the basics of this quote brings up pages of results. Other findings of the survey were mere afterthoughts.
One month before, Science magazine ran a story describing possible doom due to a drop in foreign graduate applications in computer science and engineering.2 The article appeared just a few weeks after the first travel ban issued by President Trump, although the drop was presumed to be more in reaction to candidate Trump's "anti-immigrant rhetoric" than the bans. Either way, for departments increasingly dependent on international enrollments, the lower numbers admitted by several leading universities no doubt caused concerns in both administrative and academic offices.
However, one of the earliest - if not the earliest warning sign came over a year ago in spring 2016. FPP Edu Media and Intead conducted a survey of over 40,000 students in 118 countries, measuring the likelihood of their study-in-the-US plans being affected by a Trump presidency. The alarming result: "60% would be less likely to choose the US as a study destination if Donald Trump were to be elected president."3 Even then, that figure seemed like an exaggeration; however, quoting Ben Waxman, CEO of Intead, The PIE News reported, "I have no illusions that 60% would really not come if Donald Trump were elected president; it won't be that dramatic. But even if a sliver of that – if 10% say 'you know what that's not where I want to be', that's huge."
The Rest of the World Responds
Where students "want to be" is the issue. For many years we have tended to think of the United States as the "holy grail" for higher education, particularly for the STEM fields. The sustained growth of international student representation during much of the past 10 years – whether measured by new enrollments or total enrollments – seems to support the attractiveness of a US diploma (bearing in mind that other factors such as employment opportunities also come into play).
First Brexit and then the US election both seem to have changed the current playing field. Fears of lost enrollments in Britain spurred an active campaign to remind students they are welcome in the UK. The hashtag #WeAreInternational quickly gained the support of over 100 universities, letting students know that educators in the UK still value student mobility.
Other countries have seen an opening for increasing their representation as hosts for internationally mobile students. Germany and Australia, countries already with national strategies for higher education, have parlayed their relative lack of political controversy into greater interest among students. China has quietly (at least not well-publicized in the US media) and with success, increased its efforts in the transnational education realm.4 And France recently announced its own program aimed at climate researchers, "Make Our Planet Great Again."

However, it may be Canada that could benefit greatly from perceived fears and concerns about being an international student in the United States. Certainly there can be a host of factors leading to an increase in applications for admission, including increased recruitment efforts and the relative value of a country's currency. But these efforts may have received a real boost following the US November election. "Online search volumes for education-related queries began to spike sharply in November, and Canadian educators reported a distinct uptick in admissions queries and applications around that same time," reported the ICEF Monitor.5 Of particular note was the increased interest from the US and India, source of 16% of the US's international population and second only to China.6
Is All Gloom and Doom?
Between an inhospitable environment in the US and reports of doom and gloom, and increased competition from other countries, one could easily believe that the proverbial "sky is falling" in American international higher education. Admissions professionals, however, know that interest and applications are only part of the story. While they are important, our colleagues remind us that admissions offers and yield are what count. An application alone does not equate to a student occupying a classroom seat.
To that end, IIE, AACRAO, the Council of Graduate Schools, NACAC and NAFSA collaborated on a survey in May 2017 to examine these "next steps in the admissions process."7 While not an extensive sampling, the results provide some valuable insights as we enter the new academic year. I urge you to read the full report for the details and data, but here are a few highlights:
Undergraduate international yield has decreased 2% overall, but so has the undergraduate domestic yield.
Of the top four destination states for international students, California is up slightly, New York and Massachusetts are holding steady, and Texas is significantly down; however, yield at Texas institutions remains above the national average.
Student concerns expressed to advisors vary from one region or country to another. Students from the Middle East are more concerned about obtaining visas and feeling unwelcome. Students from India noted significant concern (80%) about physical safety [note: the survey occurred not long after the shooting death of an Indian national in Kansas City] and feeling unwelcome. Post-graduate employment and affordability are concerns for students from China, while those from Asian countries are more concerned about obtaining the visa.
Yield of Master's level students may be down considerably. Because of the various implications, this drop could be a reason for some concern.
What Lies Ahead?
So where does this leave us? Will our fears be unfounded or overstated in just a few weeks as some of the recent data imply? As Karin Fischer wrote in a recent Chronicle of Higher Education article, "The simple fact is, we won't know for certain about the true impact of the ban – and the 'America First' sentiments that birthed it – until students arrive on American campuses for the start of the fall semester."8 However, regardless of where the numbers fall – keeping in mind that international education has weathered other storms before this one – we would be remiss to not observe a few take-aways.
Look beyond the gross numbers – I am reminded of the saying popularized by Mark Twain, "There are three kinds of lies: lies, damned lies, and statistics." Not that any of the data presented on this topic were intended to mislead. However, the more recent survey data provided in May provide a clearer picture than some of the general numbers last year. We know our students are not homogeneous; therefore, we should not expect their reactions to events or actions in the U.S. to be the same. It is important to look for those variations by region or country, as well as by academic interests and other possible differences.
Perhaps we have done our jobs well – We know that some of our international students, particularly those sponsored by their home governments and institutions, are coming to the US to gain knowledge to then apply back home. Some have been sent with the expressed intent of returning home to build up their country's higher education system. Over the years this levels the worldwide playing field as systems catch up to the more traditionally strong systems of Western Europe and the US. This is a good thing. But it also means our roles will evolve. Yes, the US will continue to dominate in certain fields for years to come, but we must remind ourselves that our goal is education, not domination. And yes, there are financial implications.
The challenge is ours – As the worldwide playing field for higher education evolves, we cannot remain complacent if we want to remain the leading destination for students. This past admission cycle has shown both the necessity and benefit of creativity. One example is the hashtag campaign promoted by our colleagues at Temple University #YourAreWelcomeHere. At last count, more than 250 institutions have joined this campaign. Other institutions have increased their contact with applicants, providing earlier and greater support to potential students, honing their message of why their institution should be the preferred destination. If we are to take the May survey results seriously, it will be important that this increased support continue once students are on campus. Enrolled students will look to us to help them feel welcomed, and to help with their adjustment to their new environments.
The enduring strength of American higher education – When it seems like the sky is falling, it is easy to throw up our hands in despair. After many years of a more supportive environment for international education, the current climate can cause despair. However, we must remember that we have experienced downturns before, and we have rebounded from them. As an "institution," American higher education continues to be strong. We remain the goal destination for many. We will make it through this period of our history, perhaps not unscathed, but hopefully wiser and better prepared for the future.
Resources