International Education in an Age of Change
November 4, 2019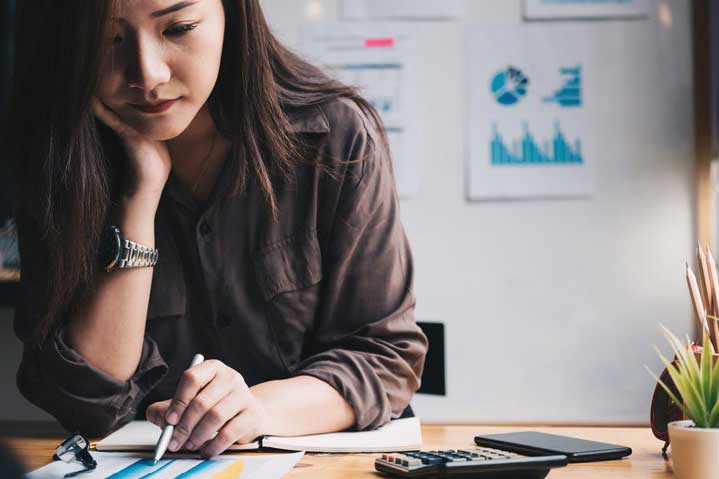 A host of trends are impacting international education, as well as the professional skills required in the field.
The number of international students enrolled in American universities has gradually increased for more than a decade, reaching nearly 1.1 million students in 2017-2018, according to the 2018 Open Doors® report from the Institute of International Education. However, despite the growth of international student enrollment in both the U.S. and throughout the world, several megatrends are affecting higher education that could impact these numbers, as well as the profession of international education.
Consider the rising role of online programs. A 2018 study entitled "Envisioning Pathways to 2030" asserts that 13 million students are enrolled in cross-border, online programs—three times the total number of globally mobile students.
"Our field is international education, which suggests a physical world with geographic borders," says Chris R. Glass, Ph.D., an associate professor in Educational Foundations & Leadership at Old Dominion University. "But the most important things happening in our field now are in a digital world that is borderless and global."
AN EVER-GROWING LIST OF INFLUENCES
Burgeoning technologies such as online learning are just one trend impacting international education. Many in the profession pay attention to influences that most closely affect them, such as concerns about safety, changes to immigration and visa policies, and nationalist rhetoric from political leaders. While these all merit thoughtful consideration, examination of the field through a wider lens is critical.
"In terms of trends, it's easy for us to think in our silo about the field of international education," says David Di Maria, Ed.D., Associate Vice Provost for International Education at the University of Maryland-Baltimore County. "At the same time, we have to recognize that international higher education is part of higher education and think about the trends that keep our presidents, chancellors and provosts up at night, whether that's enrollment or Title IX."
Contemplating such an expanded scope of factors and trends may seem daunting, but doing so is imperative, in order to ensure that international education remains a priority on your campus and that globally mobile students remain attracted to your university and programs. And that may require redefining the necessary skill set and knowledge base of international education professionals.
3 Avenues for Gaining More Knowledge
In the fast-paced profession of international education, the skills and knowledge needed to thrive in your career and best help students succeed are constantly evolving and expanding. Here are three paths to continue learning:
Degrees and Certificates – "Formal education is key," says David Di Maria, Ed.D., Associate Vice Provost for International Education at University of Maryland-Baltimore County. "There is a shift taking place in terms of senior international officers, where you don't necessarily need a degree in French or political science. It might be more relevant to have a doctorate in international education, where you take courses on curriculum integration in study abroad, internationalization as organizational change and so on." Many graduate degree and certificate programs now focus on international education administration.
Conferences – There are numerous valuable conferences and seminars within international education, but think outside the box, too. Di Maria plans to attend the National Association of College and University Business Officers Global Operations Forum to gain ideas. Florida International University just hosted the International Virtual Exchange Conference, which strives to advance the field of online international learning. "You can learn a lot by going to different conferences than you are used to attending and meeting people outside your field," says Chris R. Glass, Ph.D., an associate professor in Educational Foundations & Leadership at Old Dominion University.
Experience – "It's one thing to have credentials, but how have you applied the knowledge you've obtained as a result of those credentials?" asks Di Maria. "The more you can do to expand the breadth of your experience, the better." He recommends getting involved at the regional, state, national and international level of your professional associations. In addition, volunteer in local groups such as the Rotary International. "Look for connections regardless of what your 8-to-5 desk job might be," says Di Maria.
SHARPENING THE PROFESSIONAL SKILL SET
The field has long recognized a core set of competencies for employment in international education, including skills related to advocacy for comprehensive internationalization, intercultural communication, strategic planning and financial stewardship. But as the world changes, so does the list of skills necessary to thrive in international education.
Up-and-coming professionals should become familiar with these six areas, among others—and perhaps even gain expertise in one or two of them:
Data Analytics
Big data has become a buzz phrase in industries as varied as healthcare and manufacturing, and international education is no exception. "The ability to use data systems to monitor trends and identify opportunities is going to be really important in the future," says Glass, who studies international students and is senior editor of the Journal of International Students. "We're going to have to be able to talk about data and use systems to make better decisions."
Customer Service
Many institutions have viewed international students as sources of revenue and, unfortunately, taken for granted that they will continue to pour into the U.S. because it offers the best educational options. But a 2018 report from IDP Education of nearly 3,000 international students shows that the United States ranks last among five English-speaking destination countries in terms of affordability, safety and visa requirements. To continue attracting international students, universities need to be more customer-centric, suggests Glass. "We need to double down as international educators on being student-centered as we design all of our processes from their point of view," he says.
Learn Management
As administrative budgets remain static or are reduced at many institutions, it's important that international education offices deliver value and optimize work processes. "We always want more staff and more resources, but are we operating as efficiently as we could or should with what we currently have?" asks Di Maria. "If you can conduct lean process improvement exercises, such as value stream mapping, you may stave off waste and reallocate resources."
Distance Learning
More global students are beginning to seek educational opportunities online or at culturally proximate locations closer to home. According to an earlier report by the authors of "Envisioning Pathways to 2030," there are three times as many Malaysian students in branch campuses of United Kingdom universities in Malaysia than those going to universities in the U.K. "There's a lot of interest in developing micro campuses and online degree programs around the world," says Glass. "That's where I see institutions making strides."
Systems Thinking
It's critical to understand how international education fits in the overall mission and goals of the university. "International educators need to think about how they can avoid being seen as another unit asking for handouts from the administration and instead be viewed as part of the solution in higher education," says Di Maria. "They need to demonstrate how internationalization can be the rising tide that lifts all boats." In August, internationalization was one of two themes for University of Maryland-Baltimore County's leadership retreat. Approximately 300 attendees from across campus discussed the importance of internationalization related to curriculum, learning outcomes, global operations, research and much more.
Social Media
Universities need to tap into the power of social media outlets, ranging from Twitter to Snapchat and Instagram. "We need to embrace new thinking in the digital space and not just for marketing," says Glass. "I'm talking about a much more proactive stance than simply recruiting people. [Social media can be a tool] for really understanding and serving our population of international students."While these areas are all impacting international education, it's also important to think ahead. "The current is past," says Glass. "We have to think about what's going to happen 10 years from now in our field." What will your staff need to know—and do—to attract, retain and serve the next generation of globally mobile students?
"The current is past," says Glass. "We have to think about what's going to happen 10 years from now in our field."