ICE Guidance Points to Need for Agility
July 16, 2020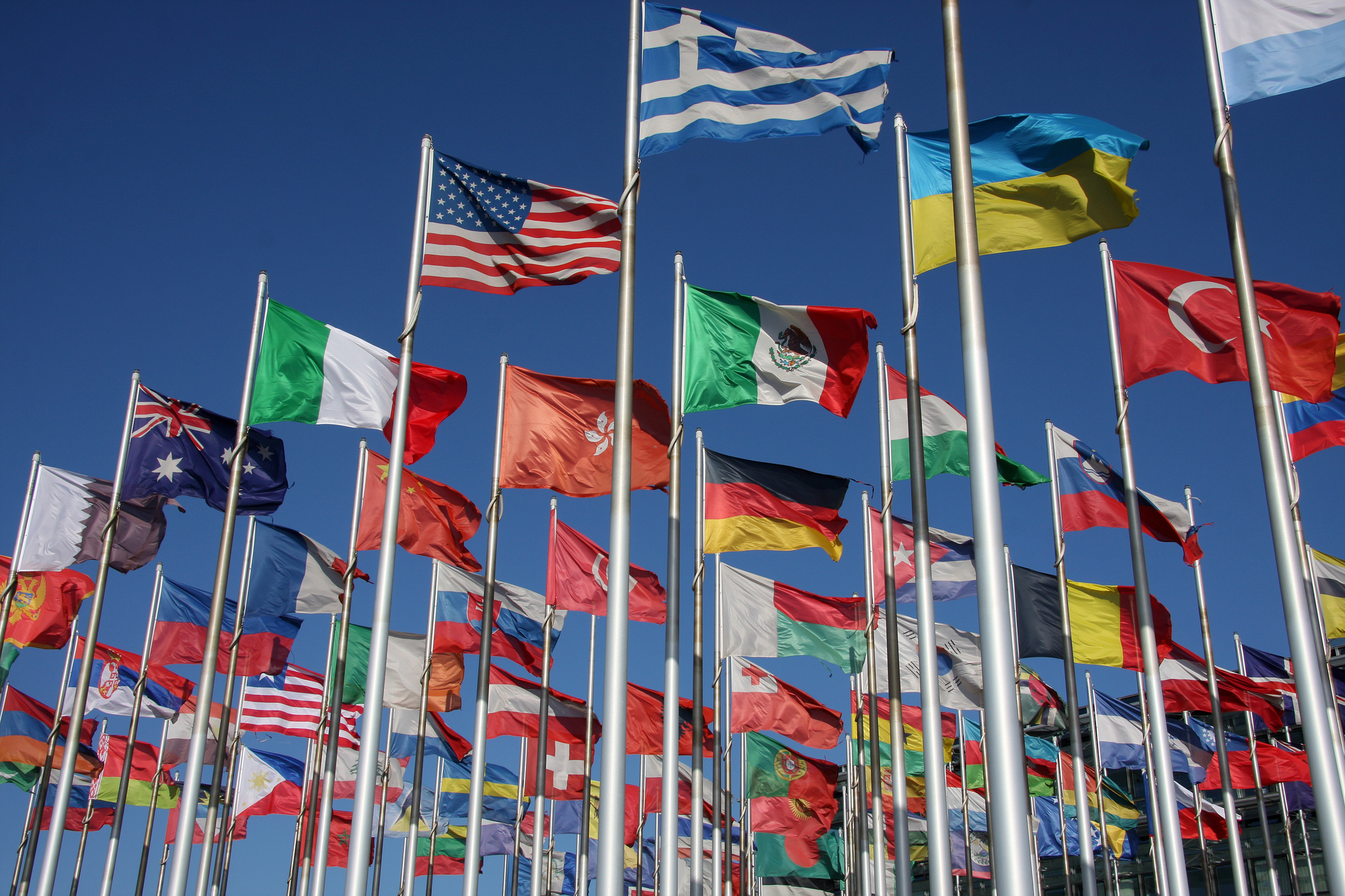 Terra Dotta offered help with solutions, new tool.
During an already challenging summer as higher education institutions contemplate how to hold classes this fall during the ongoing COVID-19 pandemic, U.S. Immigration and Customs Enforcement (ICE) threw out another curve ball Monday, July 6, for international education offices.
The ICE guidance said international students at U.S. institutions with only online classes would no longer be allowed to remain in the United States. For thousands of students, the new policy could have effectively ended their studies in the United States and forced a return home. And for colleges and universities offering both in-person and online classes, the guidance would have prompted an avalanche of paperwork in order for international students to stay in the country.
It was a rapidly evolving situation. Two days after the announcement, Harvard University and the Massachusetts Institute of Technology, which both plan to offer mostly online instruction during the coming semester, filed a lawsuit seeking a temporary restraining order to prevent the government from moving forward with the policy. A coalition of other higher education institutions followed in their path by filing amicus briefs opposing the guidance.
And on Tuesday, July 14, ICE walked away from its plans, telling a U.S. District Court judge that it would return to the status quo, which was announced in the spring as the global health crisis unfolded. At that time, the agency relaxed the rules that required international students spend the majority of their time in face-to-face teaching to maintain their legal immigration status and allowed them to complete their coursework online.
For now, it seems that international students were spared, but ICE's original announcement makes clear that international education leaders must be on alert for other ways the federal government could limit international students in the United States.
And that means they must be ready to quickly pivot when — not if — new policies come down the line. That's why, in response to the guidance, Terra Dotta swiftly developed a tool that streamlined the process to help institutions comply with the new guidance and ensure eligible students can continue their education.
"The now-rescinded guidance and the potential for changes in the future underscore that schools may have to be able to change their procedures very quickly to adapt and conform," said Kerry Geffert, an international education expert and Terra Dotta's Product Evangelist.
How to be ready to adjust:
With future uncertainty likely, there are steps institutions can take now to ensure they remain agile and ready to adjust as needed. Here are five ways Terra Dotta can help.
1. Communicate, communicate, communicate
As the COVID-19 pandemic continues, international education offices must regularly reach out to new and returning international students with the latest information and guidance on any steps they need to take to ensure they can continue their education.
"That communication has to happen from that office because that's their trusted source," said Travis Ulrich, Managing Director of Strategic Accounts and ISSS Product Manager with Terra Dotta. "This isn't a message board or group of students talking in WeChat."
Terra Dotta can help with the messaging through the communications tool in our online portal, which offers the ability to securely exchange information and update documents. International education offices can communicate with students via email and SMS through the tool, which tracks and retains exchanges. It also can send automatic email notifications to students.
2. Continue the work virtually
As institutions remain closed and international education teams continue to work virtually with students in different countries, platforms that support a virtual office environment are critical. With Terra Dotta, students and international offices can go paperless and access whatever information they need from home.
For students, the solution uses a check-mark system so they can understand what they need to do to remain in compliance. Students also can upload copies of documents to the platform, allowing for quick access to important information to all users.
Within international education departments, team members can share internal notes, receive alerts when students complete requirements and easily monitor the immigration status of any student.
3. Be ready for quick pivots
According to the guidance that ICE has now dropped, colleges and universities would have had to quickly update I-20s and other immigration documents to ensure students retain their immigration status. For institutions with hundreds or thousands of international students and without an automated system, that mandate could have prompted a tedious process.
In response to ICE's announcement, Terra Dotta enhanced its solution by leveraging current SEVIS batch reporting functionality to streamline this important step. The enhanced tool allowed for administrators to select a specific population of students and update their I-20s in bulk with the necessary information to simplify the time-consuming task of adding remarks to certify their program status.
Introduced on July 13, it took just a week for Terra Dotta to build this new utility, which did not require an update or installation. Instead, our clients had immediate access to a solution that would have made it easy to comply with the new guidance if needed. The rollout is a good example of how quickly our SaaS product can respond to the next volatile regulation or guidance that moves forward. "We're uniquely positioned as a company to respond to this in a very agile way," Ulrich said.
4. Centralize your data
ICE's July 6 guidance would have required international education offices to quickly pull in details from departments across the institution to confirm whether classes were being held online or in person. And though that guidance is no longer in effect, it was a reminder of how important it is for campus-wide systems to be fully integrated with each other.
Terra Dotta can do that. It easily integrates with other computer systems that higher educational systems use to gather the critical data and ensure that international education offices have the most up-to-date information available. With it, international education leaders can also quickly create reports to answer any number of questions — from how many international students are currently in the United States to how many may be affected by online-only classes to how many live in a residence hall where a student has been diagnosed with COVID-19.
In the coming days, weeks and months as the pandemic persists, college and universities will face only more challenges and demands.
"We understand that, especially in this current climate, it's becoming increasingly difficult to provide a high level of support to students," Ulrich said. "We want people to know that, as best we can, we'll get them through this by providing tools that offer a higher level of service at a time when they need it most."
5. Tune in
While the turmoil of the recent immigration guidance has seemingly passed, many international education professionals still have looming questions: How do we balance administrative directives with the welfare of our students and scholars, as well as our own staff members?
Join us for a live webinar on Thursday, July 23, at 2:00pm ET as we discuss present challenges and opportunities when it comes to welcoming international students back to campus with representatives from the Office of International Students and Scholars at the University of Nevada, Reno. Register here.