How Case Western Reserve University Uses Social Media and Terra Dotta to Recruit in a Virtual World
February 17, 2021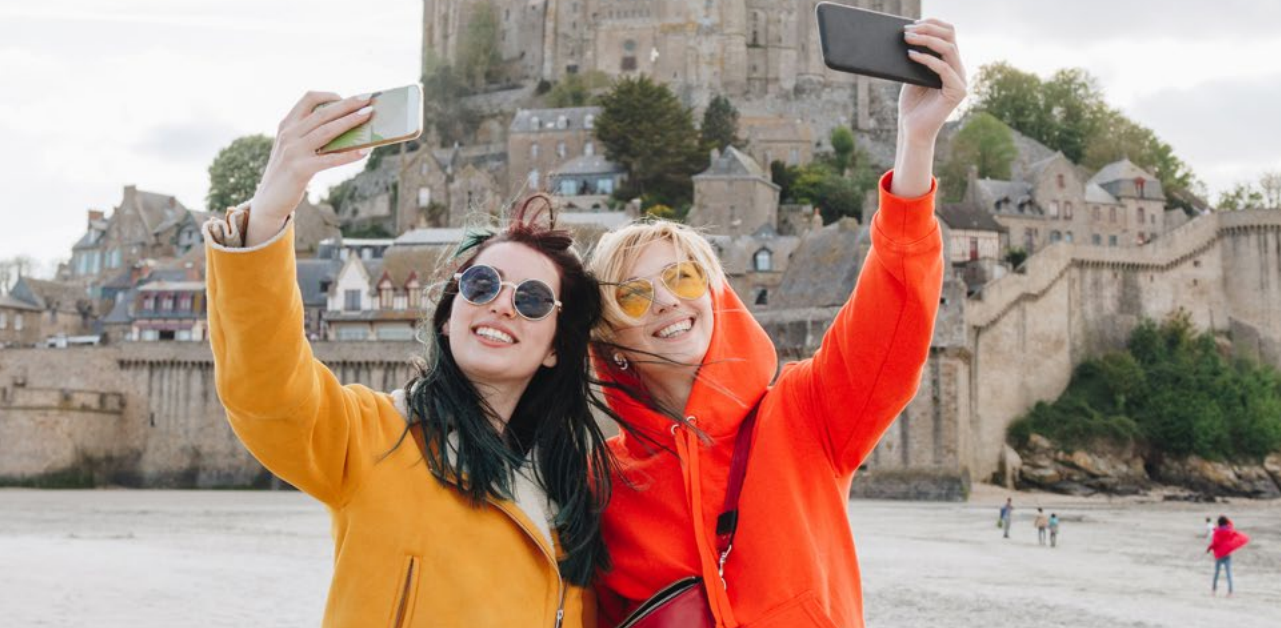 With the widespread use of virtual delivery for day-today campus operations, international opportunities must be marketed appropriately and effectively. No longer can flyers be posted on campus for passing eyes to see, nor can in-person information sessions be hosted. Marketing global opportunities has taken a virtual turn. At Case Western ReserveUniversity (CWRU), they have embraced the virtual switch, ramped up their social media, and even saved some money by not printing their marketing materials.
Photo Contest
One way in which CWRU has utilized social media and their Terra Dotta site is through a photo contest with the intention of highlighting global experiences and encouraging other students to pursue international opportunities. Students submit photos, their name, major, location of study, and a comment about the photo.
The photo contest has several different categories—each with their own prize.
Overall Winner: $75
The World is Your Classroom: $75
Cultural Experience: $50
Spartans Abroad: $50
Scenery: $50
Facebook's Most Likes: $50
CWRU's Center for International Affairs can easily access these photos later on for marketing purposes with all of the information populated into their Terra Dotta platform. Autumn Beechler Stebing, Assistant Director of Education Abroad, said, "If I need to find a mechanical engineering student who studied abroad, I can easily search Terra Dotta and find what I need. The photo contest really helps us advertise just how many education abroad opportunities we offer."
Aside from the photo contest, they have a variety of posts for their weekly content: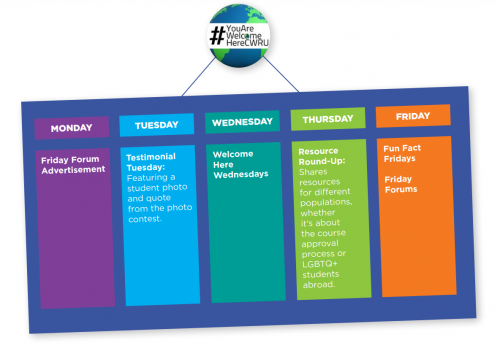 "Fun Fact Fridays" are the most popular day of the week on social media for study abroad marketing, but the most shared posts of the week for both study abroad and ISS are "Welcome Here Wednesdays." These posts showcase a video created by another member of the CWRU campus community to promote the #YouAreWelcomeHereCWRU campaign. Business Systems Analyst, Alec Jokubaitis, was the individual to spearhead this campaign. As a spin off the hashtag #YouAreWelcomeHere, the posts in the campaign both show and value different walks of life at the university. Whether it's international students on campus or departmental staff, the idea is to show that Case Western Reserve University is a welcoming space for everyone.
On Fridays, CWRU'S Center for International Affairs also hosts forums. Right now these are information sessions on Zoom and Facebook Live. By hosting the forum on Facebook, students who have liked their page will receive a notification that they are live, which is just another notification method to reach students. And with their Facebook's Most Likes Photo Contest category, more than 1,000 people have liked the page!
The Friday Forum sessions cover locations in which students can study like Oceania and Europe, but more of them are on specific majors and identities of students, like how to study abroad as a pre-med, an alumni panel with the engineering peer advisors or diverse students. With an individualized approach, students will know that there is an opportunity for them.
Recruiting for the Return of Global Opportunities
Although 2020 has limited international experiences, Beechler Stebing predicts that the return of study abroad will be strong.
"First-year students still want to study abroad. Students who did not embark on their journeys this year may still be able to fit a global opportunity in their academic plans. Now is the perfect time to market to prospective students."
While using social media as their main marketing platform is new to CWRU's Center for International Affairs, in just six months of actively focusing on social media marketing efforts, they have seen around a 37% increase in followers across all social media. As they continue to prepare for upcoming global opportunities, they are currently using the advising application in their Terra Dotta site to gain accurate data on where students have heard about study abroad opportunities. With this set of data, they can advise future marketing communication strategies and fully prepare for the return of education abroad.
Looking for social media recruitment strategies? Learn more in Terra Dotta's E-Book: Student Engagement: Using Social Media to Recruit for International Education Opportunities.