Four Ways to Boost International Student Enrollment
August 18, 2020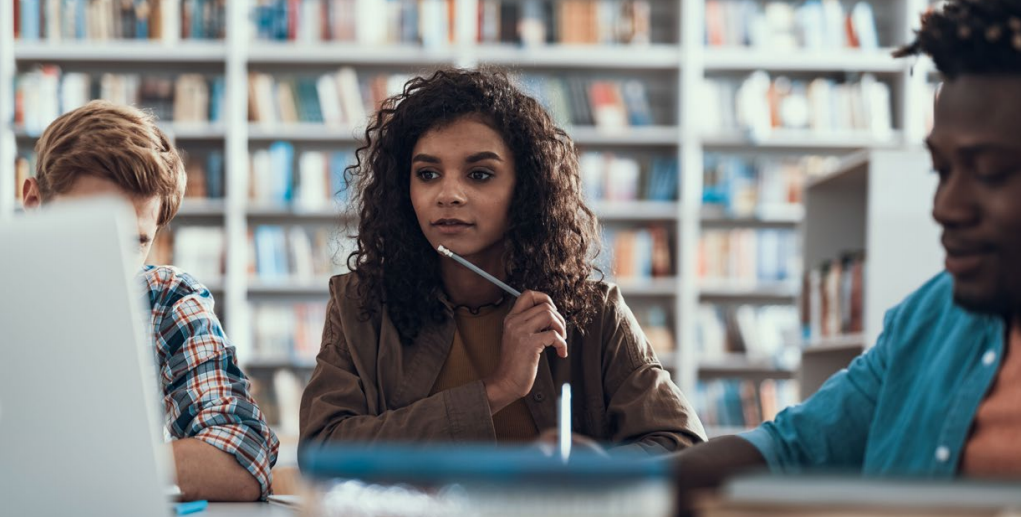 As we adjust to the 'new normal' in international education and as travel restrictions are lifted, it's time to get serious about re-engaging students in global opportunities, particularly international students.
Environmental, political, social and economic factors can play a large role in where students decide to study and as countries grow more robust international programs, U.S. higher education institutions must keep up.
Here are four ways to boost enrollment:
#1 Diversify
Don't have all your eggs in one basket. If the majority of your students are coming from one specific country or region, you open your institution up to big problems if disaster strikes there. It could be financial turmoil, a government coup or a massive weather event. Kerry Geffert, Terra Dotta Product Evangelist and international education expert, remembers an issue in the 1980s when one country stopped paying its students' bills. The lack of payment led to a variety of questions.
"What do we do with the students? Kick them out? Let them continue to enroll? It's their government's issue. They're merely pawns in this," he says. "It happens."
Yet, still, many institutions have a pipeline of students coming from a single country, especially as word-of-mouth grows as alumni tell their friends and family about their great experience on your campus. While word-of-mouth is vital, it's also critical that international education leaders always look for new countries and regions to pull students from.
#2 Consider your programs
U.S. institutions already provide a strong academic experience for students, but there's always room to grow. And some countries, particularly Australia and New Zealand, have made big efforts to bolster their offerings in fields such as science, research, biology, agriculture and horticulture. At the same time, students are seeking out experiences where they can perfect their language skills to better compete in the global workforce. Look for ways that your own institution can better promote its opportunities—or create new ones—to meet the needs of today's international students.
#3 Build a welcoming place for students
New U.S. policies and nationalist rhetoric from government leaders may make the United States seem like a less welcoming place for international students. But institutions can combat the headlines and demonstrate that they are eager for students from around the world to make their campuses home. However, simply holding an annual international food festival and culture week, is not going to cut it.
Help them with any questions about visas and other requirements to ensure they maintain their status. Up front, make sure they know that you're a trusted and reliable source for accurate information, so when there are any questions, they know they can turn to you and not hope they land on the right answer during a Google search.
Consider the details. That might include ensuring there's food in the dining hall that students from China or Kenya will recognize or adjusting the dining hall schedule for students who are observing Ramadan.
Other items to consider include finding places for international students to worship and creating activities that foster relationships between U.S. and international students. One example might be building an intramural cricket program where students from India and the United States can play together.
Engaging strategically with student cultural organizations on campus—such as associations for Chinese or Pakistani students—also is critical to not just connect with prospective students whose friends or family members are involved in the groups, but to build events and programs that will ensure that all students feel welcome.
#4 Promote your success stories
Alumni pride is a big part of the U.S. college experience. Long after graduation, we wear our school colors and slap a bumper sticker on our car. But that's a uniquely American tradition. Often, when international students graduate and return to their home countries, they don't stay connected. That should change — especially because your overseas alumni are your very best ambassadors.
International alumni can talk up their experience in their home country with parents and students. They may be the source of potential scholarships and other development activities. They can even celebrate current students from their home countries when they return for breaks.
"It adds credence to your reputation," Crawley says. "Alumni can be very helpful."
All of these efforts take work, but Geffert says it can be worth the time.
Learn more about the challenges U.S. universities face when trying to attract international students along with the best ways to scale your programs, diversify, and build a welcoming environment for your international students in Terra Dotta's E-Book: Global Student Mobility: Driving International Student Interest Back to the U.S.