Creatively Responding to Limited International Student Mobility
October 21, 2020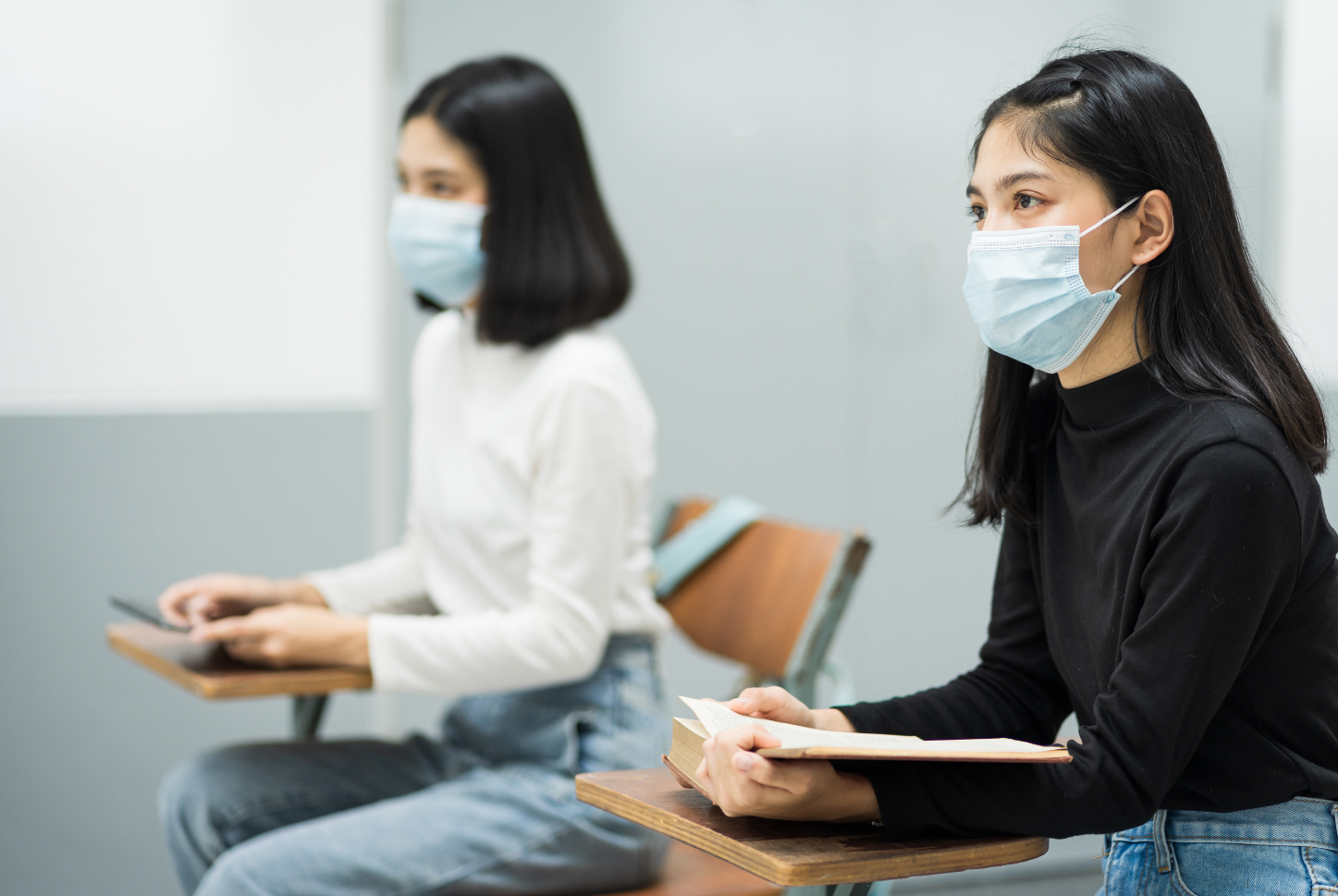 This blog was written by Education Abroad staff at the University of North Carolina at Chapel Hill: Jing Liu, Program Director for Asia-Pacific and the U.S., and Derek Shepard, Study Abroad Advisor for Asia-Pacific and Domestic Programs.
Ever since the arrival of COVID-19 in early 2020, the field of international education has been all but plunged into its 'dark ages.' Student mobility has dwindled to almost nothing and both students and staff alike are faced with the challenge of thinking creatively.
One such opportunity arose specifically targeting international students, the most significant number of whom come from China. At the University of North Carolina at Chapel Hill (UNC-CH), there are over 500 degree-seeking international students from China who are unable to travel to the U.S. to attend courses in person. Through a variety of partnerships, negotiations, and close collaboration across campus departments, UNC-CH Education Abroad staff identified several "study abroad" options for these students that would allow them to maintain their student visa status and obtain an in-person classroom experience.
Identifying the need — The first time
It can be easy to overlook international students as a key component of the demographic Education Abroad serves, and doubly so when they are "studying abroad" in their home countries. With the closure of borders, the shutdown of consulates and the ever-changing visa and immigration policies, it became painfully clear this past summer that many international students would not be able to return to campus in time for the fall semester. Many were concerned about their immigration status and the ability to continue with their academic progress.
Exploring options
As the chaos in the spring settled down, it was time to explore options. With typical fall deadlines already passed, Education Abroad staff at UNC-CH began identifying options in mid-May for their Chinese international students. This was prompted by inquiries from students and their self-advocacy, and the ability to finally function outside of crisis mode.
The study abroad staff immediately turned to their institutional exchange partner in China to gauge their capacity and ability to accept Chinese nationals. They targeted universities in China that had visiting student programs, as well as providers for customized programs. By also working collaboratively with partners in South Korea, they were able to curate opportunities for the Korean international students, a much smaller pool of students. While they were extremely gracious and generous with exchange allowances, it was a mere drop in the bucket compared to the student population in need.
For the Fall 2020 semester, UNC-CH has 33 Chinese students and four Korean students on various home country programs. Those who are not "studying abroad" in their home country are participating in online distance learning, with some courses synchronous and others asynchronous.
Student perspective
Many students not "studying abroad" have had to quite literally turn their lives upside down to participate in synchronous online courses from 2:00am-9:00am in China. However, for those 33 students that are "studying abroad", the opportunity has given a unique approach to global education.
Peng Xu, a student currently on exchange at Fudan University said,
"Doing the exchange program at Fudan this fall has been one of the best decisions that I have made in 2020. Having been quarantined for several months, I was eager to re-engage in in-person college life instead of staying home and seeing people only from Zoom during the midnight hours in China.
Fudan is such a great choice, as it not only provided me a chance to get involved with so many unique academic experiences that can only take place here (e.g. performing Beijing Opera with famous performer teachers, learning Buddhism philosophy from layman Buddhists, and writing essays on Chinese cultural relic by visiting them in Shanghai museums), but it also allowed me to bring what I've learned in Chapel Hill back to my hometown and collide with different sparks. Last Wednesday, I gave a lecture about the intersection between neuroscience, consciousness, and Buddhism in my class. It was so well-received that my professor decided to add this part permanently to her future course curriculum since it showed a brand-new direction that Buddhism can go to in the 21st century.
On top of that, Shanghai is undoubtedly the center of China and it is much easier to communicate and cooperate with community members offline. As the Deputy Director of the Duke-UNC China Leadership Summit, I am now able to invite my potential speakers face-to-face for a quick cup of coffee on the Fudan campus. I can also meet with one of the post-doctoral candidates that did a Zoom interview in my UNC-CH neuroscience lab the next day to discuss more about his research and how we can collaborate later.
I know some might think it is weird to "study abroad" in my own country, but during this special pandemic period, I really appreciate that the UNC-CH Study Abroad office and Fudan University could offer me this precious opportunity to step back to look at my original identity and culture, immerse myself into the Chinese college life that I have never experienced before, and try to set up one more bridge between China and the U.S. when the whole world is splitting apart."
Identifying the need — The second time
Thinking ahead to the spring semester, it's evident once again that these students will face similar challenges as they did for the fall. The difference this time around is that most will have a full semester of virtual learning under their belt and utilize that experience to make a more informed decision.
Building on the foundation laid in May, Spring 2021 will look very similar to Fall 2020 in terms of options, but now information regarding these programs can be shared with students sooner, and international educators can continue working to identify additional opportunities.