Combatting the Climate Crisis
February 11, 2020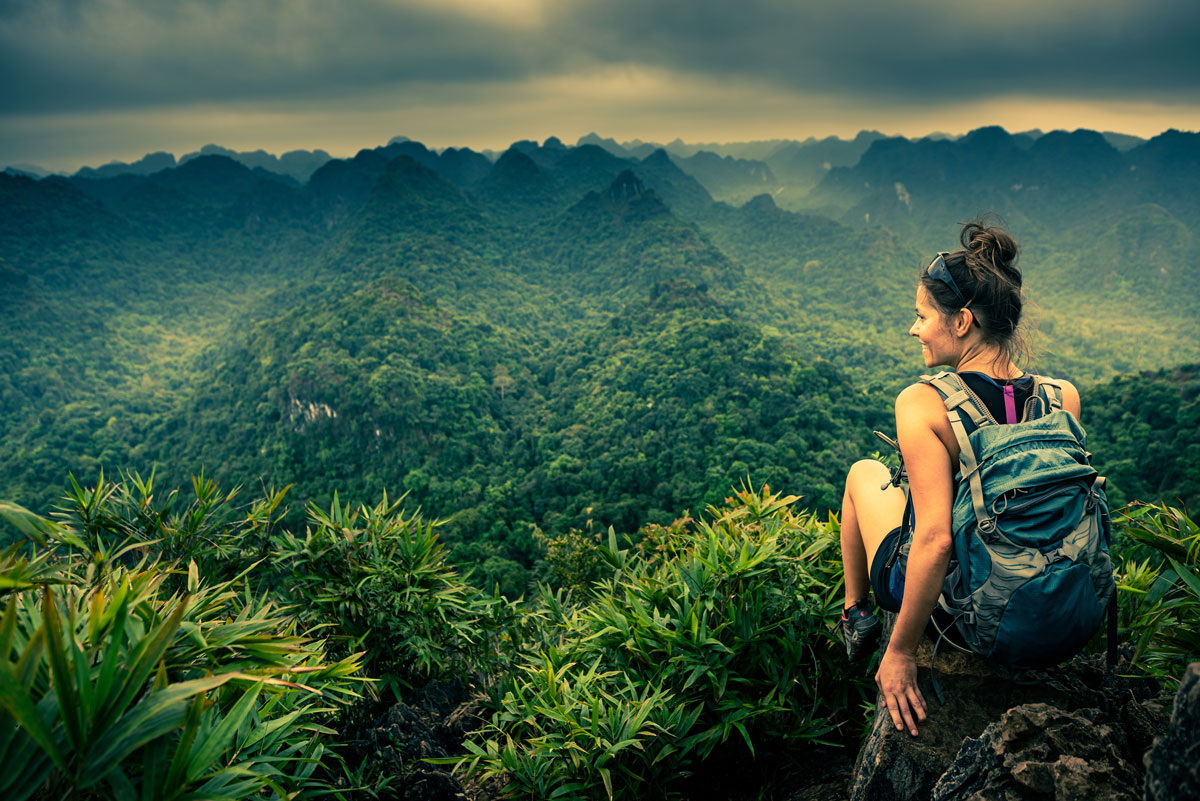 Education abroad offices and third-party providers are implementing carbon offset programs and other sustainability initiatives.
In fiscal 2018, students from Virginia Commonwealth University (VCU) in Richmond, Va., flew more than 8.3 million miles for education abroad programs, emitting 4,000 metric tons of carbon dioxide. While that accounts for only 3% of VCU's total carbon footprint, staff in both the Global Education Office and the Office of Sustainability wanted to do something about it.
"As much benefit as study abroad has to all parties involved, including students, faculty and the institution, it certainly has this unavoidable detrimental effect on the world in terms of the carbon footprint," says Stephanie Tignor, Director of Education Abroad at VCU. "We can't ignore that now that we're faced every day with the realities of climate change."
Beginning later this year, the 750 or so students who travel internationally for semester exchange programs, internships, service learning courses, research and more will have the opportunity to participate in a carbon offset program. When students sign up for an educational program, they will be able to utilize an online tool to calculate their carbon footprint based on their itinerary, then purchase carbon offset credits. The university is still working out the details, but those credits may be used for an array of projects that reduce greenhouse gas emissions, such as reforestation initiatives or wind and solar energy projects.
"Sustainability is a global issue," says Wyatt Carpenter, Sustainability Project Coordinator at VCU. "We are really excited to support students traveling all over the world and having these transformative global education experiences, but we also want them to understand and be mindful of the impact their travel has on the world."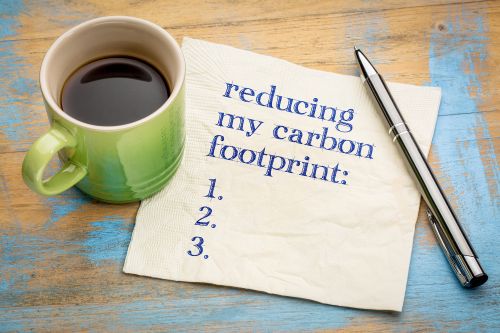 Reducing Your Carbon Footprint
During the 2017-2018 academic year, more than 341,700 U.S. students received academic credit for study abroad with an additional 38,400 students participating in non-credit work, internships, volunteering and research, according to the Institute of International Education's 2019 Open Doors® report. To help compensate for the ensuing effect of all that air travel, some universities and third-party providers have instituted carbon offset programs.
This year, AFS Intercultural Programs launched a voluntary carbon offset program for its flagship high school exchange programs. In 2021, it will become standard practice built into the core program. That's a significant move for AFS, which has more than 12,000 participants annually and 60 network organizations around the world. "If we make a bold commitment, maybe other organizations will, too," says Daniel Obst, President and CEO of AFS Intercultural Programs. "I fundamentally believe it must be a community-wide effort. We all need to take action on this."
Carbon offsetting is just one component of the organization's commitment to sustainability. AFS has also started to implement a reduction plan to produce less waste that includes both operational and programmatic adjustments. For instance, AFS has replaced many in-person meetings with online ones using Zoom, a cloud-based video conferencing platform. In 2019, the company placed 7,000 Zoom calls and replaced one in-person meeting of the board of trustees with several Zoom meetings. "It has really changed the way we work," says Obst. "So much interaction is taking place, but it doesn't require travel."
On the programmatic side, AFS has launched a pilot program to replace some air travel within Europe with train travel. In addition, it has started virtual exchanges, where classroom-to-classroom interactions among students in different countries take place online. "It doesn't replace in-person interaction, but it's allowed us to expand our impact more broadly," says Obst.
Making Sustainability Part of the Curriculum
The Foundation for International Education (FIE), a non-profit educational organization in the United Kingdom, began carbon offsetting business travel in 2012 and has taken the step of carbon offsetting all roundtrip student travel from the U.S. to the United Kingdom and Ireland as standard practice beginning this spring. The entire cost is absorbed by FIE. John Pearson, Senior Vice President – Operations at FIE, says the industry needs to go beyond organizational changes. "As educators, we can't teach future leaders and not talk about the climate crisis," he says.

Lessons learned during a study abroad trip have contributed to Carpenter's work at VCU and the soon-to-be-implemented carbon offset program there. While a student at the university in 2012, Carpenter participated in a program in Panama studying songbirds that migrate from the wetlands near Richmond to mangroves around Panama City. The students witnessed firsthand the detrimental effect of climate change on the avian habitat.
When Carpenter began working in the Office of Sustainability, he gained a deeper understanding of how traveling to South America to conduct research to help the migratory birds also contributed to the demise of their ecosystem. So he teamed with the professor who led the study abroad program to approach Tignor and her peers in the Global Education Office about instituting the carbon offset program.
Like the Foundation for International Education, AFS also incorporates lessons on sustainability into its curriculum. For example it created the Effect+ Global Citizen Education Workshop to advance the United Nations' Sustainable Development Goals. "It's a short training program for young people focused on intercultural learning and taking action in their communities around one of the sustainable development goals," says Obst. Effect+ had 5,000 participants last year.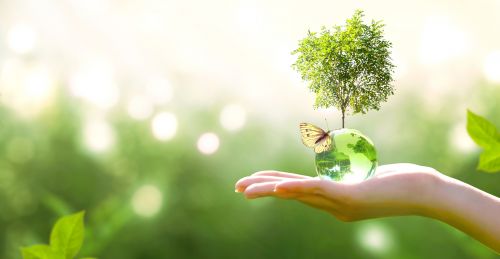 Six Steps Toward Sustainability
Implementing a carbon offset program and other sustainability initiatives may seem daunting. Consider these six steps on your journey toward offering environmentally-friendly education abroad:
Get buy-in from key leaders. This may include program directors, deans or the president of the university. "It has to start at the top," says Pearson. "If senior leaders don't walk the talk, then you will bang your head against a brick wall."
Align your plans with institutional goals. Before devising departmental sustainability strategies, check out what your university is doing about sustainability and carbon neutrality. VCU is a signatory of the American College & University Presidents' Climate Commitment, an agreement among hundreds of universities to make the principles of sustainability fundamental to every aspect of higher education. VCU's goal is to achieve climate neutrality by 2050.
Partner with sustainability experts on and off campus. "There is no way we could have launched a carbon offset program without the support of the VCU Sustainability Office," says Tignor. "Partnering with people who are experts and have experience in this area would be a really good first step." If your school doesn't have sustainability experts on campus, consider a third-party provider. FIE teams with ClimateCare for its carbon offset program.
Conduct a sustainability audit. As co-founder of FIE, Pearson spearheaded a sustainability audit of his company about 15 years ago. "Every department looked at what they were doing in terms of their sustainability impact and how they could improve it," he says. "Then each department set targets to try to lower their carbon footprint." The audit can help point the way to many planet-friendly practices, from energy efficient lighting and office waste reduction to water conservation and use of green cleaning products.
Create a sustainability taskforce. Rather than tackling the issue on your own, build a team. The AFS Sustainability Taskforce includes internal and external stakeholders, such as staff members and program alumni, who help the organization formulate long-term plans for sustainability.
Take action! "Don't get sucked into an esoteric debate about what is better or not better, what is greenwashing or not greenwashing," says Obst. "You need to have discussions like that, but they shouldn't prevent you from doing something. If you debate endlessly about what is the purest thing to do, then you end up doing nothing."

Focusing on sustainability requires perseverance, time and the commitment of other like-minded organizations and universities. "You are not going to solve the climate crisis overnight on your own," says Pearson. "What you can do is think about your own spheres of influence – those immediately around you. That's where you start. When you meet short-term and medium-term goals, they can snowball into something much larger." Something that just might impact not only your campus, but the whole world.