Capturing the History of International Education
January 13, 2020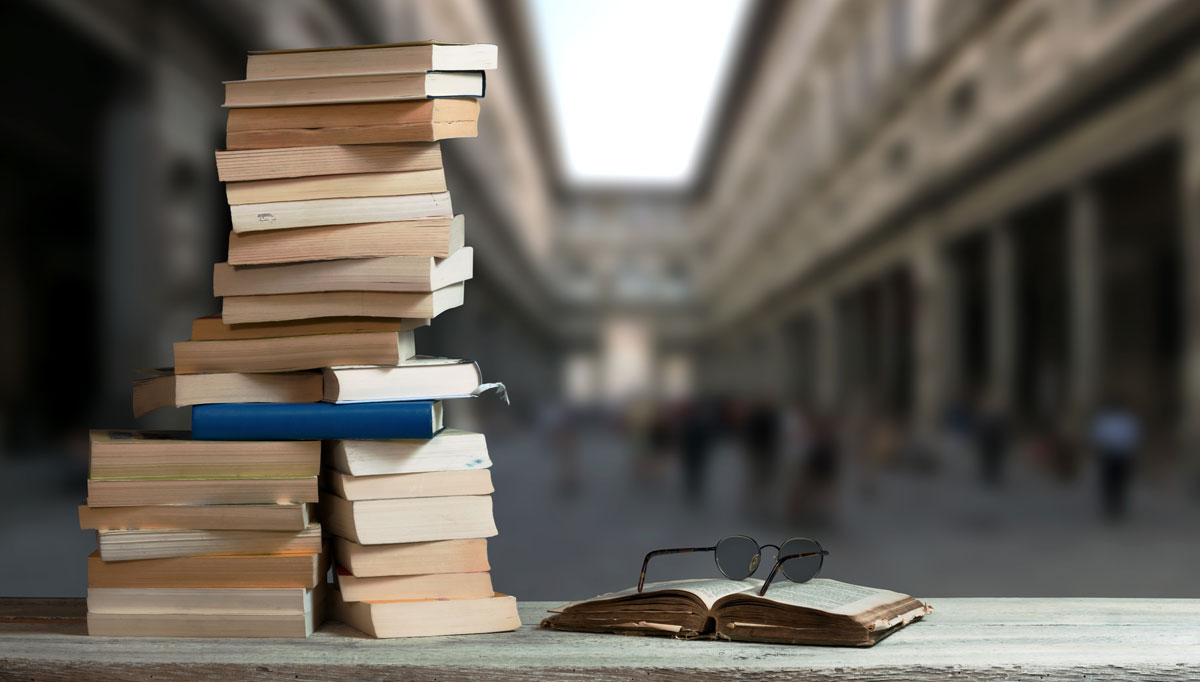 Historical archives of the field not only preserve the past, but can also help guide the future.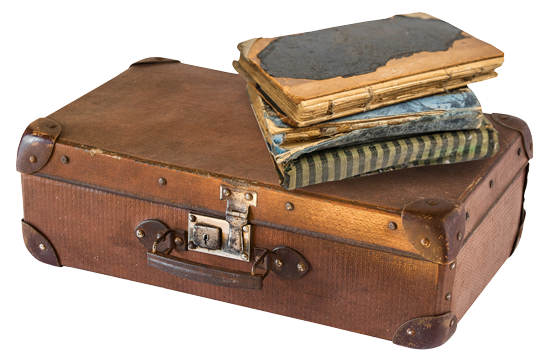 When David Comp joined the University of Chicago nearly 20 years ago as Assistant Director of the Office of International Affairs, one of the tasks given to him by university leadership was to purge old books and documents from the office. Rather than throw them away or recycle them, Comp retained many of the materials at home. They formed the base of his personal collection of historical materials related to the field of international education, which now features everything from old publications from the 1940s through 1960s on the mobility of students to internal memos about various study abroad programs and industry meetings.
"I have always found value in the literature base, whether it's opinion pieces, documents on policy or research articles," says Comp, Assistant Provost for Global Education at Columbia College Chicago and editor and publisher of the International Higher Education Consulting blog. "I believe literature challenges how we think about our field and what we do. It propels us to think differently about our programming and the way we work with students and faculty."
The materials in Comp's collection are full of insight from the early leaders in international education, so maintaining the archives is about "protecting the history of the field," he says. He is not the only one striving to preserve history. Organizations such as The Forum on Education Abroad and the American Institute for Foreign Study have created historical collections to gather documents and make them available to researchers and other interested parties. Here are three notable collections dedicated to the field of international education: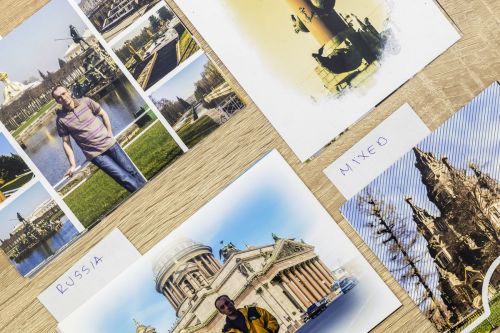 The AIFS/AIFS Foundation Education Abroad Special Collection
The purpose of the Special Collection, which is maintained by The Forum on Education Abroad within the Archives and Special Collections Department of Dickinson College, is to collect and make available for research primary and secondary materials related to the history and development of U.S. education abroad. Content ranges from correspondence and photographs to training materials and meeting notes.
"We are really interested in preserving the story of education abroad—its birth and how it developed into a field—because it is a relatively young field in higher education," says Elizabeth Frohlich, Director for Programs and Resources at The Forum. Established in 2013, the collection includes contributions from 16 professionals in the field, as well as a couple universities and third-party providers. Currently, seven collections are available to preview online, with several more being indexed and cataloged. Archive visitors can access the collections, and the staff can scan and mail documents to researchers who are unable to travel to Dickinson College.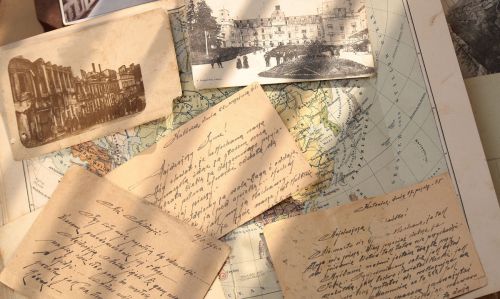 NAFSA: Association of International Educators Records
NAFSA's official records were donated in 1987 and are housed in the Special Collections Division at the University of Arkansas Libraries. They include board minutes, publications, correspondence, reports, financial and legal documents and more. Processed portions of the collection are available in two online locations: The first includes records from 1948 to 1979, while the second features materials from 1965 to 2001.
"We are the hub of archives for folks interested in studying and analyzing international education and exchange," says Lori Birrell, Associate Dean for Special Collections at the University of Arkansas. "Being the home to the J. William Fulbright Papers and other collections, we have more than 30 years of experience collecting history in this area. Making a home for NAFSA was a natural step for us as an archive seeking to expand the field of international education and exchange."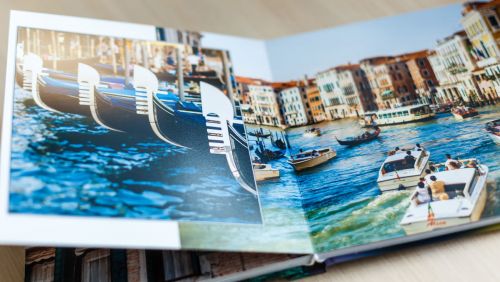 Database of Research on International Education
The Australian Council for Educational Research manages the database, which contains details on more than 15,700 books, articles, conference papers and reports on various aspects of international education. The database houses material published since 1990, a time of great change in education systems globally and in the field of international education.
Most of the interest in collections such as these come from graduate students and researchers. There's also an upsurge in interest during anniversaries, such as NAFSA's 70th anniversary celebration in 2018 and the Fulbright Program's upcoming 75th anniversary in 2021. While all the online inventories are searchable, the archivists who maintain the collections encourage people to reach out to them for assistance and submit research requests.
"The archives staff can provide an idea of what else is in the collections that isn't yet on the web," says Frohlich of the AIFS/AIFS Foundation Education Abroad Special Collection. "They can also send finding aids, which give a really detailed idea of what exists in each collection." Within the next year or so, The Forum will use interest from the endowment funds donated by AIFS to fund research projects utilizing the Special Collection.
In addition, staff can help researchers make connections between collections, says Birrell. "Maybe you initially focused on NAFSA's collection, but as you continued you thought about adding in other perspectives. Our people are experts on what we have here and can help you make those connections," she says. "We meet researchers where they are, whether they are novice researchers who need a one-hour remote consultation or veteran researchers who have been to the archives many times."
International education may be a young field, but each day its history grows. A few dedicated organizations and academic libraries are ensuring that history is chronicled and made available for industry professionals to access and learn from. "If there aren't repositories like ours that are committed to stewarding these records in perpetuity, then these stories and documents may very well be lost over time," says Birrell. And that would be a great loss, indeed.
Gems Among the International Education Archives.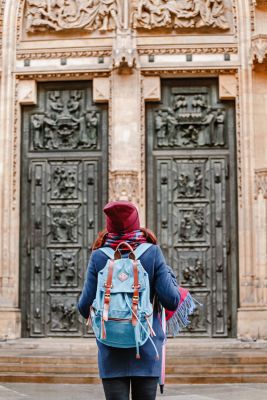 Historical collections pertaining to international education contain a treasure-trove of information on the field, ranging from detailed minutes of association meetings to personal recollections of study abroad trips. Here are a just a few of the gems you'll discover if you peruse some of the collections:
A Conversation with Lily von Klemperer
The Forum on Education Abroad maintains a podcast archive, which includes an interview of international education pioneer Lily von Klemperer conducted by Tom Roberts at NAFSA's Annual Conference in 1988. Elizabeth Frohlich, Director for Programs and Resources at The Forum, ranks the video among her favorites. "In the video, Lily is emphatic about the need for standards of practice for education abroad, which hadn't been created yet," says Frohlich. "Twelve years later, The Forum was founded, and in 2004, we published our first edition of the Standards of Good Practice for Education Abroad."
The Fulbright Experience Project Materials
The University of Arkansas Libraries maintain an extension collection of materials related to the Fulbright Program, including reflections on the Fulbrighter experience. "Those personal experiences are really vital as people seek to understand more about the importance of the program," says Lori Birrell, Associate Dean for Special Collections at the University of Arkansas.
European Adventure Pack
The Forum's collection features hundreds of marketing materials for study abroad programs from the 1960s and 1970s, such as this 1977 booklet from the University of Minnesota.