3 Reasons to Launch Virtual Programs
June 2, 2021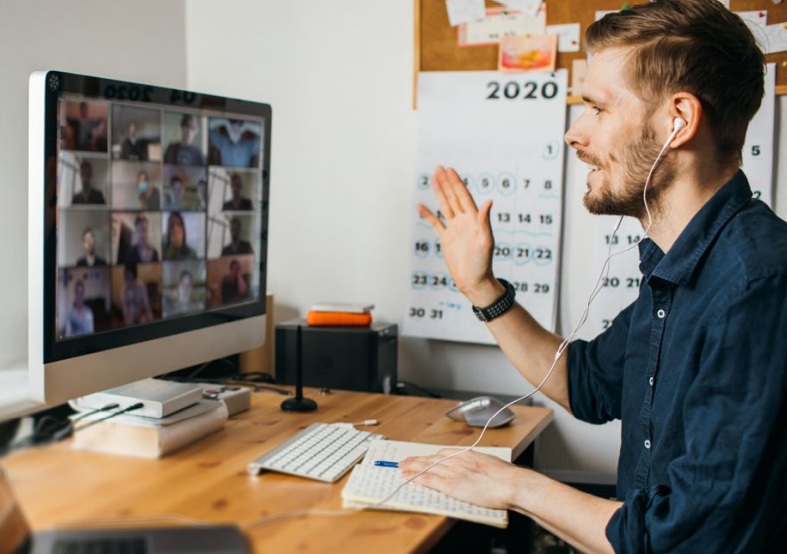 As we move into a post-pandemic world, some may be ready to log off Zoom forever. But digital exchanges aren't simply a replacement when international travel isn't possible, said virtual exchange experts during a recent Terra Dotta webinar. They are an opportunity to provide international experiences to a broader range of students and help them develop necessary skills for the 21st century.
"If your institution is thinking of entering the virtual global learning space just simply because we're still in the midst of the pandemic and as a substitute for traditional mobility, you're not going very far," said GianMario Besana, Associate Provost for Global Engagement and Online Learning at DePaul University in Chicago.
Virtual exchange programs only expand opportunities for students at a time when they need new skills and perspectives for the global workforce.
Reason #1: Equity
While study abroad teams have been successful in persuading more diverse students to study abroad, white female students still make up the vast majority of study abroad students. Cost, family responsibilities or expectations and cultural concerns are among the hurdles holding many students back from studying abroad. Virtual programs help pave over some of those objections because they don't include the cost of a plane ticket or require students to be away from family or work responsibilities for an extended period.
With virtual programs, institutions can engage students who never would have pictured themselves participating in a study abroad experience, said John Sunnygard, Associate Provost for Global Learning and International Affairs at Western Kentucky University. It's "creating new opportunities for students to be thinking about international activity."
Reason #2: Employment
Global and intercultural fluencies are among the top competencies associated with career readiness, according to the National Association of Colleges and Employers. And, after a year of video conferencing, global virtual collaboration skills, specifically, may be more important than ever, Besana said. Even before the pandemic, he said, it wasn't unusual for newly hired DePaul graduates to be plunged into a virtual business meeting with participants from around the world.
As students participate in these digital exchanges, they not only gain experience collaborating with people from other cultures, but they also learn how to do it virtually. It's a skill they likely wouldn't gain during a traditional study abroad trip.
"When you're thinking about traditional mobility on one hand and virtual global learning experiences on the other hand, the narrative isn't either or, which one is better, can I do this instead of," Besana said. "It's simply an 'and.' Think about both. Think about the difference in learning outcomes and then engage strategically in both because they serve different purposes."
Reason #3: New Perspectives
When properly structured, students can become "truly immersed" with peers in other countries as they partner on virtual projects, Besana said. These peer connections often don't happen in traditional programs, particularly during short-term, faculty-led trips. "Students really work for weeks and weeks and weeks with students of the peer institution," he said of the digital exchanges. "They get to really experience a difference of perspective."
Want to learn more about virtual programming? Check out Terra Dotta's new E-Book: In Theory and In Practice: How to Build Virtual Global Learning Programs that Make a Difference.