Don't forget to register for our upcoming annual Terra Dotta User Conference (TDU) in Louisville, KY and the ISSS Summit to be held in Denver, CO. Network and learn from Terra Dotta software experts and other users in the field.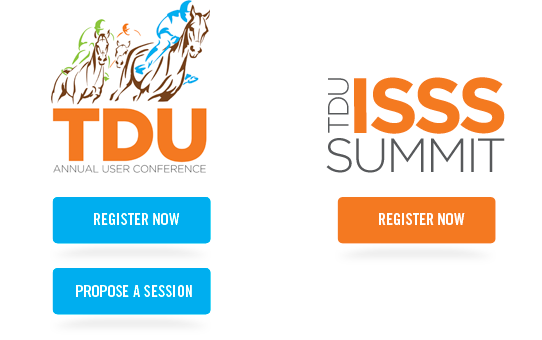 In response to many requests and suggestions, we are thrilled to announce Terra Dotta Boot Camp. It will take place in Louisville, KY April 25–27 in conjunction with the TDU Conference.
If you are looking for a boost in your knowledge of Terra Dotta software (TDS) or you are trying to begin a career in the field of international education, this 3-day hands-on, immersive workshop is for you. Learn more about this workshop and register today!



Kerry Geffert
Product Evangelist, Terra Dotta


In elementary school, teachers seem to be fond of asking their students what they want to be when they grow up. There is the usual litany of responses: a sports star, a movie star, a doctor, a lawyer, a firefighter, a teacher, etc. I don't recall ever hearing of a child saying, "I want to be an International Educator."
I was not any different. Even in college, and as much as study abroad impacted my life, the thought of being an international student advisor or a study abroad advisor never entered my mind. Nor did I begin graduate school with that intent; I was preparing for a career in private secondary education. However, it was during my graduate program in College Student Personnel when I had the opportunity to work with the international student population at Findlay College (now University) that I found my career.