Do we need a new definition of education abroad?
March 17, 2021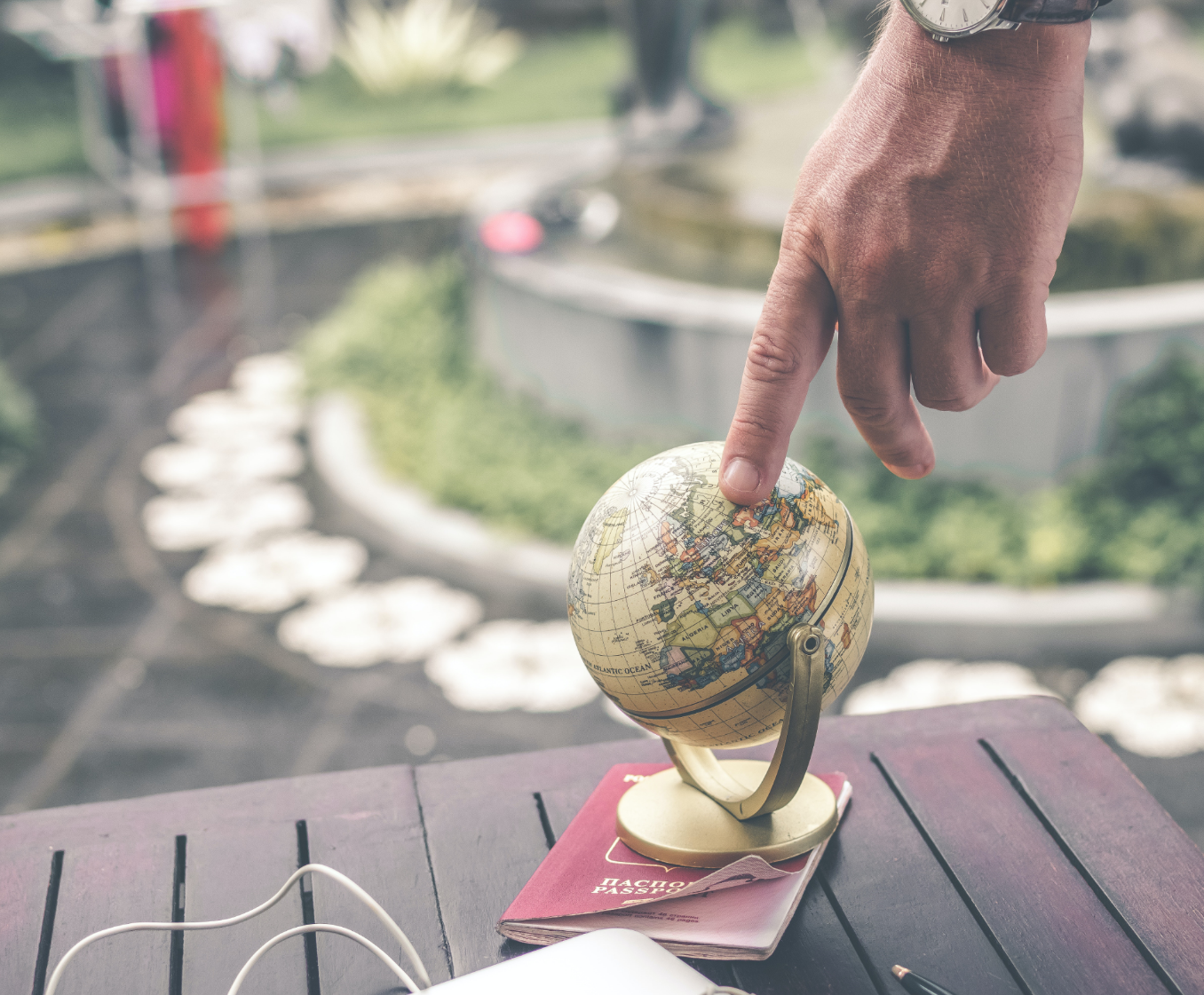 This blog was written by Dr Anthony C Ogden, managing partner of Gateway International Group, a research and consulting firm. E-mail: aogden@gatewayinternational.org. This blog was originally posted by University World News.
The COVID-19 pandemic has had an undeniable and potentially lasting impact on education abroad programming. Emerging developments point to the beginning of a new era, one that is challenging education abroad professionals to re-examine well-established practices, reframe priorities and pursue emerging opportunities.
Institutions and organisations around the world are eagerly exploring expanded uses of technology and online delivery to offer more responsive programming that meets the needs of a new generation of virtually engaged learners and to afford more diverse populations of learners the benefits of international learning and engagement.
Despite the accelerated changes in delivery, it is still a goal of many institutions around the world to graduate learners who have nuanced understandings of the international dimensions of their chosen disciplines and the intercultural competency skills needed to live and work successfully in a globally interconnected world.
And yet, the global shift to virtual and online programming suggests that the nature of education abroad programming as we have known it is shifting, and unlikely ever to return to what it once was. As such, is a new definition of education abroad needed, one which recognises and embraces international programming that is not necessarily structured around international travel?
Changing definitions
Currently, education abroad is referenced around the world using numerous terms, including learning abroad, mobility, exchange, and so on. In the United States, for example, the term 'junior year abroad' was used for decades, but as education abroad enrolment patterns shifted, the term 'study abroad' emerged in professional discourse.
Even that term has gradually been replaced by the more encompassing term, 'education abroad' to reflect the expanding range of educational modalities beyond credit-bearing study abroad, including undergraduate research abroad, global service-learning, international internships, etc.
Today, the Forum on Education Abroad defines education abroad in part as 'enrolment in courses, experiential learning, internships, service-learning and other learning activities, which occurs outside the participant's home country…'
Here, the definition is explicitly focused on programming outside one's home country. The changes to education abroad programming brought about by the COVID-19 pandemic and the accelerated move to online and virtual learning suggest that what has long been understood as education abroad may be shifting once again.
In the recent book by Routledge, Education Abroad: Bridging scholarship and practice, Betty Leask and Wendy Green argue that international learning and engagement might be better conceptualised as a continuum, suggesting that institutions that expand their focus on international education travel to consider other possibilities along a continuum of internationalisation will be better positioned to respond to the shifting demands of this new era.
Before the COVID-19 pandemic, education abroad professionals were mostly concerned with mobility-based programming that allowed students to earn credit abroad to fulfil home institution degree requirements.
Per Leask and Green, the future of international learning and engagement may be better understood along a continuum in which international programming is integrated across the curriculum. Arguably, three distinct categories of programming emerge:
Mobility Education – primarily concerned with international education through degree and non-degree student mobility abroad and thus limited to an exclusive population of students who are able to participate.
Access Education – concerned with programming that leverages both virtual learning and mobility education, thus enabling greater accessibility to international education for interested and motivated learners.
Integrated Education, akin to 'internationalization at home'– concerned with programming focused on providing equitable access to international learning and engagement for all learners by intentionally integrating international expectations into the curricula and life of the institution.
A continuum may indeed be more apt at illustrating a quickly expanding view of international learning and engagement that does not rely solely on international mobility but is complemented with newly mainstreamed ways to engage learners.
In other words, a continuum does not diminish international education travel or lessen its importance but rather adds to the repertoire of strategies and methodologies to enable international educators to consider new partnerships, embrace innovative technologies that promote intellectual and intercultural exchange, pilot emerging modalities and, most importantly, engage new populations of learners in international learning.
Recognizing the limits of traditional definitions
Looking forward, a new definition for education abroad may be needed, likely one that recognises that to achieve the full potential of international learning and engagement for all students will require more than one dominant methodology targeting the privileged few.
To be sure, some education abroad professionals will be reluctant to question the integrity of education abroad and its reliance on educational programming that "occurs outside the participant's home country".
However, as the pandemic lingers and we collectively begin to recognise the limitations of education abroad programming of yesteryear, we may become more eager to pursue an expanded definition that embraces a continuum that prioritises new strategies that encourage all learners, even those unable to travel abroad, to meaningfully explore the international dimensions of their chosen disciplines and develop intercultural competency skills needed for the future.